Mechatronics Technology Advisory Committee
Mechatronics Technology is a growing career field that deals with the integration of mechanical and electronic components managed by control systems. Mechatronics technicians troubleshoot, maintain and repair mechanical equipment controlled by electrical, electronic and computer systems. These types of systems are increasingly used in a wide variety of manufacturing and industrial settings. Clark College's Mechatronics Technology (MTX) classes emphasize current concepts and technology by providing practical, hands-on experiences with the latest, industry standard equipment.

In addition to the technical know-how needed to maintain and repair equipment, the certificate and degree programs will help prepare students to think critically, function as a successful team member and communicate clearly too internal and external customers.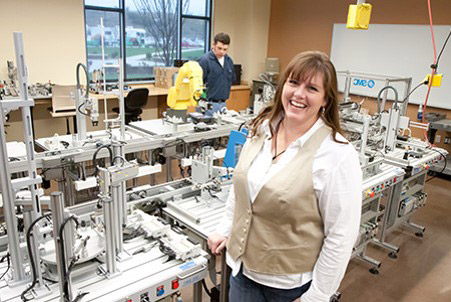 Committee Information
Committee Chair: Zeb Hallmark
Committee Vice Chair: Silvia Spiridon
If you are a committee member and would like a copy of the member roster, please contact the advisory committee coordinator at advisorycoordinator@clark.edu.
Committee Documents
By-Laws