2008-2009 Clark College Exceptional Faculty Award Honorees

2008-2009 Clark College Exceptional Faculty Award Honorees
Priscila Martins-Read, Professor of English as a Non-Native Language (ENL)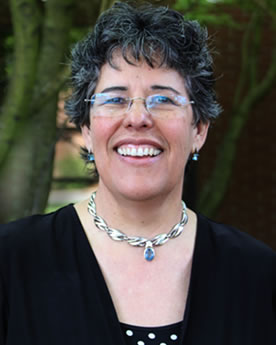 After 30 years at Clark College, Priscila Martins-Read's passion for teaching shines every day through her work as a professor of English as a Non-Native Language (ENL).
Priscila works with international students and some refugees learning to read, write and speak English in order to mainstream into college classes. She sees her role as not only a teacher, but also as a cross-cultural coach – helping students understand the transition between their native culture and the new American culture in which they find themselves. She credits her own experience – moving to the United States from Brazil – for her unique perspective.
"Especially when she is teaching or helping English as a Non-Native/Second Language students, she is patient and always gives positive influences and enthusiasm to students," wrote one nominator. "All her students appreciate her help and positive attitude."
Upon hearing she had been selected as one of this year's exceptional faculty award recipients, Priscila took it as a sign of her students' success – not her own. "I was absolutely floored, humbled and extremely grateful," she said. "It is heartwarming to know that I've been a part of their growth, and to see that they are embracing American culture deeply enough to participate in a process such as this. This award is truly reflective of my students."
"I love to be with our students," said Priscila. "It is great to watch them take their wings and fly."
Dr. Katherine Sadler, Professor of History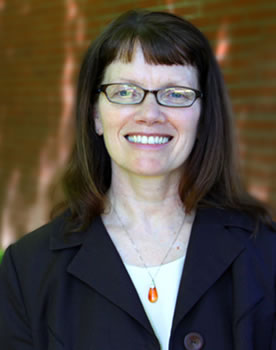 Dr. Katherine Sadler has a passion and enthusiasm for history. She has taught world history, African history, U.S. women's history, and the history of genocide at Clark College for the past four years. She views teaching not just as the passing on of information, but of helping students know what to do with information. "I hardly ever answer a question – just ask my students," she said. "But I always ask them a question back – to get at the core of learning, not just memorizing information."
It is an approach her students appreciate: "Instead of reading from a book and lecturing, she can use our point of views on a subject to create an amazing point," wrote one nominator. "Dr. Sadler opens our minds to come up with many different possibilities," wrote another.
Katherine also sees herself as a support person for her students. "As history instructors, we are in a position to examine cause and effect, to connect learning to living, which is critical to an understanding of the world," she said. One way she does this is as an advisor to the German Studies in Berlin program, traveling with students to Germany to study the culture, language and history of the country.
Katherine appreciates the feedback the Exceptional Faculty Award provides. "I never know if what I'm doing really gets through, so to know and hear not only that it is getting through, but that it is life-changing – that's like winning the Nobel Prize," she said.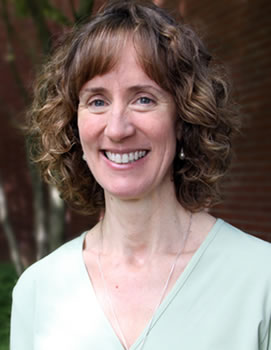 Art instructor Lisa Staley has been a part-time member of the Clark College faculty since 2001 – all the while sharing her passion for art with others.
Lisa currently teaches art history and art appreciation. Her teaching has been strongly influenced by her travels in Europe – including three residencies in Austria. She is currently working on a doctorate degree in art history at the University of Salzburg. "I love art, and I've been extremely blessed to travel and have seen much of the art about which I teach," Lisa said.
Her students also recognize and benefit from the influence of her travels. "Every class she teaches comes straight from years of experience and a deep-seated passion for her subject," wrote her nominator. "Her work in Europe and her constant studies for her doctorate keep her sharp for classes."
While Lisa herself is passionate about art, she recognizes that not everyone is – but believes that art can be used to create greater understandings of self and the world around us. "I use the teaching of art to help students realize that we have things in common with people we hear about on the news – that we have things in common with the people of other countries, times and cultures."
Lisa is quick to reciprocate the high regard held for her by her students. "I believe in my students," she said. "There is so much potential inside them – they are intelligent, superb human beings, and it is an honor to work with them every single day."