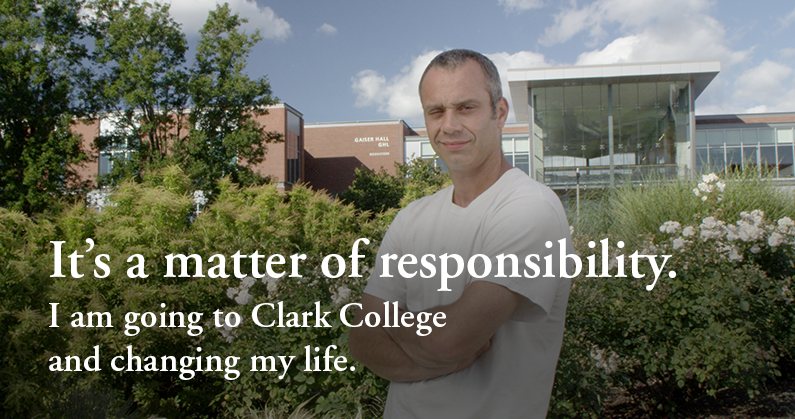 At Clark College, you'll find the right programs, support, and environment you need to help you achieve your goals.

Congratulations on discovering your future at Clark College!

At Clark, you'll find an environment in which students of all backgrounds and ages come together to learn from highly trained faculty who are passionate about teaching.

Clark has options that work with students' busy lives, including evening, weekend, and online classes. Plus, we offer a host of support programs, from Veterans Affairs to sliding-scale child care, to help you stay focused on your educational goals. Meanwhile, our strong partnerships with local employers and four-year institutions ensure that, whether you plan to immediately enter the job market or to continue your education after Clark, your degree will be respected.

With our small class sizes, highly regarded academic and technical programs, and rich cultural and social life, we provide a complete college experience at a fraction of the cost of other area institutions. Come discover what Clark has to offer you today!