Career Services
About
Career Services provides the resources and strategies to support career and employment goals such as:
Meet with us!
Our Career Advisors and Employment Specialists are available to work with you one-on-one to identify the right career for you, answer questions, and assist with your job search.
Contact us to schedule an appointment:
Phone: 360-992-2902
Email: careerservices@clark.edu
Penguin Jobs
Penguin Jobs–Clark's Online Job Board–is a FREE service designed to connect job seekers with local employers who have employment opportunities.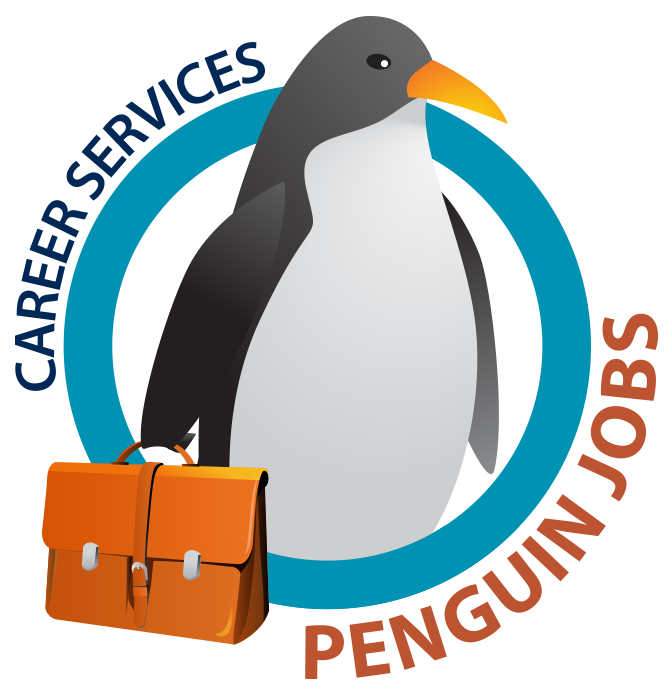 Contact
Hours
Monday - Thursday
8:00 a.m - 6:00 p.m
Friday
8:00 a.m - 1:00 p.m
Explore Careers
Use your Career Center, in Career Services, to explore careers, research potential employers, choose a college major, or find training programs to reach your educational and career goals. Drop-in services available, or for individualized service call for an appointment with a Career Advisor.

Students and community members may utilize Career Center computers for career research and job search purposes. Refer to the Career Center Class Usage Calendar for times Career Center drop-in services will not be available due to class visits.
Find a Job
Find a job on campus with student employment, start an internship, or get free job search assistance. All services are available to current and former students, as well as to members of the community. Drop-ins are always welcome, but for individualized service we encourage you to make an appointment with an employment specialist.
Meet with a Financial Wellness Coach
Meet with Clark College's Financial Wellness Coach to get resources to increase knowledge and awareness about money and money management and help reduce financial stress and increase financial literacy for Clark College students. Contact Career Services for a one-on-one appointment or attend a financial wellness workshop.
---
Career Fair 2020
Date: Wednesday, May 7, 2020
Time: 11:00am – 3:00pm
Student Employment Update
Student Employment positions are open, apply today!
---
Workshops and Events
Career Services offers a variety of activities to support career development and successful job search endeavors. Events and workshops are free and open to all, with no sign-up required. The quarterly Student Success Workshops topics include Resume Building, Interview Skills, Destroy Debt, Conquer Credit, Choosing a Major/Career, and many more. Career Days, held every spring, is four days of workshops, skill-building sessions and events designed to assist students and job seekers with career and college transfer preparation.
---
Employers Connect with Us
Clark College offers employers a free online database for job and internship postings. Employers can access both entry-level and experienced candidates for internships, part- and full-time jobs, special projects, seasonal employment, and volunteers. Our services are free and open to the public; therefore, the applicant pool will include students, alumni, and experienced community members.
---
Faculty Resources
Career Services is here to support your work with students. We provide a number of resources for faculty, and also welcome new ideas! Don't see what you're looking for? Email us—we may still be able to help! To make a request email careerservices@clark.edu. Please include the service you would like, and your preferred date(s) and time(s).
---
Upcoming Events