Diversity Center
The function of the Diversity Center is a welcoming and safe place for the entire Clark community (students, faculty, staff, and community members) to learn and engage in conversations regarding diversity, inclusion, power, privilege, inequity, and social justice.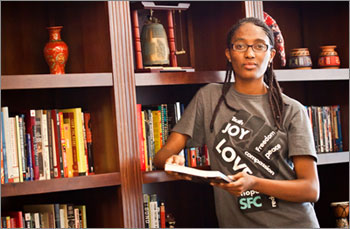 The Diversity Center hosts regular conversations, film screenings, workshops, and other events in our comfortable gathering space.The Diversity Center also has a lending library full of educational resources. All are welcome!
The Diversity Center's location is located in Gaiser Hall room 214. Please stop by for a visit, we look forward to seeing you soon.

Check out our upcoming events in the Diversity Center and like us on Facebook.