Student Life
About
The Office of Student Life offers nearly 50 clubs and programs, in addition to a wide variety of special activities, cultural events and intercollegiate athletic programs.
We encourage students to take advantage of the many resources and opportunities for leadership and personal development.
Pick up a student handbook at the student life offices in the Penguin Union Building.
Photos
Contact
Student Life Office
Penguin Union Building, Room 160
(360) 992-2441
Hours
Monday - Thursday
8:00 a.m - 5:00 p.m
Friday
8:00 a.m - 1:00 p.m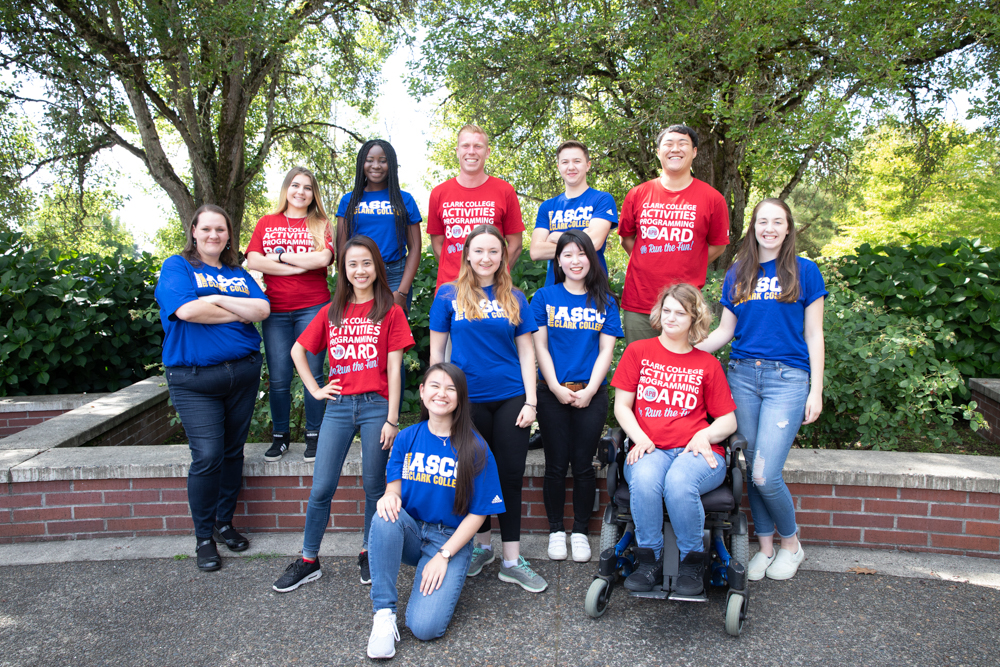 Get Involved - Volunteer!
Want to help out at an upcoming event?
Have you ever wanted to be our school mascot "OSWALD" for an event?
Do you want to earn Club Service Funding for your Club?
Volunteer Here!
Email the Student Life Office at studentlife@clark.edu.
2018-2019 Leadership Opportunity Available
---
Upcoming Events
---
Open Meetings
Meetings will resume the second week of fall quarter: October 1-5, 2018
ASCC Student Government Meeting
Thursdays, 12:30 p.m. - 1:30 p.m.
Penguin Union Building 160D
ASCC Student Government Budget Committee Meeting
Thursdays, 4 p.m. - 5 p.m.
Penguin Union Building 160D
Activities Programming Board Meeting
Fridays, 10 a.m. - 11 a.m.
Penguin Union Building 160D