TechHub
About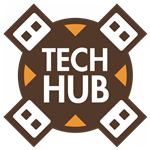 The TechHub provides centralized technical support for Clark College students, faculty, and staff. Our technicians can help with softwares, computer devices, and accounts provided by Clark College.
Faculty and staff needing technical assistance, please submit a request through the ITS Helpdesk or call (360) 992-2425.

Helpful Links
Student Services
Contact
Clark College IT Services - TechHub
Scarpelli Hall 135
(360) 992-2010
Hours
Monday - Thursday
8:00 a.m - 7:00 p.m
Friday
8:00 a.m - 4:00 p.m
Saturday - Sunday
Closed
Accounts & Passwords
ctcLink Account
Labs Account
Email Account
Canvas Account
Microsoft Office 365 Account
3rd Party Learning Resources
Note: TechHub can only provide basic browser and login assistance with 3rd party learning resources. For all other queries and help, contact the customer support directly.