Phlebotomy Technician Advisory Committee
The Phlebotomy curriculum prepares students to perform skin and venipunctures, to obtain, transport and process laboratory specimens, and to function as a member of a medical laboratory team.
VISION STATEMENT: The Clark College Phlebotomy Program is dedicated to providing a career pathway in an ever-changing industry. We combine extraordinary education with advanced clinical experience to create a solid foundation that prepares our students for today's workforce.
PURPOSE STATEMENT: The Clark College Phlebotomy Program is committed to providing students with a comprehensive professional and practical application of phlebotomy and its relevance to patient care though quality teaching and varied clinical settings.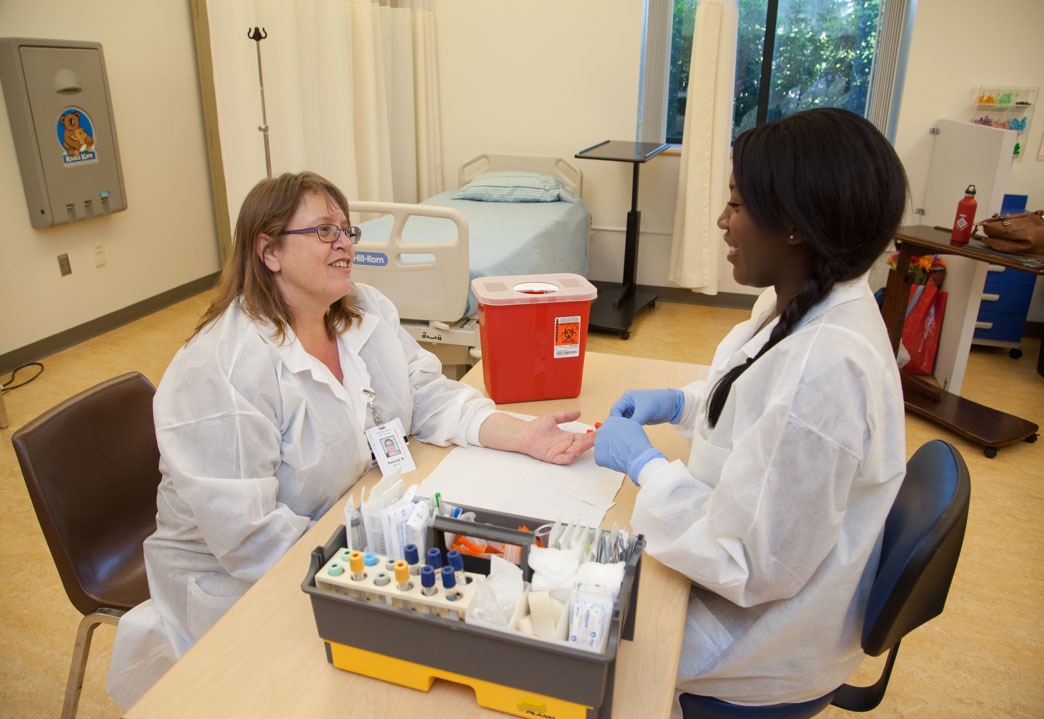 Next Advisory Meeting
Wednesday, April 24, 2019
5:30 to 7:30 p.m.
Clark College at WSU (CCW), Room 105
Parking Pass - To Follow
Agenda
Minutes
10-10-18 PHLE Minutes (In Process)
Committee Information
Committee Chair: Lisa Parkman
Committee Vice Chair: Robin Conomos

If you are a committee member and would like a copy of the member roster, please contact the advisory committee coordinator at advisorycoordinator@clark.edu.
Committee Documents
Work Plan
By-Laws