Activities Programming Board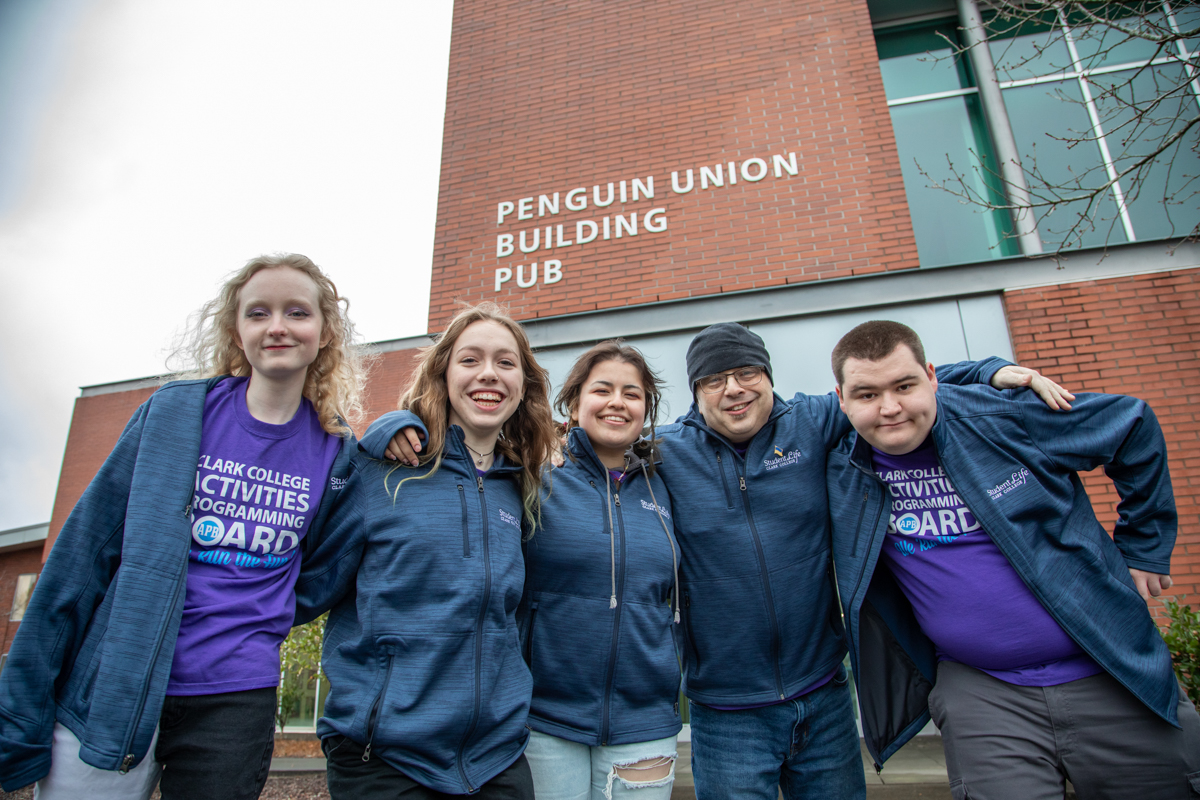 The Activities Programming Board (APB) is charged with the creation of a comprehensive events calendar to include cultural, educational, family, and social events for Clark students both on-campus and virtually. With 30+ events each year, including the annual Spring Fest event - you're sure to find something to help you relax, enhance your learning experience, and connect at Clark.
Activities Programming Board (APB) Team
Austin Newton

APB Events Coordinator

Hanna Colwell

APB Events Coordinator

Jaelyn Sayler

APB Events Coordinator

Justin Cayambe

APB Events Coordinator

Sophia Godfrey

APB Events Coordinator
Activities Programming Board Minimum Qualifications:
Be currently enrolled in eight (8) college credits or more at Clark College;
Possess and maintains a 2.50 cumulative grade point average at Clark College;
Have completed a minimum of twelve (12) college level credits at Clark College.
Compensation:
$15.94 per hour
Ability to work 10 hours per week; participating in required meetings and trainings
Applications Process:
You will need to:
Complete the Activities Programming Board Application
Submit a qualification statement no less than 250 words and no longer than 500 words to Sami at slelo@clark.edu after you fill out the application
For more information, contact:
Samantha Lelo, Student Life Program Support Supervisor - slelo@clark.edu / (360) 992-2806.
If you need accommodation due to a disability in order to fully participate in these events contact Clark College's Disability Support Services Office at (360) 992-2314 or (360) 991-0901 VP, or visit Penguin Union Building room 013, ASAP or email dss@clark.edu