University Transfer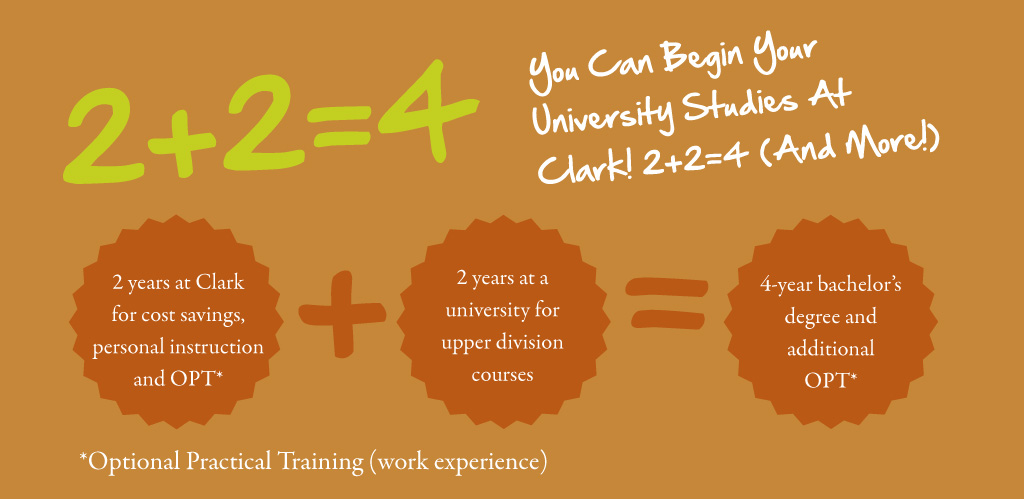 Conditional Guaranteed Admission to Universities
Clark College international students may request a letter of conditional guaranteed admission from any of the universities listed below. To be admitted, students must meet the requirements listed in the Pathway Partner Agreement.


How to Obtain a Letter of Conditional Guaranteed Admission
Choose a university from the list above for which you would like a letter conditional guaranteed admission.
List the university on your Clark College application or email international@clark.edu.
Be sure the university you choose has your major!
Contact us for more information about conditional guaranteed admission to U.S. universities.


Minimum GPAs for universities Clark has agreements with are listed below.