Scholarships for International Students
Clark College International Program Scholarships
The Office of International Programs awards four (4) $500 scholarships each year to eligible continuing international students. Applications are available winter term each year. To apply, you must be planning to register at Clark College for the upcoming fall term. These scholarships may be applied toward your Clark College tuition and education fees only; no cash awards are offered. To apply, fill out the scholarship application.
In addition, the Office of International Programs awards two (2) $1,000 scholarships each year (fall and spring terms) for newly admitted international students. These scholarships are open to applicants who are eligible for admission as a new international student to Clark College. Transfer students are not eligible to apply. To apply, contact us for the application materials at international@clark.edu.
Clark College Foundation Scholarships
When searching for scholarships, be sure to check if you must be qualified for financial aid to apply. International students in F-1 visa status are not eligible for federal or state financial aid. Not all scholarships require financial aid eligibility. Contact the Clark College Foundation if you have questions about eligibility. To see a full list of Clark College scholarships, visit the Clark College Scholarships page.
Other International Student Scholarships
There are many scholarships available for international students. Some scholarships are offered to students from a specific country, a specific major or field of study, a particular university, undergraduate or graduate students and so on. Scholarships may also change from year to year so keep checking regularly. Below are some websites for you to research to find the scholarship that matches you!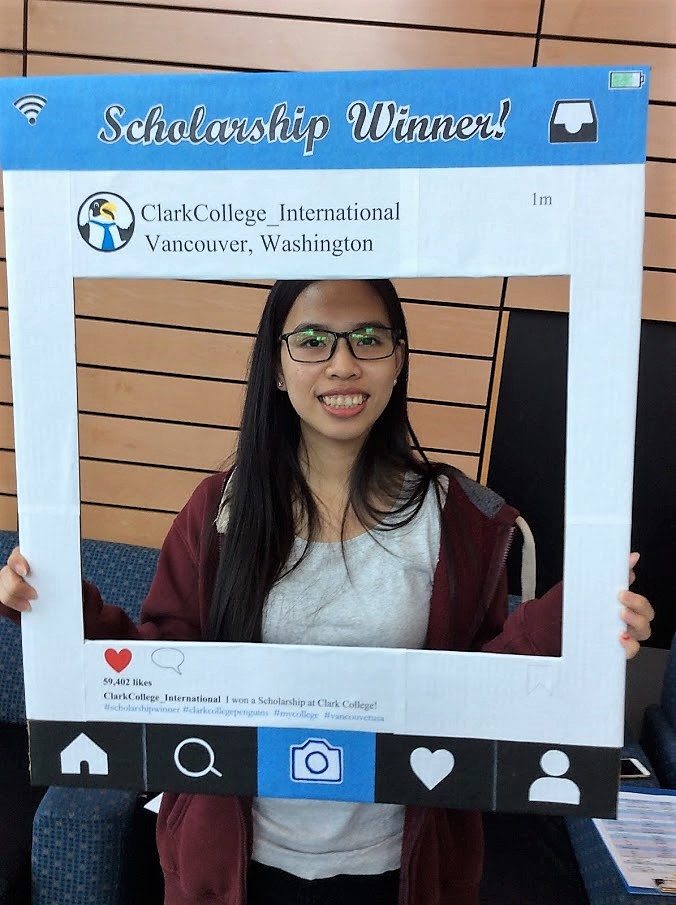 International Students Transferring to a U.S. University
Check the websites of the universities you are interested in attending for scholarship opportunities. Most universities in the U.S. offer scholarships to international students, but each university has their own criteria and deadlines.
Questions about scholarships?
Contact International Programs by email international@clark.edu.