International Program Student Testimonials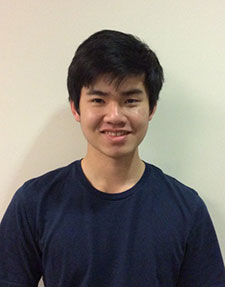 Phuc Pham
Home Country: Vietnam
I was always interested in discovering physical mysteries around when I was little boy. I decided to continue my dream of being an engineer at Clark because Clark is an affordable college, especially for international students. Also, there are many scholarships available for international students to pay for tuition fee such as Honors program, foundation scholarship, and international scholarship. Last but not least, what I like most about Clark is the Tutoring center where I'm currently work as Math tutor.
I highly encourage all international students that are good at math or science to apply for Clark. It is a great experience to work and study here.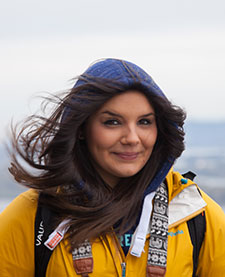 Bianca Noeth
Home Country: Germany
My name is Bianca, and I am a German exchange student participating in the U.S. Congress and German Bundestag Youth Exchange Program for Young Professionals. Currently I am attending Clark College refining my English skills and taking some Continuing Education classes in my field while working in the Communications and Marketing Department at Clark College.
The importance of a global perspective is becoming more and more emphasized. For this reason, I chose to take a sabbatical from my job in Germany in order to participate in this program for young professionals. Clark College was a good choice. From day one I felt very welcomed and it was good to see that everybody tried to help me and made my start as easy as possible. My professors are always very nice and understandable when it came to communication problems.
My favorite spot to study as well as to meet new people is the library. I would recommend Clark College if you have clear goals and want to succeed as a student. If you are willing to learn, you will get all the help and support you are looking for.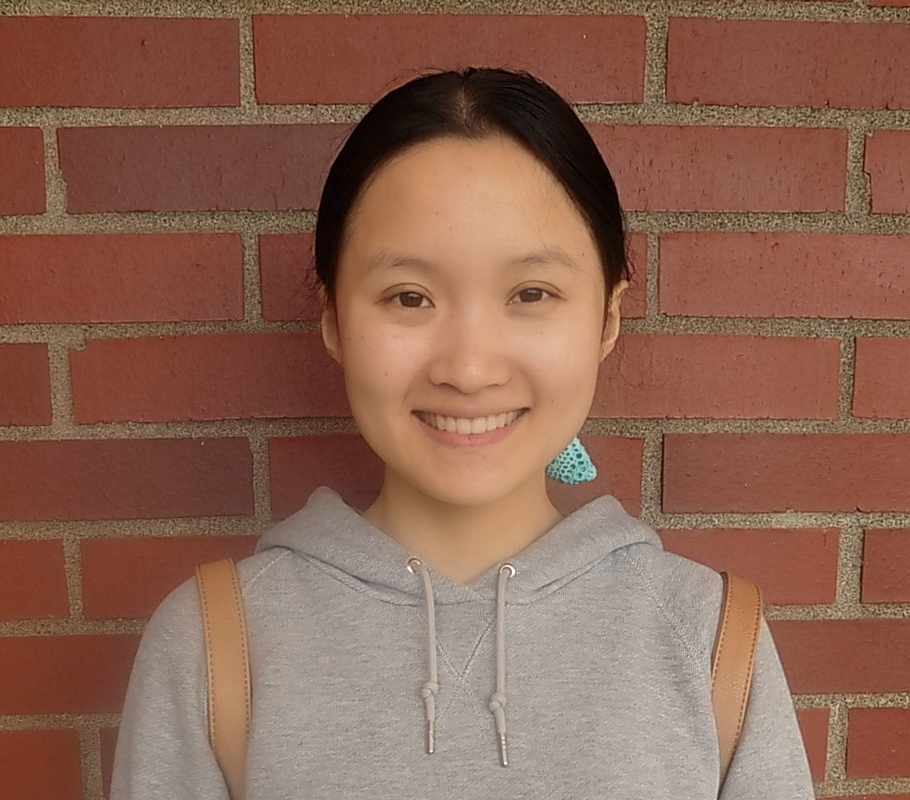 Meng Yan
Home Country: China
I have been studying at Clark College for the past six months. I find Clark College is a really good school, and there are several tools help me a lot in this school. Three of the tools are:
Instructor's office hours: when I have questions, I always go to my teachers' office and get help from them.
The Tutoring Center: The writing tutors helped me a lot with English essays and grammar problems.
The Career Center at Clark College: The Career Center helped me build my resume and gave me advice about my career path.
After Clark College, I want to transfer to a four year university.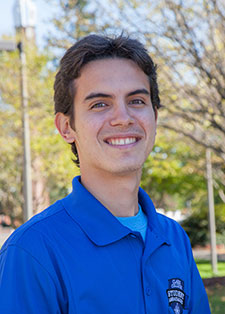 Jose Espindola Neto
Home Country: Brazil
My name is Jose Espindola Neto, and I am International Student from Brazil attending at Clark College. I finished the IELP program last fall This is my first quarter as college-level student. So far, it's been a great experience dealing with Americans.
Since I came in the United States, Clark College and its staff have offered me unique opportunities that are important to my personal, academic, and professional success. Hopefully, I will finish my two year transfer program there and get my AA degree in Business Administration.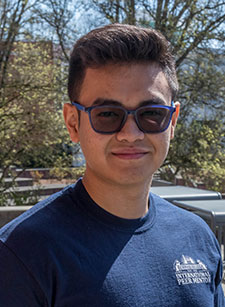 Boramith Phonly
Home Country: Cambodia
I am having an amazing experience at Clark College. It has provided me with wonderful experiences, volunteer opportunities and a great education system. My favorite resources at Clark are the STEM center, where I get a lot of help for my science and math classes and also the great library. The instructors are really helpful and kind and I am surrounded by students who encourage me to study. I wouldn't be here without Clark College!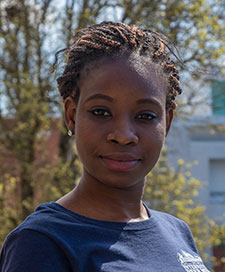 Ndeye Astou Cisse
Home Country:Senegal
Clark college is a great school to aquire ones education. We have great instructors and most of the facilities are accessible and very convinient. The library is my favorite area to study because it is very quiet and well equipped with resources and the staff members are very helpful when it comes to assist you. Moreover, the diversity with students from all of over the world which helps us to know more about other cultures and to extend our network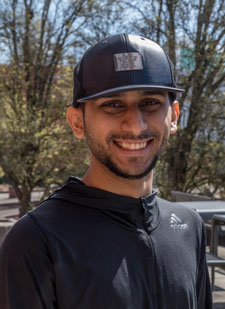 Othman Alamoudi
Home Country: Saudi Arabia
Clark college has given me opportunities to meet people from other countries and has made me more open minded respecting other cultures.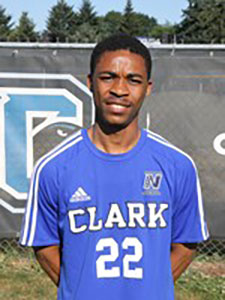 Placide Woodlin
Home Country: Haiti
Clark offers the opportunity to learn in a relaxed and supportive environment and will help me achieve my goals in many ways. The faculty, staff and administrators provide resources that I can access for direction and guidance. They make sure I am on the right track, which is very important for my major.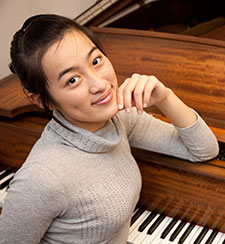 Lulu Chen
Home Country: China
My family recommended Clark College to me because of the low cost and high quality of education and especially the small class size. The college community is very wonderful and friendly. I have so much fun here, such as using the sports center to get exercise, theatre production and my favorite part is the musical band and choir. I joined the Women's Choir last year and I have so much fun with my friends.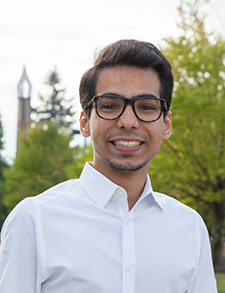 Majed Alhumaidani
Home Country: Saudi Arabia
I decided to study at Clark College because of the city first – it being a small city near a big city, which is Portland, and also near to Seattle just three hours away. I love to study at the Japanese Garden on campus because the weather here is very nice. Clark is an easy start for international students because you're going to find a lot of professors are helpful. They care and they also ask "how are you doing" in the class to make sure you understand everything.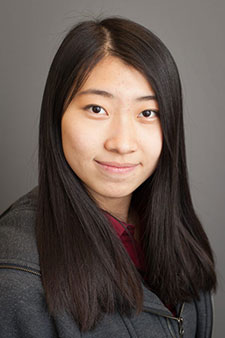 Ruixuan Bai
Home Country: China
I am majoring in Biology and Business Administration. At first it was hard, I didn't know that much language. But I really like the people here. They are very kind and very patient with my English. There are many helpful resources here.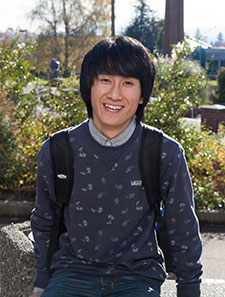 Shuntaro Tsukazaki
Home Country: Japan
Attending Clark College is one of the best decisions I've ever made. For the first time to be in abroad and studying at college, Clark was the right size for me; it is not too big, but not too small. My experience of getting enough attention from my professors and meeting many people throughout their variety of programs and activities were its proof. You will find right challenges here and receive the right support for them. I was glad to be a Penguin!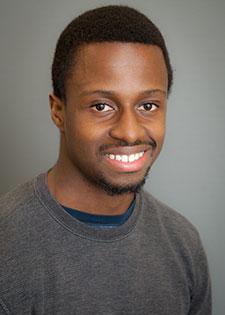 Takunda Masike
Home Country: Zimbabwe
Clark College is undeniably devoted to student success at all levels in and out the classroom. It is amazing how every instructor I have come across is wholeheartedly willing to help every student prosper. Knowing that everyone at this institution is committed to my success is in itself motivating. The International Programs Office has also been very comforting and welcoming. It's a place that I know I can always go to for anything, even just to chat about how the quarter is going. They have been pivotal and instrumental in my time here at Clark College.