Worker Retraining Advisory Committee
The Worker Retraining Program is a state-funded program designed to help remove barriers and provide eligible unemployed or underemployed students with access to education and skills training opportunities that provide them with the ability to re-enter the workforce.
Students who qualify for the Worker Retraining Program may be eligible to receive:
Assistance with tuition, books and mandatory fees (pending the availability of funds)
Educational advising and personal support
Funding to help with completion when unemployment benefits are exhausted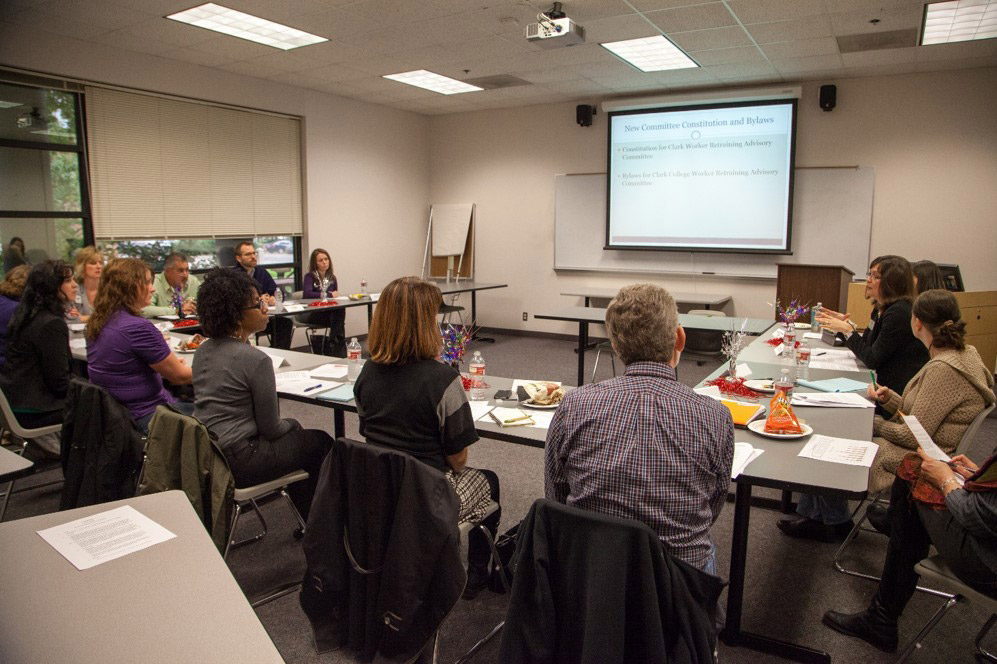 Next Advisory Committee Meeting
Tuesday, October 16, 2018
11:30 a.m. to 1:30 p.m.
GHL 213 (Gaiser Hall - Elis F. Dunn Community Room)
Worker Retraining supported 76 students in completing their goals at Clark College in 2017-2018.

Completions include High School Diplomas, Certificates, and 58 Associate Degrees.
Committee Information
Committee Chair: Chelsea Chunn
Committee Vice Chair: Julie Miller

If you are a committee member and would like a copy of the member roster, please contact the advisory committee coordinator at advisorycoordinator@clark.edu