Surveying & Geomatics Advisory Committee
The Surveying and Geomatics program is designed to meet entry-level field and office skills in a variety of land surveying and geomatics occupations. Training will utilize precision electronic surveying instruments, including Global Positioning System equipment and sophisticated computerized drafting, mapping, design, and analysis software.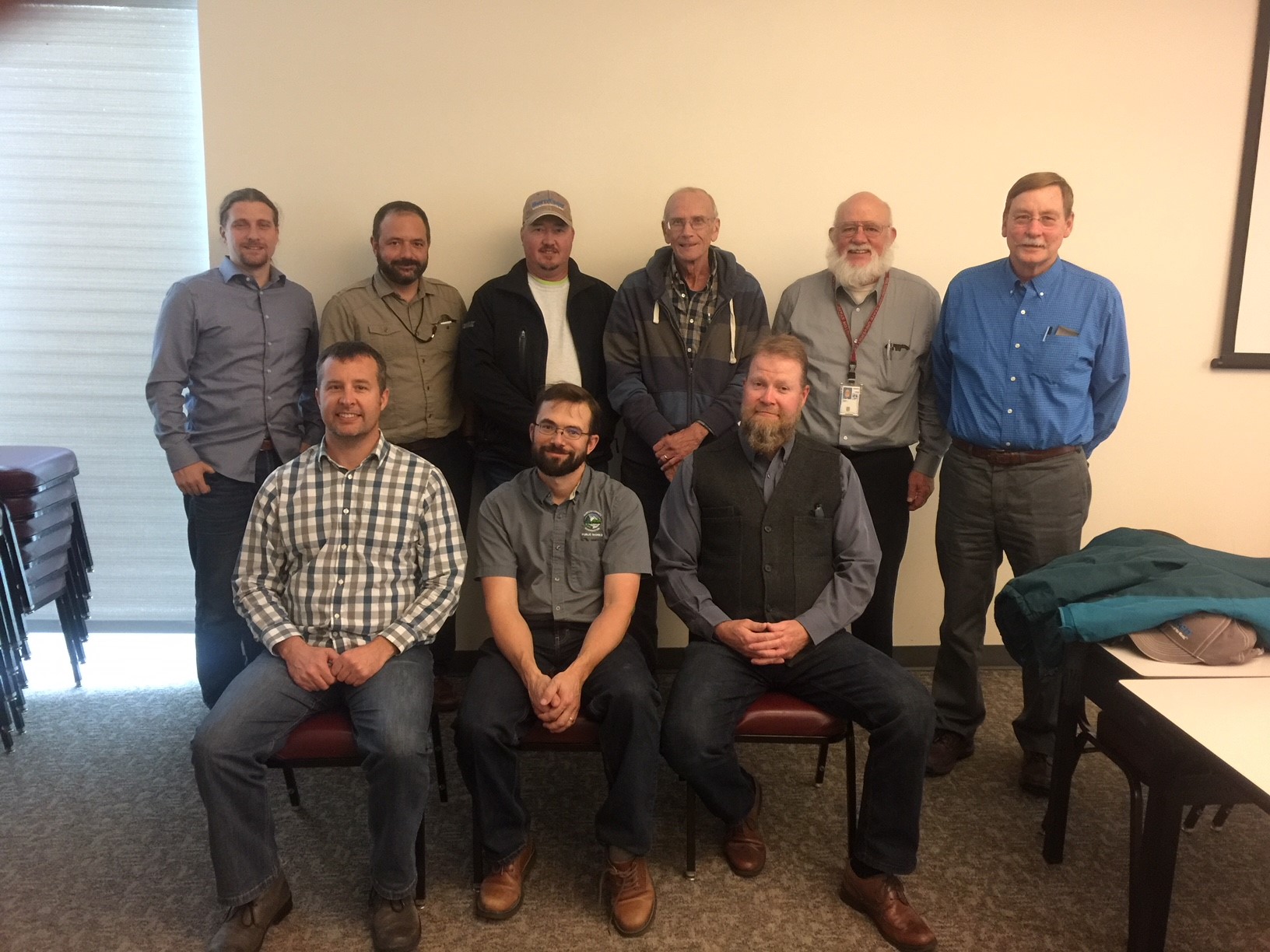 Our Advisory Committee!
Members Seated: Mike Swanson - PLS, BLM; Paul Galli (Vice Chair)- PLS, Cowlitz County; Weston Dorszynski - PLS, City of Vancouver
Standing: Christopher Sherby – PLS, SFLands; Michael Wanchick – PLS, Federal Highway Administration; Jeff Lynch – PLS, City of Vancouver; Chuck Whitten – PLS, retired; Larry Goble – PLS, Federal Highway Administration; Ken Paul (Committee Chair) – PLS, Clark County
Next Advisory Meeting
Thursday, November 1, 2018
Noon to 2:00 p.m.
PUB 258C (Penguin Union Building)
Minutes
5-10-18 SURV Minutes (In Process)
Committee Information
Committee Chair: Ken Paul
Committee Vice Chair: Paul Galli
If you are a committee member and would like a copy of the member roster, please contact the Advisory Coordinator at advisorycoordinator@clark.edu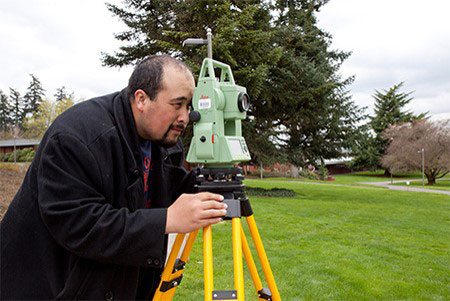 Committee Documents
Work Plan
By-Laws
Other Meeting Documents
WA Board of Registration Program Acceptance Documents