2007-2008 Clark College Exceptional Faculty Award Honorees

2007-2008 Clark College Exceptional Faculty Award Honorees
Larry Blakely, English composition and creative writing instructor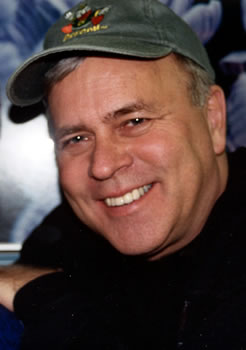 Larry Blakely earned his bachelor of science and juris doctor degrees from the University of Oregon. In what he called "the best career change ever," he went back to school at age 49. After obtaining a master of fine arts degree in writing from Goucher College, Blakely began his teaching career. He joined Clark College in January 2003 and teaches English composition and creative writing.
Blakely's nominator noted his open-mindedness and knowledge of current events as examples of what make him an exceptional teacher. "He was incredibly knowledgeable and brought up interesting current events that everyone should know about…He's incredibly smart and opened students' eyes to what's going on in the world right now as well as past events," his nominator wrote. "He is extremely conscious of racism and any other types of negative names placed upon people regarding their race, ethnicity, sex, age, background, physical ability or any other aspect of a person."
"Work hard but have fun, that's my basic philosophy," Larry Blakely said, adding that he still looks forward to coming to work every day. "The faculty is so dedicated and Clark's students provide me with plenty of energy and inspiration."
He has published a collection of short fiction, Dust & Dreams: Stories of Life, Love & Baseball, which was nominated for two awards, as well as stories in a variety of literary magazines. He has also regularly contributed to the Chicago Sports Weekly. Currently he is working on a screenplay tentatively titled Rogues.
Blakely's previous teaching honors include the Most Inspirational Instructor Award from Columbia Gorge Community College in 2002 and the Washington State University's Educators of Excellence Award in 2006.
Dr. William (Willy) Cushwa, Professor of Biology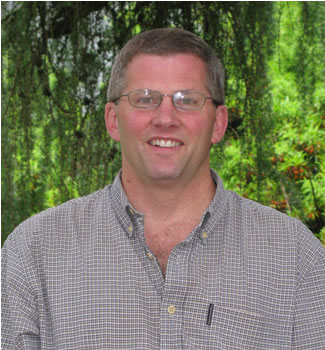 Dr. William (Willy) Cushwa joined the Clark College faculty in September 1995. Over the past 13 years, he has taught a variety of science courses including human and general biology, animal science and genetics. A graduate of Virginia Tech and the University of California at Davis, Dr. Cushwa earned a bachelor of science degree in biology, a master of science degree in animal science, and a PhD in molecular genetics.
His nominator noted, "Dr. Cushwa possesses a love for learning and integrity. He makes class materials interesting and challenging…He is constantly engaging in continuing education and encourages his student to go beyond the ordinary and to gain more knowledge and understanding through additional research."
"I have a passion for science," said Dr. Cushwa. "There's nothing more exciting than sharing that passion with students who also enjoy science – or with helping those who might be nervous about science to overcome that feeling."
Dr. Cushwa's nominators also noted his commitment to their success – even after they've finished his class. "Whether you are a current student or a past student, you know through word and action that [Dr. Cushwa] cares about you and your success as a student and in your chosen career," wrote his nominator.
Even as he speaks of receiving the Exceptional Faculty Award, Dr. Cushwa is thinking of his students. "It is an honor," he said, "especially if it was a student who nominated me – because I know the tremendous demands on their time. That someone thought enough of my teaching to take the time to nominate me means so much."
This is the second time Dr. Cushwa has received the Exceptional Faculty Award; the first was in 2000.
Nancy Johnson, Professor of Business Technology
Nancy Johnson is a professor of business technology at Clark College, where she began her teaching career in 1977. During her tenure at Clark, she has served in a number of positions, including department head of Business Technology (1983-1985), chair of the Business Division (1986-1992), and acting associate dean for Technical Education (1993-2000).
Nancy Johnson graduated from Washington State University with a bachelor of arts degree in business education. She earned a master's degree in business education from Portland State University. She has been an active member of several professional organizations, including the National Business Education Association (NBEA), Western Business and Information Technology Educators (WBITE), Washington Association of Career and Technical Educators, the National Education Association and the Washington Education Association.
"Nancy is an exemplary instructor that deserves this award whole-heartedly," wrote one nominator. "As a dedicated and involved instructor, she consistently brings out the best in all of her students, no matter the skill level or experience [and] she is always challenging yet supportive." Another nominator also noted Johnson's inspirational qualities: "Taking a class with Nancy as my instructor has inspired me to take more challenging classes and has helped me feel more confident to do so."
It is easy to see why students find Nancy Johnson so inspirational. "Clark College makes people's dreams come true – whatever their dreams and goals may be – and helps them to be successful in their careers and their lives," said Nancy. "We teach people who otherwise thought they couldn't attend college – but they come here and it is like they are reborn."
This is the second time Nancy Johnson has received the Exceptional Faculty Award; the first was in 1995.