Classified Staff Awards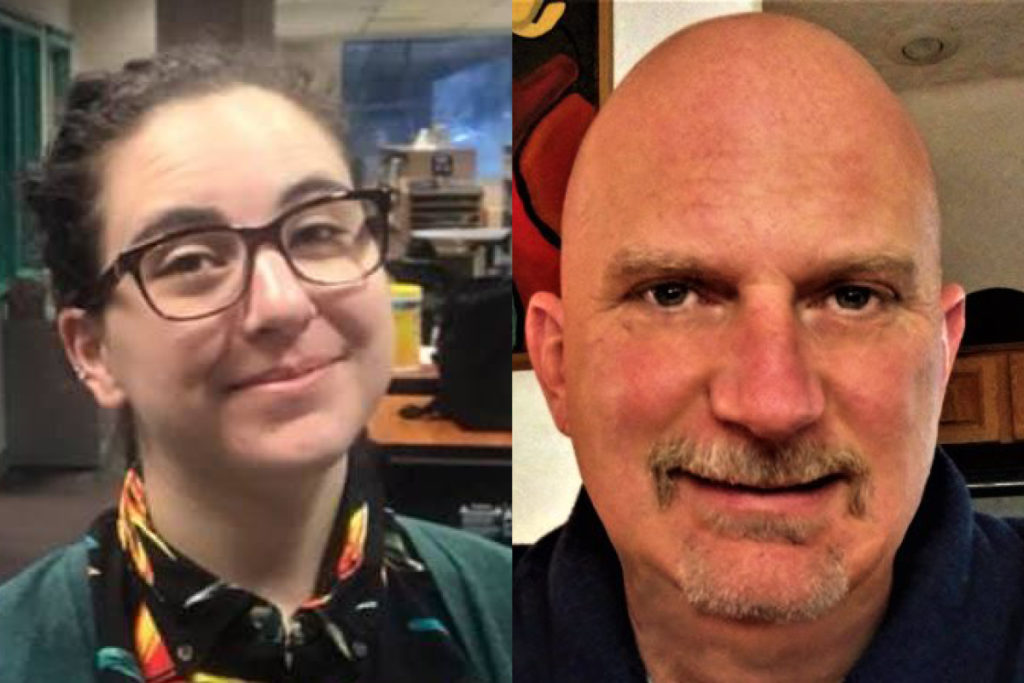 Left to right: Connor Cantrell and Jeff Kaliner, Clark's 2019-2020 Exceptional Classified Staff honorees
Clark College recognizes its many outstanding classified staff through two awards programs: the annual Exceptional Classified Staff and the quarterly Classified Staff Excellence Award. Award recipients are presented with certificates and, thanks to the generous support of the Clark College Foundation, cash awards during public recognition ceremonies each year.
We are proud to honor the Clark College staff members who have received this prestigious award.
For more information about these awards and about how to nominate a member of Clark's classified staff, contact Vanessa Neal in Human Resources.
Read about recent recipients of the Exceptional Classified Staff Awards and the Classified Staff Excellence Awards on Clark's online news site.