TechHub
Are you swamped by technology?
The TechHub provides centralized technical suport for Clark College Students. Faculty and Staff in need of computer assistance, please contact the ITS Helpdesk.
---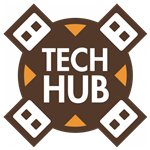 If you need help fixing or troubleshooting any of the above, do not hesitate to contact us!
Location: Cannell Library, first floor
Walk-in hours Fall, Winter and Spring:
Monday - Thursday 8:00 a.m. - 7:00 p.m.
Fridays 8:00 a.m. - 5:00 p.m.
Saturdays and Sundays: 1:00 p.m. - 5:00 p.m.
Phone: (360) 992-2010
Email: TechHub@clark.edu