Find a Job
COVID-19 Job Search Resources & Tips
Here is some important information about resources, current job search and hiring trends based on what we know today (please be aware that situations related to COVID-19 continue to evolve).
Click to view Rapid Hiring Opportunities and Employers Offering Remote Work
Industries Currently Hiring: Information technology , Healthcare​, Online learning agencies, Local markets and stores​ Logistic companies​, Communications​, Various contractors, Biotech companies
Now is the perfect time to seize the moment to build your employability skills and actively prepare for this new workforce.
Action Items:
Update your resume and cover letter

​

Be extra active on LinkedIn and email

​

Build competencies for your future career

​

Develop and confidently articulate your personal brand

​

Attend free employment workshops and webinars

​

Empty voicemail box and record a new greeting

​

Follow up on opportunities and be persistent

​

Practice your online interviewing skills
Applying for Unemployment: The Employment Security Department has adopted a series of emergency rules to support state employees impacted by COVID-19.  For example, employees may receive unemployment benefits if their workplace shuts down operations temporarily because a co-worker becomes sick or other employees need to be isolated or quarantined.  In addition, employees who are asked to isolate or quarantine themselves may receive unemployment benefits and have the work search requirement waived as long as they have a return to work date.  For more information about emergency unemployment rules related to COVID-19 please go to: https://esd.wa.gov/newsroom/covid-19. The college is not representing whether employees will qualify, the decision is made by ESD.
Click here for a list of Financial Resources
Whether you are seeking student employment, internships, or looking for full-time opportunities, Career Services offers free job search assistance to current and former students, as well as to members of the community.
On this page you will find links to resources, tips, and tools that can help you develop your resume, discover job opportunities, prepare for interviews, and more.


Conduct an Effective Job Search
Penguin Jobs, Clark's Online Job Database
Penguin Jobs is a free database designed to connect job-seekers with local employers who are specifically seeking Clark students, alumni, and community members for job, internship, or volunteer opportunities. To access this information you will need to register to open your free account.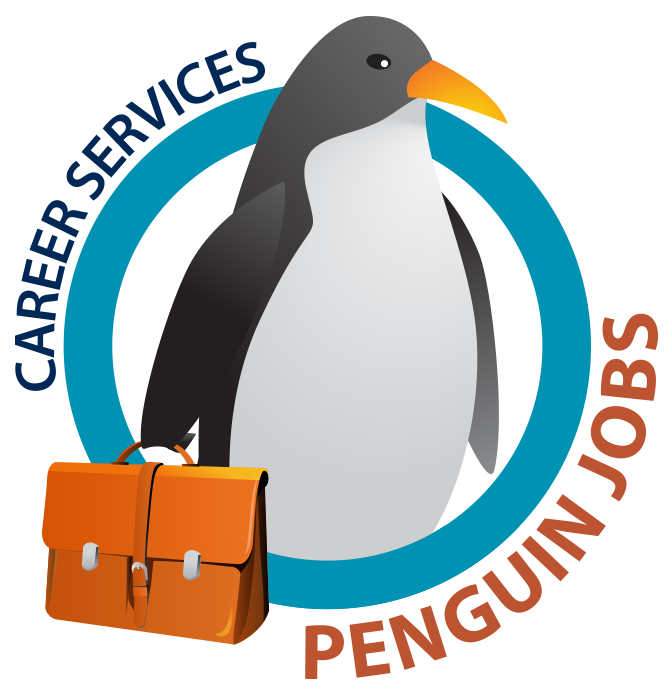 Features available on Penguin Jobs:
Search jobs available to Clark students and community members
Find internship opportunities
Create a free online career portfolio
Access videos and career document library for job search advice
Upload and manage your resume
Listen to job and career related podcasts
General Employment Search
Develop Your Cover Letter & Resume
Build Your Professional Network with LinkedIn
Effective Interviewing Techniques
Job Fair Tips
Take the time to prepare when you attend a job fair. This will optimize your experience and maximize your opportunities. Career Services offers a variety of resources to help you be successful. If you would like personalized guidance to help you prepare, please contact our reception desk at 360-992-2902 to make an appointment.
Before the Fair
Research the company. Read about the company's mission and who they serve. Review current job postings to determine what skills the company is seeking.
Prepare a targeted resume and bring an ample supply.
Prepare questions for the companies you want to meet with.
Bring a writing utensil and pad of paper for note taking.
Dress professionally, as if you are going to a job interview.
Prepare to sell yourself- practice a 60 second commercial to introduce yourself to employers.

During The Fair
Create a game plan. If possible, arrive early to obtain table map showing where each company will be located.
When waiting in lines to meet employer, listen to conversations ahead of you and apply this knowledge toward making a positive impression.
Obtain business cards form employers so you can follow up later.

After the Fair
Follow up: Mail thank you cards or email thank you messages to the employers with whom you met. Identify who you are and express appreciation for their time. Attach a copy of your resume to stand out from the pile of resumes received during the fair.
Veterans Resources