Language & Writing Center
Services
Writing tutors can assist students with all types of writing—essay assignments, journals, research papers, resumes, scholarship essays, and more. Assistance is available at all stages of the writing process, whether you are just starting to generate ideas for an assignment or have a completed draft. Although tutors do not edit or proofread, they will help you determine what your tendencies are concerning grammar errors, explain general concepts, and offer strategies for becoming a more effective writer. Tutors can also help with MLA, APA, and other formatting styles.
Language students can meet with a tutor for conversation practice and assistance with written and oral assignments in English, Japanese, Spanish, and American Sign Language. All services are available on a drop-in or appointment basis, in-person or via Zoom.
Hours - Fall 2023
On campus tutoring is open! Hours of operation are:
Monday through Thursday: 9 a.m. to 5 p.m.
Fridays: 9 a.m.to 2 p.m.
Zoom only hours - Monday & Tuesday: 5 p.m. to 8 p.m.
Please view schedules to the right to see availability of tutors.
Access Zoom links by visiting the Clark Virtual Tutoring Center.
Location
All services will be located in Hawkins Hall, Room 102.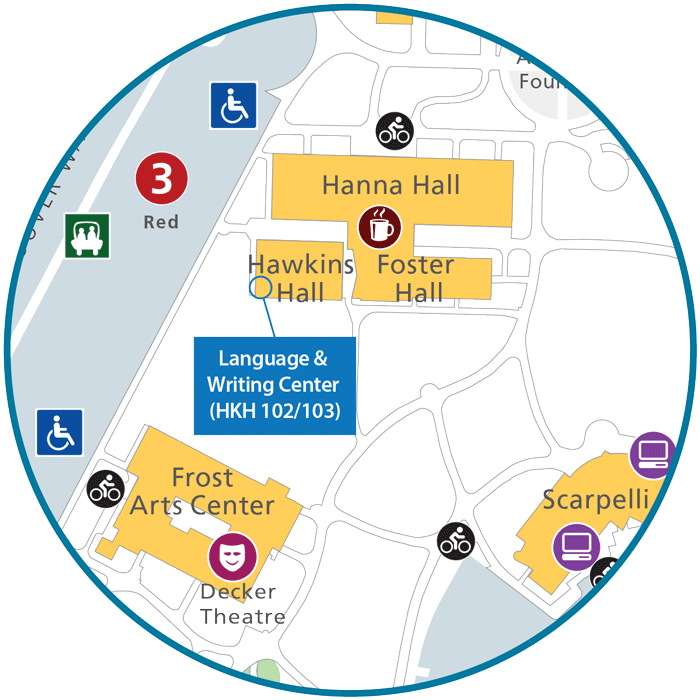 Contact
Please contact Tutoring Services with any questions.
Current Schedules
If you need assistance with tutor schedules, please call the Language & Writing Center at (360) 992-2253.
Online Tutoring
Students can get online tutoring in the Online Writing Lab and Live Writing sessions by:
Go to the eTutoring website
Click "Get Started"
Select "Washington"
Select "Clark College"
Follow the login instructions