Tutoring Services
Tutoring is FREE for all registered Clark College students!
On-site centers are modified, all campus services are located in Hawkins Hall Room 102 at this time and online services are available in our Virtual Tutoring Centers for most general subjects. Visit the Accounting & Business Virtual Center Online or go to eTutoringonline.org for additional online support.
Visit the Virtual Tutoring Center to view tutor schedules!
Tutoring Services is designed to provide individualized attention that facilitates student learning and academic success. Our friendly, supportive, and encouraging tutors assist with most Transitional Studies, business, English, math, science, and general education classes offered at Clark College. Tutors will help you develop skills and confidence to become a stronger, more independent learner.

Our tutoring program is certified through the College Reading & Learning Association. Peer and paraprofessional tutors undergo a rigorous training process that meets International Tutor Training Program Certification Level 1 requirements, an internationally accepted standard of skills and training for tutors.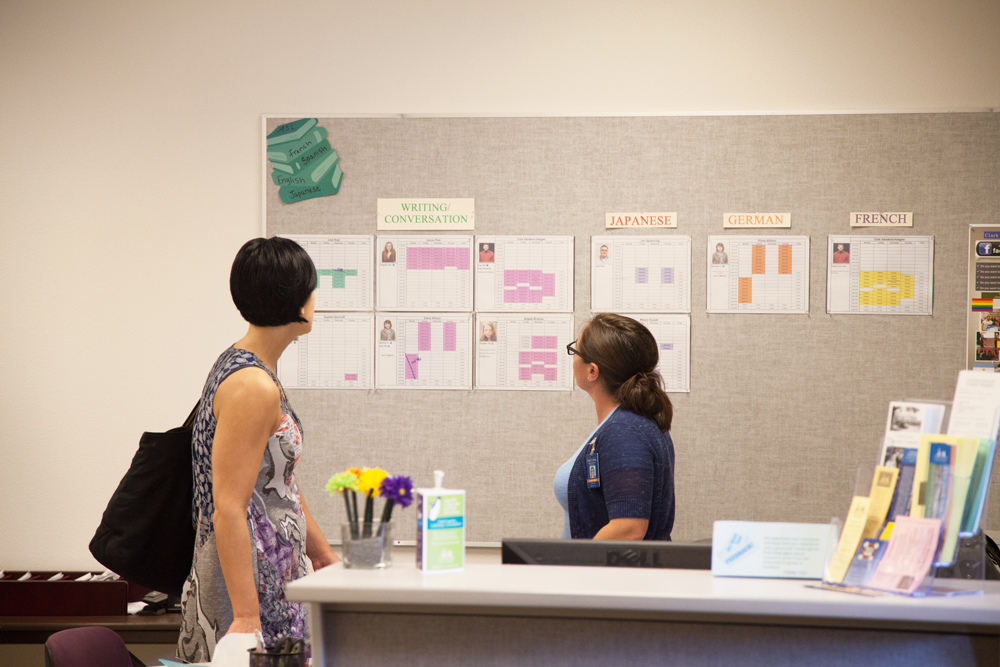 Staff
For tutoring appointments, please contact the tutoring centers directly.
Janice Taylor
Program Manager

Chris Chaffin
Program Support Supervisor
Services Available
Tutoring Centers - Main Campus