Board of Trustees
Current board members (left to right): Chair Rekah Strong, Vice Chair Jeanne Bennett, Jane Jacobsen, Cristhian Canseco Juarez and Paul Speer.
The Clark College Board of Trustees consists of five members who are appointed by the Governor of Washington. Members serve a five-year term and must live in the college's service district.
The Board seeks to ensure the quality and relevance of college programs and provide stewardship of public resources. In this role, the Board is responsible for strategic planning; development and approval of college policies; and approval and oversight of the operating budget.
The Board of Trustees generally meets on the fourth Wednesday of the month.
Board Policies & Procedures Manual
For additional information about the Board of Trustees, contact the President's Office.
Related External Websites:
Meetings
Board of Trustees
Vice Chair, Jeanne Bennett
Clark College Board of Trustees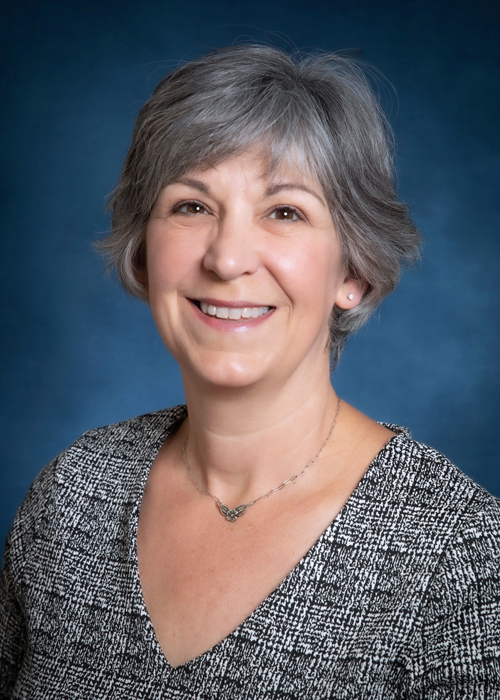 Appointed: 2019 Term Ends: 2021
Profile:
Ms. Bennett is the retired CEO of Workforce Southwest Washington, a Vancouver resident, and a longtime community leader. She began her career working as a congressional staff member, first for Oregon Congresswoman Elizabeth Furse and then for Congressman Brian Baird in Washington. After that, she moved on to leadership positions in Evergreen School District 112's Youth Workforce Program, the Mount St. Helens Institute, and finally Workforce Southwest Washington, where she managed local investments of more than $10 million annually in individuals' workforce skills training and development.
In her retirement, Ms. Bennett remains active in her community, including serving as Board Chair for Columbia Play Project.
Community activities include:
Mount St. Helens Institute
Mount Adams Institute
Empower Women + Girls
Education:
B.S. - History - Portland State University
Cristhian Canseco Juarez
Clark College Board of Trustees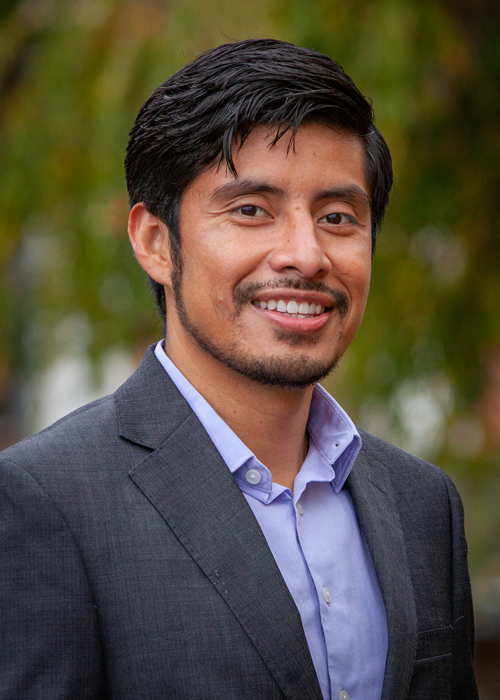 Appointed: 2021 Term Ends: 2024
Profile:
Cristhian A. Canseco Juarez is a first-generation college graduate, as well as an immigrant and an alumnus of Washington State University Vancouver. He is deeply involved in community service in Vancouver, providing resources for those who have historically been under-represented.
Canseco earned his Bachelor of Arts in Business Administration from Washington State University Vancouver and graduated from Hudson's Bay High School in Vancouver. He and his family have lived in Vancouver for 25 years, having emigrated from Mexico to the United States in 1991.
Community activities include:
Board of Directors for Lighthouse Community Credit Union
Treasurer, Southwest Washington LULAC Council
Council member, St. John the Evangelist Catholic Church
2019-2020 Clark College Presidential Search Committee
Education:
B.A. - Business Administration - Washington State University, Vancouver
Jane Jacobsen
Clark College Board of Trustees
Appointed: 2016 Term Ends: 2019
Reappointed: 2019 Term Ends: 2022
Profile:
Ms. Jacobsen currently works with Gramor Development and the City of Vancouver on the development of the Columbia Waterfront Park.
For more than 12 years, Ms. Jacobsen served as the founding executive director of the Confluence Project, now known as Confluence.
Community activities include:
Founding Executive Director and member of the Board of Directors of Confluence
Board President, Friends of Fort Vancouver
Member of the Advisory Council with Columbia Land Trust
Former member of the Columbia River Gorge Commission
Former member of the Washington State Historical Society
Awards and Recognition:

Certificate of Excellence - Switzerland Cultural Art Center - Zurich, Switzerland
Education:
B.A. - in Communications - University of Arkansas
Paul Speer
Clark College Board of Trustees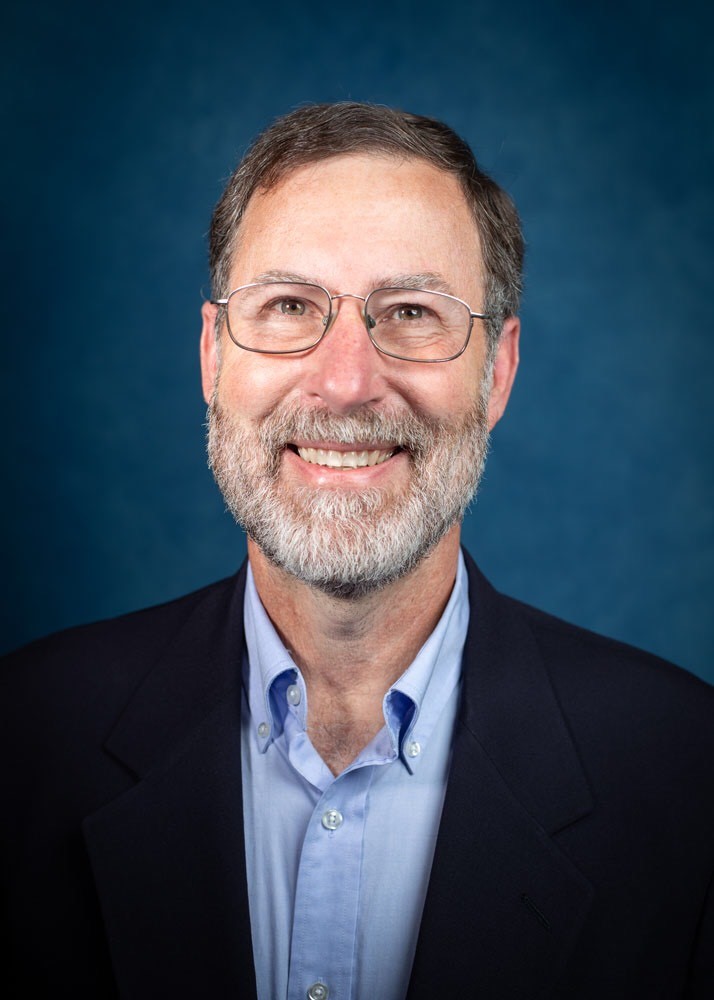 Appointed: 2018 Term Ends: 2023
Profile:
Mr. Speer has extensive experience and skills in strategic planning, nonprofit fundraising and capacity building. A resident of Clark County for the past 40 years, Speer has long demonstrated a commitment to our community.
For more than 25 years, Mr. Speer worked at Hewlett-Packard Company, where he retired as Vice President of Development Strategy in the Office of Strategy and Technology.
Currently, Mr. Speer is an executive advisor and coach, who also appears as a guest lecturer and panelist on topics including leadership, new business creation, business planning, venture philanthropy, sustainable energy, and encore careers.
Community activities include:
Washington Association of College Trustees DEI Committee - Member
Oregon Public Broadcasting – Board Member
University of Portland's Engineering Dean's Advisory Council – Member and Past Council Chair
Pearson Field Education Center– Founding Committee Chair
iUrban Teen – Advisory Member
Cascadia Tech Academy – Advisory Member
Superintendent's Management Task Force for Vancouver Public Schools – Advisory Member
University of Portland's Franz Center for Leadership, Entrepreneurship, and Innovation Board – Past Board Chair
The Historic Trust – Past Board Member
Social Venture Partners International – Past Board Member
Leadership Clark County – Past Board Member
Nonprofit Network Southwest Washington – Past Board Member
City of Vancouver's Aviation Advisory Committee – Past Committee Chair
Awards and Recognition:
2009 Outstanding Alumni Award from Leadership Clark County
2013 Pilot of the Year award from the Washington Pilots Association
Education:
University of Portland - Bachelor of Science Degree in Electrical Engineering
University of Portland - Master of Business Administration
Embry-Riddle University - Master of Science in Aeronautics
Chair, Rekah Strong
Clark College Board of Trustees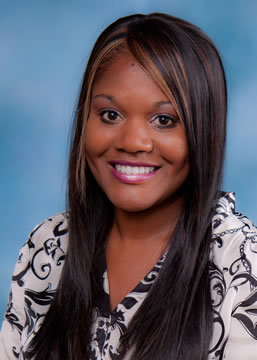 Appointed: 2012 Term Ends: 2017
Reappointed: 2017 Term Ends: 2022
Profile:
Rekah Strong is currently executive director of Educational Opportunities for Children and Families (EOCF).
She has more than 16 years of experience working in public agencies and developing strategies to improve organizational cultural humility. Prior to her work for EOCF, she served as Chief of Operations and Equity at United Wayof the Columbia-Willamette. Before that, she spent 12 years working in various capacities for Clark County and the State of Oregon in their Department of Human Services. In 2010, she became the principal operator of her private consulting firm, Chemistry Development LLC.
Community activities include:
We Reign Youth Foundation -Board Member
Leadership Clark County Diversity -Trainer since 2008
American Society for Training and Development
Cultural Competency Team–Member/Advisor
Southwest Washington Chapter Red Cross - Board Member and Diversity Team Chair
Southwest Washington YWCA Personnel Committee–Member
Southwest Washington and Portland Big Brothers Big Sisters African American Advisory Committee–Member
City of Battle Ground Diversity Task Force–Participant
Greater Portland Vancouver Indicators Equity Team–Member
Portland State University School of Social Work Social Justice Committee–Member
Awards and Recognition:
2007 NAACP Val Joshua Award
2008 YWCA Social Justice Award Recipient
2009 Delta Social Justice Award Recipient
2009 National Association of Counties Innovative Program Award Recipient
2010 Accomplished and under 40 Award Recipient
Education:
Portland State University - PhD. Social Work Research; pre-dissertation
Portland State University – Master's Degree–Social Work/Administration - 2002
Portland State University – Bachelor of Science Degree–Criminal Justice–1997