Clark College Leadership

Clark College President
Robert K. Knight, President
Robert K. Knight was named president of Clark College in August 2007. He had been named interim president in September 2006 after serving as acting president of the college from July-September 2006.

Knight, who joined Clark College in 2004 as vice president of Administrative Services, is a first-generation college graduate. He received his undergraduate degree in engineering from the United States Military Academy at West Point and earned an Executive MBA at Golden Gate University in San Francisco. He has done postgraduate work in Organizational Effectiveness at Chapman University in Fort Lewis, Washington.
Under Knight's leadership, Clark is the second-largest single-campus provider of for-credit classes in Washington's community and technical college system, serving up to 13,000 students each quarter. Clark has established co-admission agreements with Concordia University, Marylhurst University and Portland State University. The college also has a long-time partnership with Eastern Washington University, which provides degree programs on the Clark College campus.
In spring 2006, Clark College became the first 100% tobacco-free campus in the state of Washington and one of the first 100% tobacco-free campuses in the nation.
In 2009, the college successfully opened a new facility to serve the eastern portion of the college's service district. Clark College at Columbia Tech Center (CTC), which earned LEED® gold certification, has exceeded enrollment projects since it opened.
In 2011, the college successfully opened phase one of its new Early Learning Center, the result of a public-private partnership. A new STEM Building on Clark's main campus devoted to science, technology, engineering and math programs opened in fall 2016, and plans are underway for a new facility to serve the northern area of the college's service district.
Knight's partnership initiatives include strengthening the relationship between the college and the Clark College Foundation. The Clark College Foundation is a nonprofit organization serving as the fundraising partner of Clark College. Nationally recognized for excellence in fundraising and communications, the Foundation was the 2017 silver and bronze winners for feature writing and fundraising publications by the Council for Advancement and Support of Education (CASE) in District VIII and the 2015 gold winner for campaign fundraising communications.
Knight previously held positions as executive vice president for sales and service for a 200-member company in the dental industry and as corporate manager for real estate, responsible for $500,000,000 in real estate for Consolidated Freightways in the trucking industry.
Prior to his positions in private industry, Knight served more than 21 years as an infantry officer in the U.S. Army, retiring as a Lieutenant Colonel. His last duty in the Army was as Commander of Vancouver Barracks in Vancouver, Washington. His secondary training as an officer was as a comptroller.
Knight is active in the Southwest Washington community, serving as a member of the Greater Portland, Inc., board; Washington State University Vancouver Advisory Committee; and STEM Network Governance Council of ESD 112. He was named Clark County's 2016 First Citizen, and also earned the 2016 Lamplighter Award from the Jewish Business Network of Clark County.
Knight has previously served on the boards of the Columbia River Economic Development Council (CREDC), the Southwest Washington Workforce Development Council (SWWDC), the Rotary Club of Vancouver, the Boys and Girls Clubs of Southwest Washington, and the Southwest Washington Chapter of the American Red Cross, where he served as chair. He is also a member of the military academy selection committee for U.S. Rep. Jaime Herrera-Beutler of Washington's third Congressional District, and served in the same capacity for former U.S. Rep Brian Baird during his tenure.
As president, Knight is "committed to providing the best possible resources and environment for our faculty, staff, and administrators to support student learning and success. At Clark College, it's all about the student."

Clark College Executive Cabinet
William Belden, Vice President of Student Affairs
William Belden joined Clark College as Vice President of Student Affairs in August 2010 after serving 15 years at Green River Community College in Auburn, Washington. While at Green River, Belden worked in various capacities with the most recent being Dean of Student Services and Enrollment Management. He has spent 20 years working in community colleges, 12 years in college administration.
Throughout his career he has committed himself to "maintaining meaningful contacts and interactions with students" and believes "all members of the college community benefit from understanding the personal strengths, challenges, and dreams of our students."
He began his higher education career as a student leader at Eastern Washington University where he served as president of the student government association. Belden served as a counselor and instructor at Northern Marianas College, in Saipan in the Commonwealth of the Northern Marianas Islands (CNMI), from 1990–1993. A majority of his time was devoted to working with federally funded TRIO programs geared toward providing academic assistance to low-income, first-generation college students.
His statewide credits include service as the past president of the Washington Council for High School-College Relations and 10 years on their board of directors. He serves on the Washington State Student Services Commission (WSSSC) and as their liaison to the Transfer Policy Group, Technology Committee, and Financial Aid Council.
Belden received a bachelor's degree in business administration from Eastern Washington University, a master's degree in student personnel administration from Western Washington University, and a certificate in career development from University of Washington.
As Vice President, Belden believes his role is to help build and support strong institutional partnerships between student affairs, instruction, and administration to support success for all students. "I am very excited to join the leadership team at Clark College," he said. "This college has a long history of providing exceptional educational programs, student services, and lifelong learning opportunities to the community."
Dr. Loretta Capeheart, Associate Vice President of Diversity, Equity and Inclusion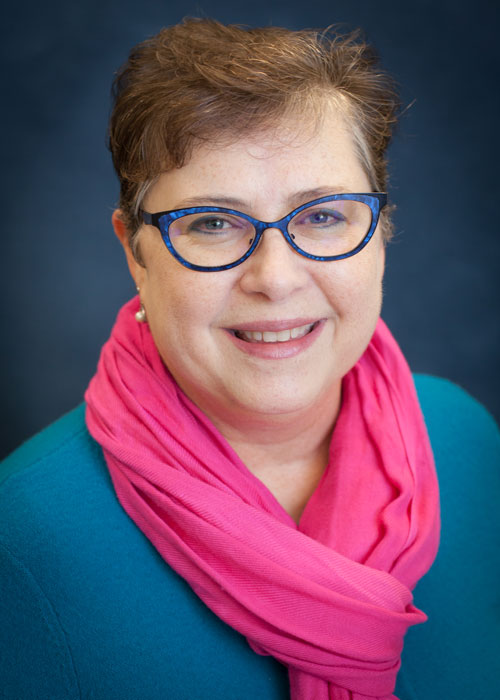 Dr. Loretta Capeheart brings more than 20 years of leadership experience in the private and public sectors as well as higher education. Immediately prior to her appointment at Clark College, she served to develop the Portland Police Bureau's Diversity and Equity plan as well as their community engagement efforts in relation to the Department of Justice Settlement Agreement.
Prior to moving to Vancouver, she was an Associate Professor of Justice Studies at Northeastern Illinois University in Chicago. Her text Social Justice: Theories, Issues, and Movements, was published by Rutgers University Press. She has published in the Criminal Justice Policy Review, The Prison Journal, the Journal of Ethnicity and Criminal Justice, and The Chicago Tribune. She has served as a reviewer for several journals including Peace and Justice and Latino Studies.
Dr. Capeheart has presented at national academic conferences and as an invited campus speaker. She has also presented her work at the Social Forum of the Americas in Quito, Ecuador, and was an invited guest at the World Social Forum in Caracas, Venezuela. She was active on her former campus in the faculty senate, as a student club advisor, as a faculty union representative, and on the board of Latino and Latin American Studies.
As a first generation college student and Chicanx, she is drawn to campuses that serve similar students. She notes that "when we provide a welcoming and inclusive environment for all students, we offer them a solid path to their future, and we assure a hopeful future for us all."
Dr. Tim Cook, Vice President of Instruction
Dr. Tim Cook was named Vice President of Instruction in April 2012. He had been serving as interim vice president since June 2011. He joined Clark College in 1997 as a faculty counselor and since 2000 served as Counseling Department Head and Division Chair of Behavioral Sciences.
Cook served as Acting Dean of Student Success and Retention in 2006-2007 and co-lead a successful Accreditation Self-Study process in 2008.
Cook has worked in higher education for 20 years, with the last 15 in community colleges. He began his career as a student at Western Oregon State College where he was involved in Residence Life and Student Government, including serving as President of the Student Body.
After graduating, he worked in Residence Life at a small liberal arts college outside of Chicago, IL. Returning to the Northwest, he accepted a position at Lewis & Clark College where he managed Residence Halls and provided Career Counseling while completing his M.A. in Counseling Psychology. Cook then worked in the Advising and Counseling Center at Mt. Hood Community College before coming to Clark College.
In 2005, Cook completed his Doctorate in Higher Education Leadership, with an Emphasis on Community Colleges, at Oregon State University. His dissertation research involved the experiences of single fathers attending community college, at the time a largely understudied and underserved population. He also completed a year-long internship with the Clark College Foundation during this time.
Throughout his career, Cook has worked to ensure student success in all of his positions. He said, "It is through meaningful relationships that we are able to improve the lives of students throughout our service district. Clark College is a great place to work due to the dedication of faculty and staff members. This environment makes it possible to improve programs and serve the best interests of the students."
As Vice President, Cook sees his role as bringing together faculty and staff to offer the best educational experience possible for students. He plans to work hard to build relationships throughout the college with the goal of creating an environment that is civil, intellectually challenging and ultimately personally enriching for the college community.
"Clark College is a dynamic institution made up of dedicated and innovative faculty and staff," he said. "I look forward to the opportunity to contributing in this new role."
Shanda Diehl, Associate Vice President of Planning and Effectiveness
As Clark College's Associate Vice President of Planning and Effectiveness, Shanda Diehl is responsible for Institutional Research, Grants Development, College Strategic Planning, Institutional Effectiveness, and serves as both the Accreditation and Legislative Liaison for the college.
Before serving at Clark College, Diehl was the Director of Institutional Research at Spokane Falls Community College. She brings expertise and experience to Clark College in institutional research and effectiveness evaluation, strategic planning, accreditation, environmental scanning, and educational outcomes assessment.
Diehl is past president of the Washington Association of Research and Planning (WARP). She led one of the eight state-wide workgroups to produce the Final Environmental Scanning Trend Document for the Washington State Workforce Education Council. She was a member of the Washington State Board for Community and Technical Colleges (SBCTC) Student Achievement Framework for Assessment and Action committee, the Mission Study Technical Group, and the Go Forward Project. She currently serves on the SBCTC steering committee for the "Lift and Shift" project.
Diehl's career began in research, planning, grants development, and legislative affairs in public health at the Spokane Regional Health District. She says she was drawn to work in public health because "I became increasingly conscious of the importance of higher education to health, quality of life, values of diversity, and economic viability. This stimulated my interest in the community college system as it provides open access to educational opportunities, especially among our most vulnerable populations."
Shanda Diehl has been an adjunct instructor for business statistics. She has a bachelor of arts in sociology from Eastern Washington University and a master's degree in public health from the University of Washington.
Diehl says she is impressed by Clark's focus on student success. She noted, "Before I came to Clark College, the staff, faculty, and administrators all told me that Clark is a great place to work because everyone works together to ensure the student experience is successful. I have seen that every day since I arrived. At Clark College, it's all about the student learning."
Lisa Gibert, Clark College Foundation President & CEO
Lisa Gibert joined the Clark College Foundation in 1998, serving as the director of finance and administration, chief financial officer, and then interim president. In January 2005, she was appointed president/CEO.
Her responsibilities include overseeing all foundation activities and staff, working closely with the foundation's board of directors, and partnering with Clark College administration to meet their fundraising needs. Gibert is responsible for strategic planning, goals setting and policy development, and she works closely with the foundation's donors.
Prior to her work with the Clark College Foundation, Gibert audited this nonprofit organization for five years while associated with Moss Adams LLP, the largest regional independent accounting firm on the West Coast. Her eight years of public accounting experience ranges from large water utilities to Securities and Exchange Fortune 500 clients, of which three years were spent with the Big Five accounting firm of Deloitte & Touche in Orange County, California.
Gibert earned her bachelor of science degree in business and finance from the University of Oregon and a master's in business administration at the University of California at Irvine. She holds a CFRE (Certified Fund Raising Executive) rating.
Gibert's professional affiliations include the American Institute of Certified Public Accountants, the Washington Society of CPAs, Southwest Washington Estate Planning Council, Willamette Valley Development Officers, and the National Committee for Planned Giving.
She's a member of the Vancouver Rotary Foundation Board, and volunteers for the Vancouver Rotary, Vancouver School District and the planning committee for Southwest Washington's Day of the Girl. Gibert also serves on the Council for the Advancement in Support of Education (CASE), and Council on International Educational Exchange (CIEE).
She has multiple world and reserve titles in equestrian competition with paint and pinto horse breeds.
Dr. Chato Hazelbaker, Chief Communications Officer
Dr. Chato Hazelbaker joined Clark College as chief communications officer in 2013. In this role, he leads communication, marketing, information technology and legislative affairs at the college. He previously served in communication and marketing roles at the University of St. Thomas (MN), Crown College (MN), and Montana State University-Billings. From 2014-2017 Hazelbaker also led ITS at Clark College as the interim-Chief Information Officer.

As an adjunct professor he has taught organization development and leadership classes at several institutions. He holds a doctorate in Organization Development from the University of St. Thomas (MN) and continues to be involved in organization development by writing articles, consulting, and participating in professional activities.
Valerie Moreno, Chief Information Officer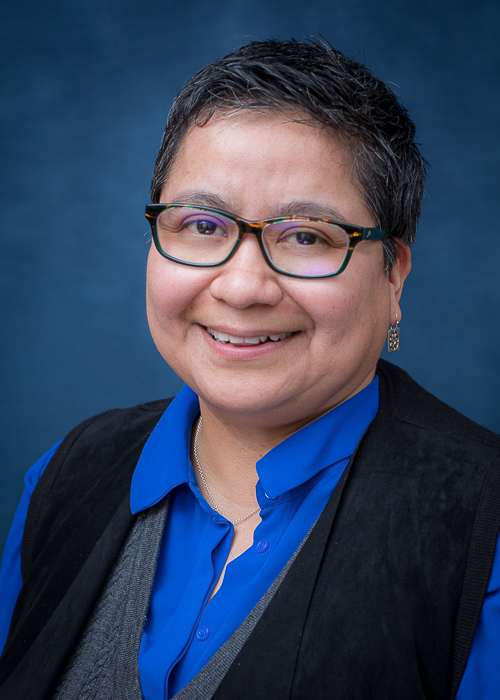 Valerie Moreno is Clark College's first full-time Chief Information Officer and brings more than 30 years of IT leadership to the college. She holds a Bachelor of Science degree in Network and Communication Management from DeVry University as well as several professional certifications, including certificates in Incident Command, Project Management, and ITIL.
Prior to Clark, Moreno was the Director of Information Technology at Portland Community College. In that role, she was responsible for overseeing PCC's network engineering, server administration, private cloud services, information security, NOC, data center, and voice teams supporting more than 87,000 faculty, staff, and students. She was responsible for daily operational oversight as well as for helping to create information-security policies and providing strategic direction for the college.
Moreno's other previous work experience includes Northwestern University in Chicago, AT&T, and QWEST Communications, among others. In the community, Moreno serves on the board of directors for Centro Cultural, a nonprofit serving the Latino community of Portland. She also has served on the board of several Chicago-based organizations, including Chicago Women in Trades and Girls in the Game, a nonprofit sports and leadership program. She was named Mentor of the Year by the Youth Job Center of the nonprofit Women Invested in Learning and Livelihoods (WILL).
Dr. Darcy Rourk, Interim Vice President of Human Resources and Compliance
Dr. Darcy Rourk has returned to Clark College as the Interim Vice President of Human Resources. She was previously at Clark College from 2010 - 2014 as the Associate Vice President of Human Resources. She received her BS, MS, and PhD from Kansas State University and is proud to be from the state of Kansas.
Rourk has had a long career in K-12 public education, serving in the roles of teacher, Elementary School Principal, Curriculum Director, Human Resources Director, and Superintendent. Her experiences in higher education beyond Human Resources at Clark College include teaching at Kansas State University, University of Phoenix, Concordia University, and Clark College.
Rourk lived in Vancouver for over 20 years, and now lives in Ridgefield, Washington, very close to the Clark College at Boschma Farms site. She is a past member of the Red Cross Board of Directors and is active in the Greater Clark County Rotary Club, currently serving as the secretary.
Rourk is very happy to be back at Clark College where she can play an important role in supporting the needs of Clark College employees.
Bob Williamson, Vice President of Administrative Services
Bob Williamson brings more than 20 years of leadership experience to his role as vice president of Administrative Services at Clark College.
Williamson most recently served as administrative services manager and was promoted to deputy director of Clark County Public Health. At Public Health, Williamson oversaw all administrative functions including budget development, financial reporting and forecasting, human resources, labor relations, facilities, information services, and grants and contract management. As deputy director, he managed the health assessment, evaluation and outreach units and served on the department's leadership team.
His management experience also includes four years as Executive Director of Educational Opportunities for Children and Families (Vancouver) and six years as director of the City of Vancouver's Retired Senior Volunteer Program.
Bob Williamson graduated from Fort Steilacoom Community College in Tacoma with an associate of arts degree. He went on to earn bachelor's and master's degrees in political science at Western Washington University.
He has been a member of the Washington State Association of Head Start and ECEAP, served as chair of the Clark County Community Network and has been active with the National Head Start Association and the Public Health Executive Leadership Forum.
Williamson said he's proud to serve the community in his new role at Clark College. "I have had the fortune of working with Clark College as a partner in my previous work experience in the county," he said. "It is exciting to now be part of an institution that plays such an important role in the vitality and livability of our community."
Kevin Witte, Vice President of Economic & Community Development
Kevin Witte, a corporate leader in strategic planning and marketing, is the Vice President of Economic & Community Development at Clark College.
Witte came to Clark from Hewlett-Packard, where he served as director of the Worldwide Imaging and Printing Group (IPG) Go-To-Market (GTM) Talent & Development organization. In that role, he led a global team that developed the talents of the 6,800 employees who delivered $24 billion in revenue annually. At Hewlett-Packard, Witte also moved to Europe to start and manage the Europe, Middle East and Africa (EMEA) Consumer Sales Development Center.
Before joining Hewlett-Packard, Witte was a product development and marketing leader for companies across the Pacific Northwest. He served as director of marketing for Pope & Talbot, Inc., which manufactured infant diapers, tissue products, softwood lumber, and market pulp in the U.S. and Canada. Witte was a trade marketing manager for Tree Top, Inc., a national leader in apple juice and apple products. Witte worked in business development and marketing at Kimberly-Clark and held a director position with Curtis Burns.
Witte earned bachelor's degrees in business administration and in anthropology at the University of Washington. He continued his education at the University of Michigan, where he received a master's degree in business administration (MBA).
A resident of Vancouver for over 25 years, Witte is active in the community and currently serves as the Vice Chair on the Bridgeview Housing Board of Directors and as the Treasurer on the Board of Trustees of the Southwest Washington Accountable Community of Health.
Witte said, "Living in Clark County, I have a deep appreciation for the role that Clark College plays in our region.I am very excited about Clark College Economic & Community Development and being a part of the 'Penguin Nation.' There are so many opportunities for positive impact in the community through both personal enrichment programs and programs focused on generating business growth. I'm especially interested in building new initiatives around advanced manufacturing and life sciences."
Clark College Economic & Community Development is the region's premier provider of classes, seminars, certificate programs, and training opportunities, serving the residents and businesses in the Southwest Washington and Greater Portland metropolitan area. The department is dedicated to providing a variety of lifelong learning, personal enrichment, and professional development training for individuals re-entering the job world, moving up the corporate ladder, or simply interested in acquiring a new skill.