Staff Teaching & Learning Days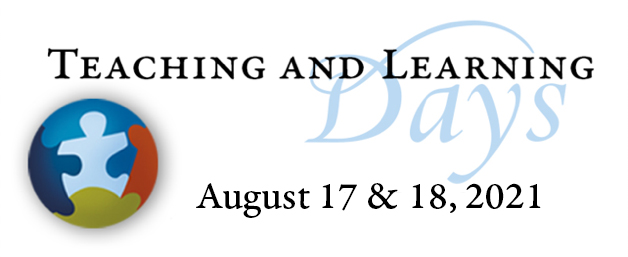 Thank you for attending the seventh annual Clark College Teaching and Learning Days Conference!
August 17 & 18, 2021
This two-day event provides training and professional development for Clark College classified, part-time, and administrative/exempt staff. Classes will remain in session, but all business offices will close to the public to allow all staff the chance to participate. Faculty are welcome to voluntarily participate as their schedule allows.
Recordings
Please find recordings of some of our sessions below.
Accessibility in Microsoft PowerPoint
College-wide Strategic Enrollment Plan
Get Smart or GET HACKED!! Understanding the New Digital Age
Schedule
Sessions will be held between 9:00 a.m. and 4:30 p.m. each day through Zoom.
View the presentation materials.
Conference Theme: Celebrating Resiliency Through Innovation

As we work together to return to a sense of normalcy at our college, it is time to stop and reflect on where we have come from. After over a year and a half of remote operations and social distancing, we are now looking ahead to reconnecting. In order to do this, we must take some intentional time to process where we have come from and to redefine where we are going. This year's Teaching and Learning Days conference seeks to provide opportunities and tools by:
Maintaining resiliency and mental health
Advancing racial equity
Developing technical skills
Location
With our campuses closed to most employees Teaching & Learning Days will be held through Zoom. If you need more information about Zoom, here is a quick how to Join A Meeting video.
Schedule Overview

View and print the schedule overview:
PDF Schedule Overview | MS Word Schedule Overview

Image of Teaching and Learning Days schedule.