Fall Faculty Orientation
Save the date for Fall Orientation Week and Fall Faculty Focus September 14 - September 22, 2023. Orientation Week is dedicated to Clark College faculty with trainings, professional development, meetings, and community time before fall term starts.

Orientation Schedule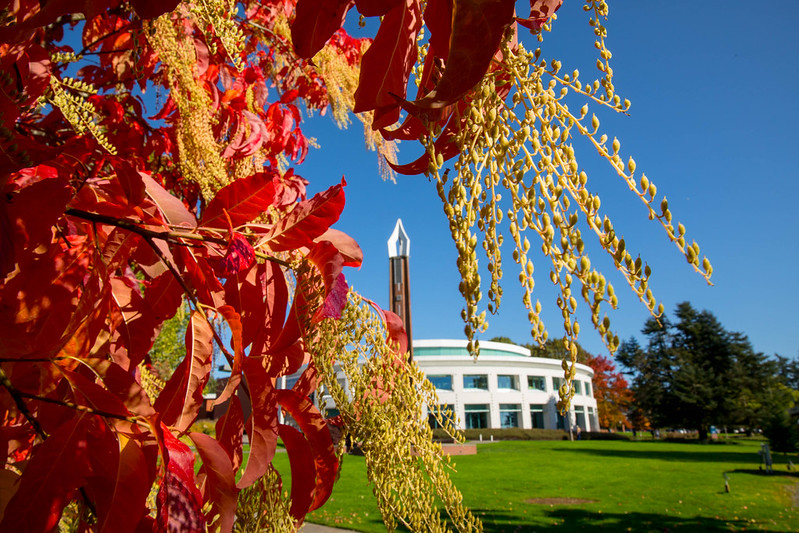 Fall Faculty Focus (Tuesday, September 19) welcomes faculty back for the new academic year. Its purpose is to inspire, inform, and engage faculty to build community and reflect on and plan for the year ahead to achieve our goals for our students and ourselves.
This year's theme is "the future is accessible," a statement coined by disability justice activist Annie Segarra, who advocates for intersectional approaches to equity work. She says "The Future is Accessible" is a call to prioritize equity and accessibility, to remember the disabled people in our communities, to integrate them, to uplift them and their narratives. We are excited about the variety of useful, interesting, and powerful presentations at Fall Faculty Focus this year that will help us move towards more awareness and action to make Clark a more accessible, engaging, and successful place to teach and learn.
Our keynote speaker is emareena danielles, author of Building a Trauma Responsive Educational Practice (Routledge 2022). emareena will be speaking about reducing harm, rebuilding trust in the educational system, and maintaining the humanity and dignity of students in the classroom.
Fall Faculty Focus is a hybrid event this year and can be accessed in person on campus or remotely on Zoom. Please see the schedule for details:
Orientation Week Schedule at a Glance
Disability Accommodations
If you need accommodation due to a disability in order to fully participate in this event, please contact Clark College's Human Resources department at hr@clark.edu. If you need sign language interpretation, that is handled by Disability Support Services. Please contact achilders@clark.edu.
Video Phone for ASL
Please email achilders@clark.edu to set up a video call.
Questions?
For more information or questions, please email the Teaching and Learning Center: tlc@clark.edu.

Fall Orientation FAQs:
Sounds great! How do I sign up?
There is no registration required for the majority of events. If registration is required, it will be noted on the Orientation Week or Fall Faculty Focus schedules or on the Employee Training and Development Calendar.
May part-time faculty attend?
Yes, part-time faculty are welcome to attend! Part-time faculty who attend the full day of events (keynote plus afternoon sessions) will receive a stipend of $180 from the Teaching and Learning Center. You are also welcome to attend part of the day. Please note that if you cannot attend the keynote and both afternoon sessions, the stipend will be reduced accordingly. Power, Privilege, and Inequity (PPI) trainings are compensated by the college (one mandatory training per year is compensated). Please contact your Administrative Services Manager for more information.
Will there still be an Opening Day for staff and faculty?
Yes. Opening Day is a campus-wide event in which President Dr. Karen Edwards greets the college community to kick off the academic year. Everyone is encouraged to attend the festivities September 18 beginning at 9 a.m.