Scholarships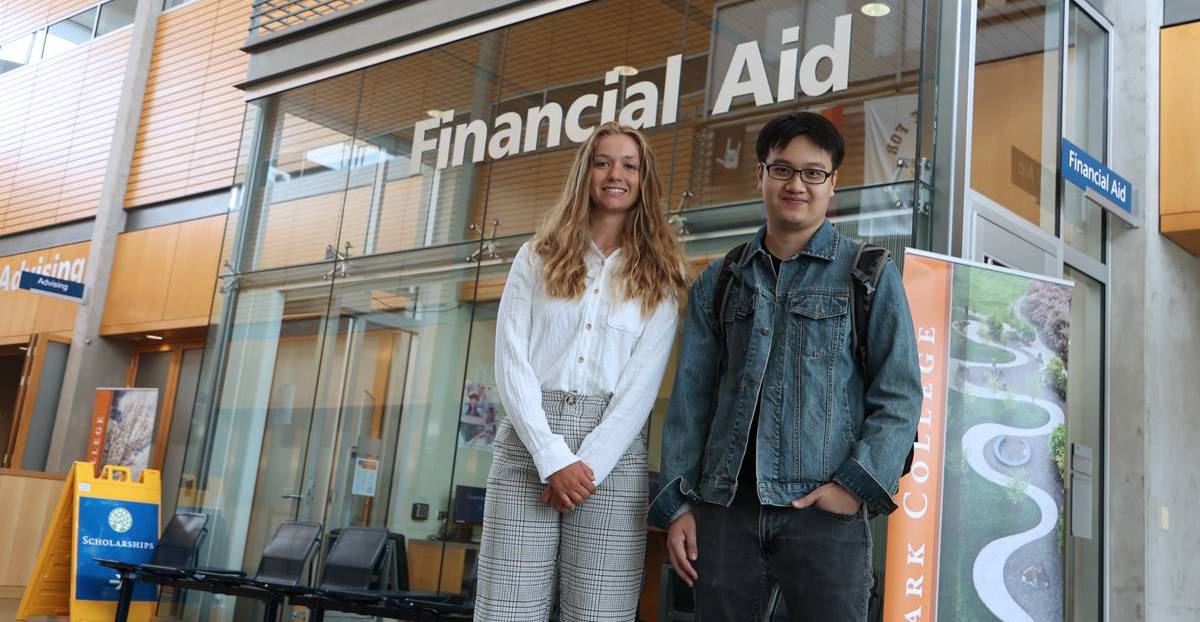 Funding for scholarships comes from local high schools, small businesses, corporations, foundations, local, civic and community organizations and individuals and families. Each year, Clark College Foundation distributes more than $1 million in scholarships, awards and other financial support, like emergency grants, to hundreds of students.
The scholarship application process is separate from the application for federal and state financial aid. Deadlines for scholarship applications are generally in late winter or early spring for the following school year.
Most scholarships are disbursed through the Financial Aid Office and eligibility varies according to the criteria established by the donor. For more information regarding scholarships, please come to the Financial Aid Office and ask for the Scholarship and Outreach Coordinator.

Learn about scholarship opportunities by going to theWashBoard.org. This is a free scholarship clearinghouse for Washington students seeking college scholarships.
Information on College Bound Scholarships can be found online, or you can call 360-992-2584 with any questions.

No Deadline:
April 13
April 14
April 30
May 1
May 25
June 1
June 5
June 12
June 15
June 30
Clark College Foundation Scholarship
Application Deadline: April 14, 2023
Clark College Foundations offers hundreds of scholarships. Each year the foundation distributes more than $1 million in scholarships, awards and other financial support to more than 600 students. Online applications require applicants to sign up for an account with the SmarterSelect scholarship software program. Be sure to complete and submit applications by the deadline in order to be considered. Most applications require pdf files of transcripts and letters of recommendation to be uploaded.
Presidential Scholarship
Application Deadline: May 1, 2023, at 11:59 PM (Midnight)
Washington State University Vancouver is pleased to announce the WSU Community College Presidents' Award will be available for the 2022 fall semester. The full resident tuition award requires the nominee to register as a full-time undergraduate student and will be renewable for one additional year as long as the renewal criteria are met.
If you have questions about this scholarship or need additional information, please contact Sally Saeteurn, Financial Aid Counselor, at sally.saeteurn@wsu.edu or 360-546-9102

The Program for Continuing Education (PCE)
Application Deadline: Continuous
The Program for Continuing Education (PCE) was established in 1973 to provide need-based grants to women in the U.S. or Canada whose education has been interrupted and who find it necessary to return to school to support themselves and/or their families.
Current hours:
In Person:
Monday through Wednesday
9:00 a.m. - 4:00 p.m.
By Phone:
Monday through Friday
9:00 a.m. - 4:00 p.m.

Phone number: (360) 992-2582
Email: finaidschol@clark.edu