Sakura Festival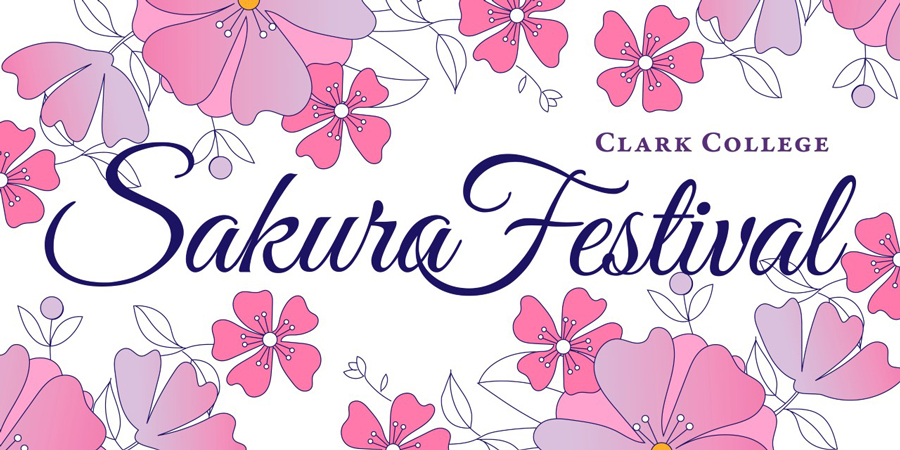 Join

Clark College, City of Vancouver, and Vancouver Rotary

v

irtually for the annual Sakura Festiva

l
on Thursday, April 15 from 3:00 – 5:00 p.m. (Pacific Standard Time US)
Ceremony to take place from 3:00 to 4:00 p.m.
Interactive breakout sessions from 4:00 to 5:00 p.m.
---
Thank you to all who attended our event this year!
Watch the Clark College Child and Family Studies students show off their Sakura inspired artwork as well as the artwork sent to Vancouver, Washington from it's sister city Joyo, Japan below. Music performed by the Clark College Treble Ensemble.
You can also watch https://youtu.be/1F6SYGFVza4.
---
Over twenty-five years ago, the City of Vancouver received a gift of friendship: 100 Shirofugen cherry trees. They were planted at Clark College, creating an enduring reminder of the bonds between our region and Japan. Over the years, those trees have grown and blossomed—as has that friendship, creating traditions like the establishment in 1995 of a sister-city relationship between Vancouver and Joyo, Japan, and our annual Sakura Festival, begun in 2006.
Learn and see more about the rich history of the Sakura Festival.