CELEBRATING WOMEN OF ACHIEVEMENT

On Monday, March 23, 2009, Clark College and YWCA Clark County honored – for the 25th year – women of achievement.
The 2009 honorees brought to 200 the number of women honored over the past 25 years at the annual Women of Achievement celebration. In addition, three new names were added to the list of Young Women of Achievement honorees.
The 2009 Women of Achievement honorees are:
In addition, three Young Women of Achievement were honored during the 2009 celebration. They are:

The Young Women of Achievement honorees each received a $1,500 scholarship. Cole received a scholarship from First Independent Bank. Nicholson received the Donna Roberge-Nozel Scholarship. Ortiz received the Violet Richardson Scholarship from Soroptimist International of Vancouver.
The 2009 celebration, honoring women who have made lasting and far-reaching contributions throughout Southwest Washington and beyond, was held at the Hilton Vancouver Washington.
KGW-TV anchor Laural Porter served as emcee for the 2009 Women of Achievement celebration, which was co-sponsored by Clark College and YWCA Clark County.
Additional information about the Women of Achievement celebration is available at www.clark.edu/woa and www.ywcaclarkcounty.org.
About the Women of Achievement celebration
Celebrating women's lives -- filled with courage, strength and determination -- is valuable for us all. This belief was the motivation for the Women of Achievement Celebration, which was founded in 1985 by Pat Watne, director of Women's Programs at Clark College.
Watne organized a photography exhibit to commemorate National Women's History Month and International Women's Day in March. It recognized and honored eight local women for their outstanding community contributions.
During the first few years, women were honored at a small tea held on the Clark College campus. In 1991, YWCA Clark County joined with Clark College in sponsoring the Women of Achievement Celebration.
Over the years, it has evolved into a luncheon that is Southwest Washington's largest event honoring women.
About Laural Porter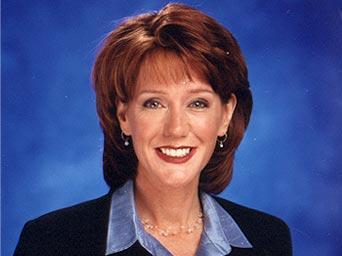 Laural Porter can be seen weeknights anchoring KGW Northwest NewsChannel 8 @ 6:30 with Tracy Barry and NewsChannel 8 @ 11 with Joe Donlon, and at 10:00 on Newschannel 8 on Portland's CW. She is also the host of a new current affairs program, "Straight Talk," airing on Saturday nights at 7 p.m.

Laural Porter is a five-time Northwest Regional Emmy award winner. She was recognized in 2008 for her story on extreme mountain biking and how it's transforming the tiny timber town of Falls City, Ore. into a mountain biking mecca.
In 2007, she won an Emmy for feature reporting for her inspiring story on Oregon soldier Christian Bagge, who lost both legs in Iraq. Through hard work and determination, Bagge learned how to use special prosthetic limbs and, six months after his injuries, he ran around the White House lawn with President Bush.
She also won three Emmys for her exclusive story "Where's Molly?" which chronicled Jeff Daly's search for his sister, Molly, who had been sent away 50 years ago to the Oregon Institution for the Feeble Minded. Daly's search also led to a new Oregon law helping others to reunite with long-lost family members.

Laural Porter received her bachelor of science degree in communication from the University of California at Santa Barbara (UCSB). She was also named "Outstanding Graduate" by the UCSB communication department.