Nursing
About
Clark's nursing program is located at Clark College at Washington State University Vancouver.
Nursing Information Session
View an online info session to learn about the program and entry requirements.
Read the Nursing Advising Guide for answers to your questions about the nursing program at Clark.
Application Deadlines
All applications must be postmarked by:
April 1 for possible selection to Fall class.
July 1 for possible selection to Winter class.
November 1 for possible selection into Spring class.
Selection Notification
June 11 for Fall class
TBA for Winter class
TBA for Spring class
Program Maps
Request Information
Contact
Welcome Center
360-992-2078
The Clark College nursing program is currently revising the admissions criteria for entry into the RN program. We anticipate the new criteria to be implemented by the Spring 2024 application deadline. More information will be available in Fall 2023.
Thank you for your patience as we move to a more holistic approach to admissions. Current Clark College students can connect with their assigned advisor for support.
Please Note:
Vaccination against COVID-19 is required of all Nursing students.
We are not able to provide clinical placement options for unvaccinated students; thus no vaccination exemptions are allowed.
Nursing Work Environment
The registered nurse (RN) is a licensed health care professional with a dynamic and essential role on the health care team. RNs practice in a variety of settings; hospitals, clinics, emergency centers, long-term care, rehabilitation facilities, schools, correctional facilities and home health care agencies. Registered nurses care for patients throughout the lifespan, from birth through the end of life.
The practice of nursing is "the protection, promotion, and optimization of health and abilities, prevention of illness and injury, facilitation of healing, alleviation of suffering through the diagnosis and treatment of human response, and advocacy in the care of individuals, families, groups, communities, and populations. (American Nurses Association, 2017)
Critical-thinking and decision-making ability, as well as a life-long commitment to learning, are important assets in this demanding but rewarding profession.
Vision and Mission
Vision
The vision of the Clark College Nursing Program is to transform students into nursing professionals who are inspired as lifelong learners and contribute to the health and well-being of diverse communities.
Mission
The Clark College Nursing Program promotes high quality learning through a holistic, evidenced based and culturally aware curriculum, using guided pathways to achieve excellence in nursing education.
State-of-the-art laboratories are used for teaching nursing students, including a simulation lab for creating life-like clinical situations for student assessment and response.
Accreditation
The Associate Degree Nursing Program at Clark College at the Washington State University campus located in Vancouver, Washington is accredited by:
The most recent accreditation decision made by the ACEN Board of Commissioners for the Clark College Associate Degree Nursing Program is Continuing Accreditation.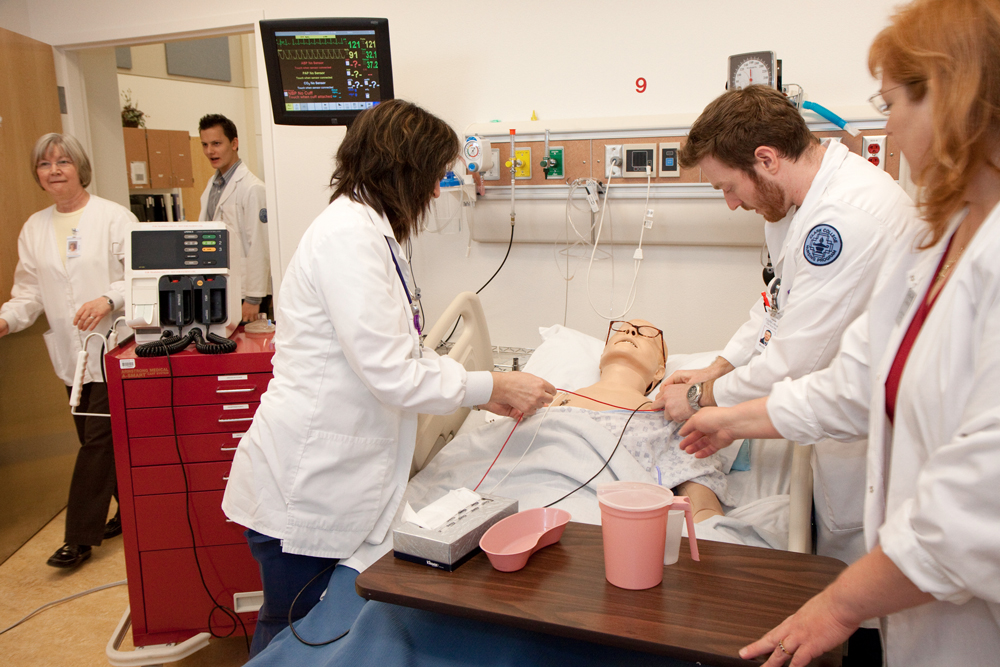 Career Opportunities