International Education Week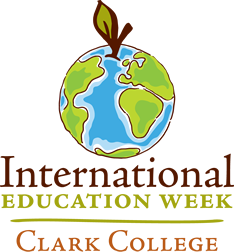 International Education Week 2016
SAVE THE DATES!
Monday, November 14 - Friday, November 18, 2016
From November 14-18, 2016, Clark College will host International Education Week. International Education Week (IEW) is a joint initiative of the U.S. Departments of State and Education to highlight the importance of international education and cultural exchange.

Clark College will host a range of events this week including films, speakers, international cuisines and music. All events are free and open to the public - please help us encourage students to attend.
For Questions contact International Programs, GHL 215, 360-992-2390 or international@clark.edu