BAS in Applied Management
About
The Bachelor of Applied Science in Applied Management (BASAM) is a two-year, career-oriented degree that combines technical, academic, and professional management courses.
This 90-credit program is designed for students who have completed either a workforce, professional, or technical education program and received an Associate in Applied Science (AAS) or Associate in Applied Technology (AAT) degree.
Priority Deadline:
May 1, 2019
Degrees and Certificates
Request Information
Contact
Advising Services
360-992-2345
×
Information Request Form
---
In order to provide you with the best information possible, please fill out the entire form. Additional Information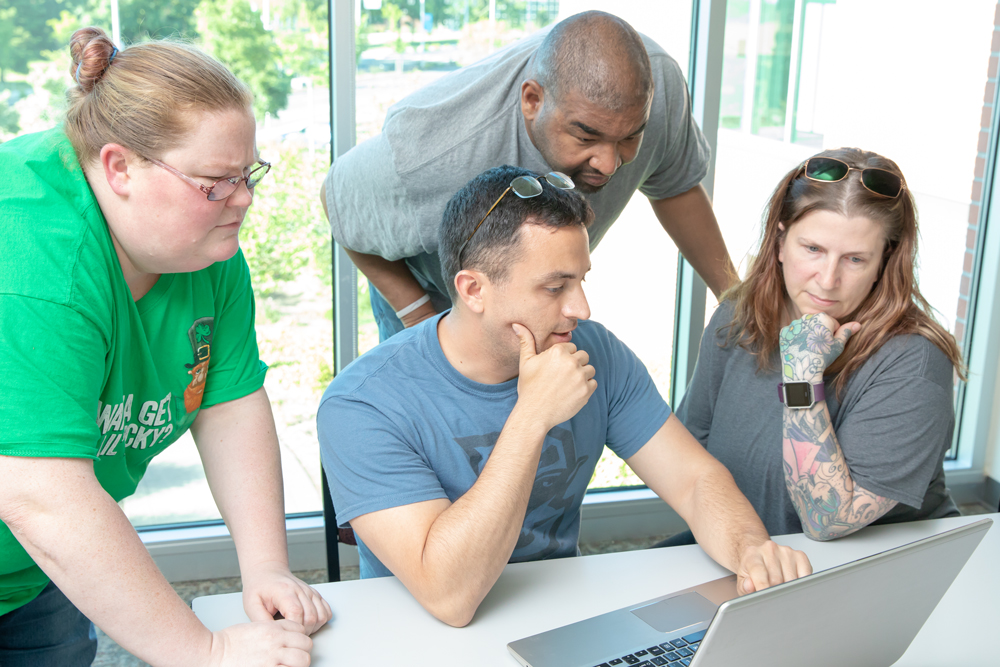 Upcoming Information Sessions
If you would like to learn more about this program, please attend one of our upcoming information sessions, or contact our Program Director at 360-992-2178, to schedule an appointment.
All sessions are in the Penguin Union Building (PUB), Room 258C.
Thursday, January 31 - 6:00pm
Tuesday, February 12 - 12:00pm
Thursday, February 21 - 6:00pm
Tuesday, March 12 - 12:00pm
All sessions are held on the Clark College main campus.
Google Driving Directions
Explore scholarship opportunities for the BASAM program.
---
Management Skills that Meet Industry Demands
The BASAM program prepares technically skilled graduates to enter their respective career fields with a bachelor's degree that provides the managerial knowledge and expertise to meet industry demand.
Sample courses include:
Foundations of Management
Social Media in Business
Organizational Communication
Organizational Behavior
Business Principles
Accounting Principles for Managers
---
Accreditation
Clark College is accredited to offer the Bachelor of Applied Science in Applied Management degree by the Northwest Commission on Colleges and Universities (NWCCU), an institutional accrediting body recognize by the Council for Higher Education and the U.S. Department of Education.