Columbia Tech Center
About
Why take a class at CTC?
Clark College at Columbia Tech Center (CTC) expands the college's ability to increase access to education–giving students greater choices in class offerings, degrees and certificates, professional training and personal growth. It also extends Clark College's reach in eastern Clark County–including Camas and Washougal–and beyond into Skamania and Klickitat counties (both part of Clark College's service district).

From the Evergreen High School student who takes a college class, to the corporate executive taking a professional training seminar, to the new retiree who has always wanted–and now has time–to learn to paint, Clark College at Columbia Tech Center is the place to find them all.
Clark College Columbia Tech Center
18700 SE Mill Plain Blvd.
Vancouver, WA

Directions to CTC (Google Maps)


Contact
Student Services Office
360-992-6100
Hours
Monday - Wednesday
8:00 a.m - 3:00 p.m
Monday - Wednesday Lab Hours
8:00 a.m - 5:00 p.m
Thursday (through November 8, 2019):
8:00 a.m - 11:00 a.m
Thursday Lab Hours:
8:00 a.m - 1:00 p.m
Friday (through November 8, 2019)
Closed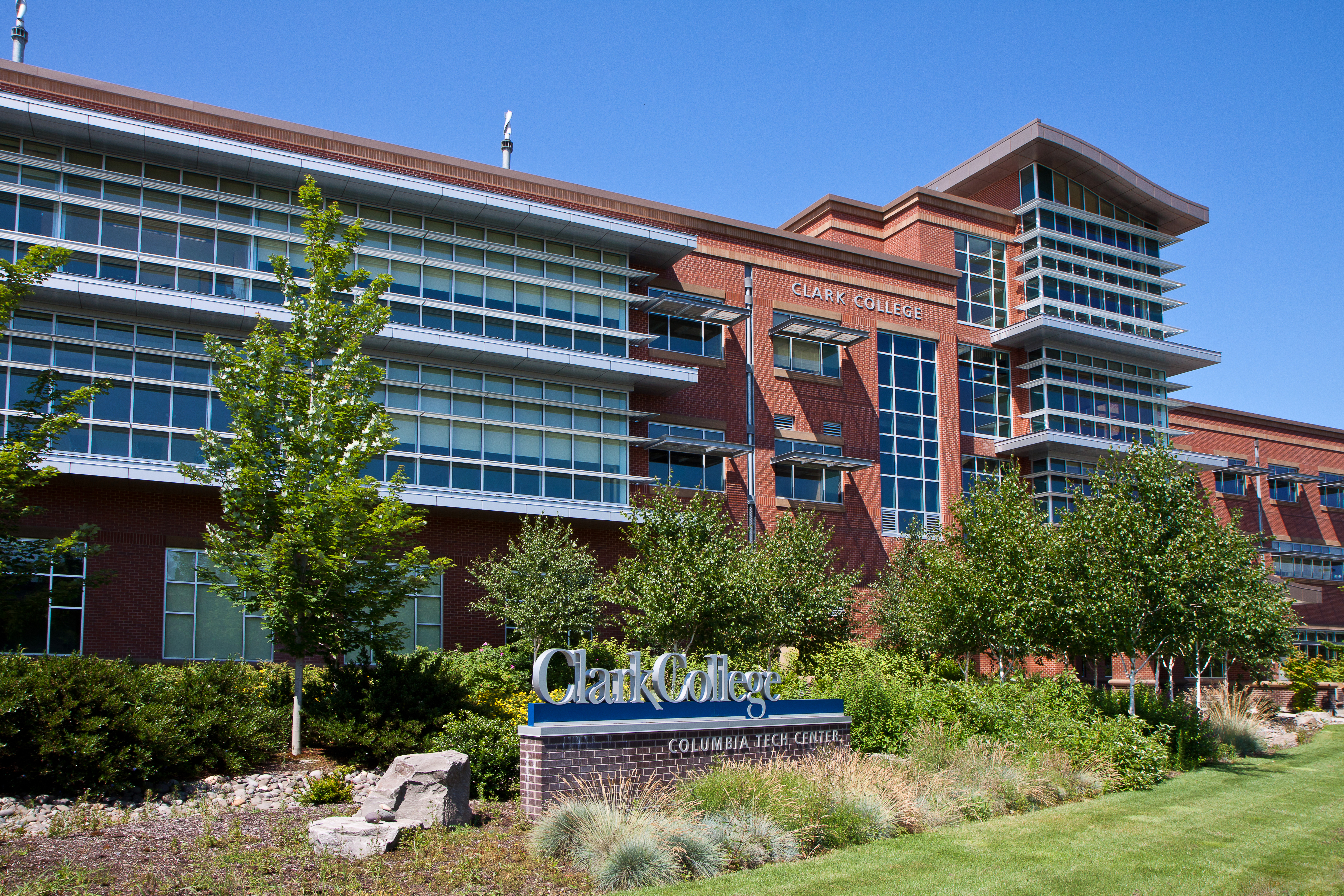 Temporary Hours!
We are making improvements to student services that necessitate a temporary change in the hours we are available.
Please see the Assessment page for temporary service and lab hours through November 11.
CTC Student Services
Student Services at CTC offers assistance with the following areas.
*Photo ID is required to assist any student account information
Admissions
Process Admission application
Accept $25 Admission application fee (credit card ONLY)
Orientation sign up for students new to Clark College
Provide enrollment steps to Clark College
Schedule placement testing for ALEKS Math or English "Readiness Assessment"
Assist Running Start students with applying and qualifying for the Running Start program
Residency forms and documentation may be submitted at Student Services
Registration
Add, drop or withdraw from classes
Late Registration processing
Major Declaration processing
Accept Repeat Class forms
Update Student Information (name, address, phone, etc.)
Retrieve Student ID or Global PIN numbers
Graduation Applications may be submitted at the Student Services office
Assessment
Testing Services are offered on a limited basis at the Student Services office at CTC. Walk-in testing Monday through Thursday 8:00a.m.-3:00p.m. and Friday 8:00a.m.-10:00a.m. We will not offer placement or other testing services on Thursday afternoons or Fridays through November 8th, 2019. Please call for availability at 360-992-6100.
Contact Student Services atCTC to sign up for:

English "Readiness Assessment"
ALEKS Math Placement Test

Re-testing (accept credit card ONLY)
Running Start
Running Start students may submit proof of eligibility to the Student Services Office at CTC.
Enrollment Services assistance
Enrollment Verification Forms processed (required every quarter)
Drop Box for completed forms located outside of Student Services office
Proctoring Services
Proctoring services for students taking distance learning courses from other colleges or organizations are available at the Student Services Office at the Clark College Columbia Tech Center campus (CTC).
For Distant Proctoring Services, please visit the Proctoring Services webpage.
Tuition payments can be made online or over the phone to the Cashier's Office at 360-992-2177. STEPP Enrollment Forms may be submitted at the CTC Student Services office.
There are no Advisors or Financial Aid staff at CTC at this time. Call the Advising Office at 360-992-2345 for more information. Call the Financial Aid Office at 360-992-2153 for more information.
Classes, certificates and degrees
Clark College at Columbia Tech Center offers a wide range of educational opportunities for students:
Earn an associate of arts transfer degree.
Earn a short certificate or a two-year degree to prepare for employment in business or administrative support professions.
Take college classes that also fulfill high school graduation requirements for Running Start students.
Learn more about classes offered at Clark College at Columbia Tech Center.

Frequently asked questions about Clark College at Columbia Tech Center.