POWWOW: A Celebration of Indigenous Cultures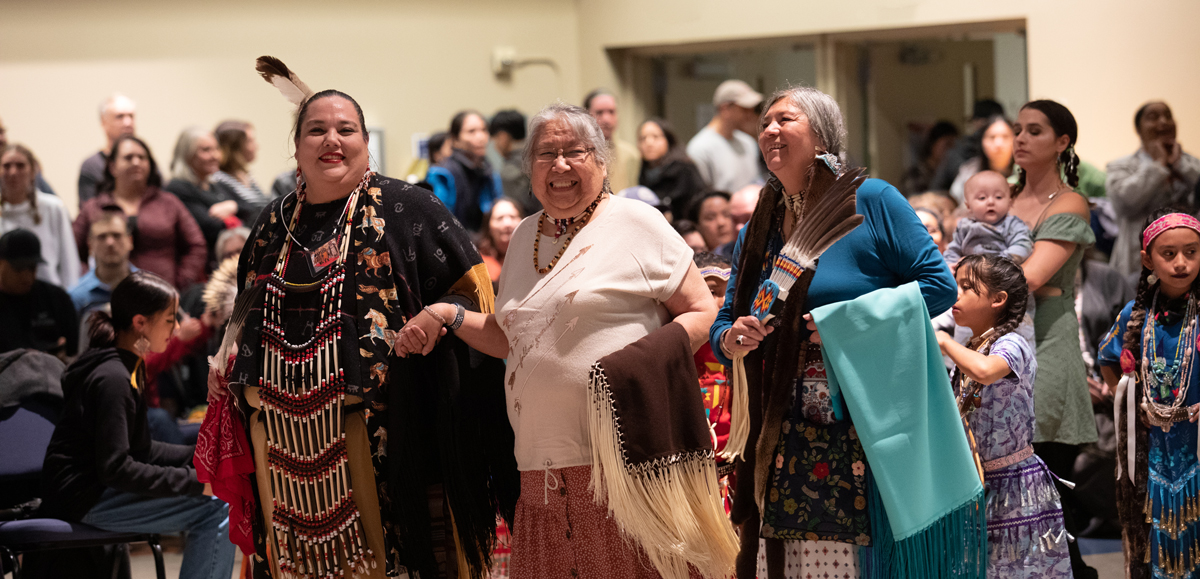 Please join us November 3, 2023 in the Gaiser Student Center, Clark College Main Campus
Information tables and vendors selling Native arts and crafts will be set up through the event.
Vendors please contact Duana Johnson: 360-210-2417 or divadu.dn.dj@gmail.com.
This event is free and open to the community.
Stage space is limited, drummers by invitation only. All dancers welcome!
Head Staff: TBA
5:00 pm Welcome and Blessing
5:15 pm Fry Bread by Bow and Arrow, Vendors open
5:45 pm Greetings from our dignitaries
6:00 pm Grand Entry
6:45 pm DreamCatcher Scholarship Presentation and blanket dance
9:45 pm Color Guard Closing
Thank you to Community Foundation of Southwest Washington for your support.
History of the event
Since 2009, Clark College has celebrated Indigenous cultures during the first weekend of November (Native American Heritage Month) with a POWWOW that includes music, dance, food, vendors, honoring of veterans, and the announcement of the Dreamcatcher Scholarship honoring our vision of Educating for the Seventh Generation.
View photos from past POWWOWs here: 2014 | 2018 | 2022
View a Video about the event on our YouTube Channel.
Ways to Donate:
Donations accepted for the event through Clark College Foundation at give.clarkcollegefoundation.org and click on "give" and under designation, select other and enter "POWWOW"
Phone: 360-992-2301
Mail: Clark College Foundation
1933 Fort Vancouver Way
Vancouver WA, 98663-3598.
Contact mgolder@clark.edu with questions about this event.
If you need an accommodation due to a disability in order to fully participate in this event, please contact Clark College's Human Resources Office. Phone: 360-992-2105 Email: hr@clark.edu