Jazz Festival Information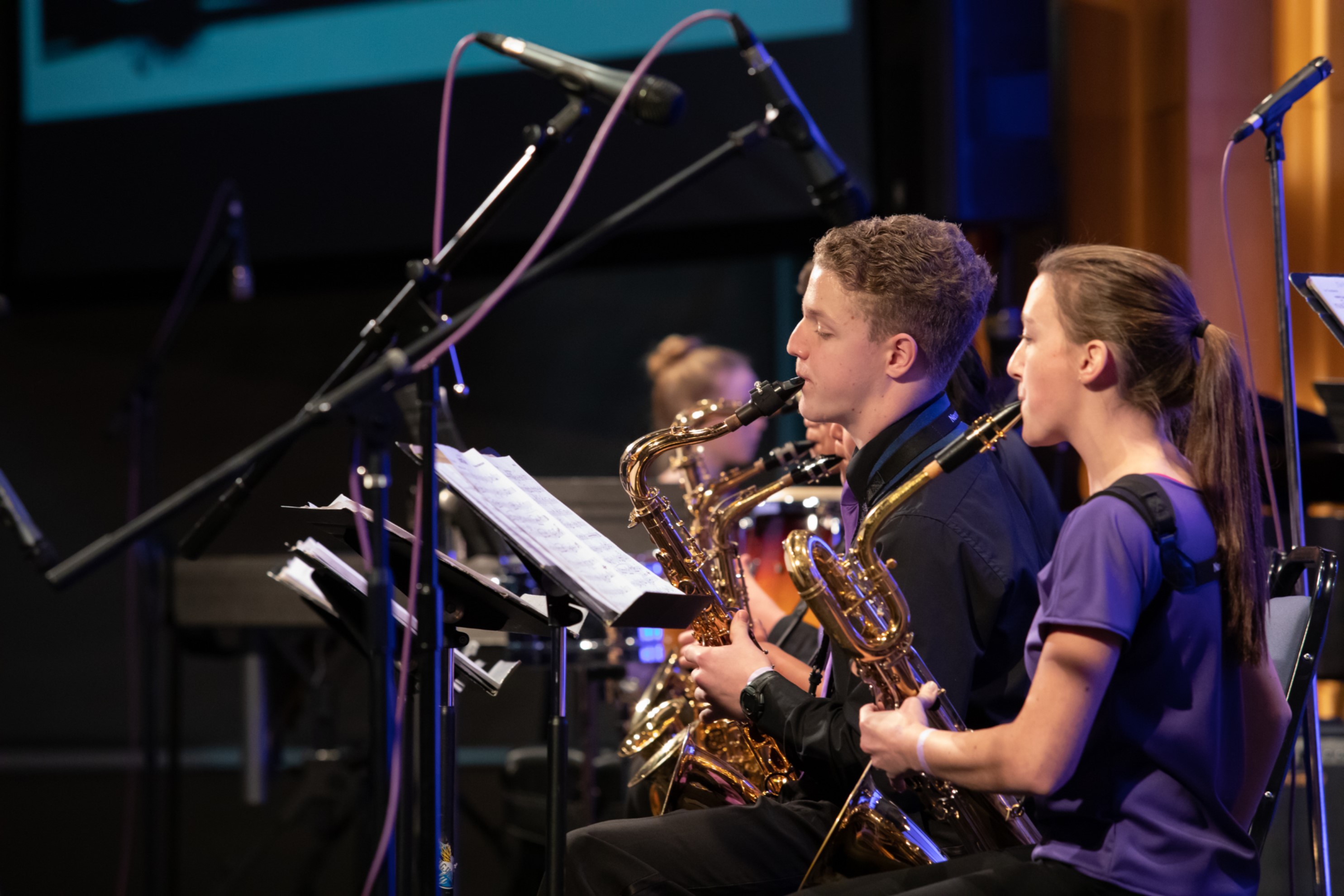 The Clark College Jazz Festival is held the last Thursday, Friday, and Saturday in January. Middle school jazz ensembles perform on Thursday, A-AA jazz ensembles perform on Friday, and AAA-AAAA jazz ensembles perform on Saturday.
Please note that middle schools now have separate rules and regulations. Criteria for the divisions are outlined in the updated middle school rules and regulations. If you have any questions, please contact Festival Director, Dr. Doug Harris, at 360-992-2188 or daharris@clark.edu.
Check the Festival Schedule for the daily start and finish times as well as the evening finals times. All participant bands receive a 20 minute individual clinic following their performance. The Clark College Jazz Ensemble performs at 5:00 p.m. on Thursday, at noon and 8:30 p.m. on Friday, and at 12:20 p.m. on Saturday. The previous year's Sweepstakes Band holds the spotlight on Saturday evening at 9:00 p.m. General admission to the festival is $5 per day. Clark College students and children under 12 accompanied by an adult will be admitted free of charge.

Clark College is located at 1933 Fort Vancouver Way, Vancouver. Gaiser Hall is located on the northwest corner of the main campus on Fort Vancouver Way, between McLoughlin Blvd. and Fourth Plain Blvd. General admission should enter through the North entrance by the Book Store or the South entrance and participating bands should enter through the West entrance of Gaiser Hall. For additional information, please contact:
Festival Coordinator, Shelly Williams
(360) 992-2662
email: sjwilliams@clark.edu