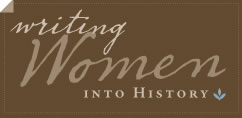 On Friday, March 19, 2010, Clark College and YWCA Clark County wrote women into history as they hosted the annual Women of Achievement celebration.
The 2010 honorees brought to 208 the number of women honored since the event began in 1985. In addition, three new names were added to the list of Young Women of Achievement honorees.
The 2010 Women of Achievement honorees are:
In addition, three Young Women of Achievement were honored during the 2010 celebration. They are:

The Young Women of Achievement honorees each received a $1,500 scholarship. Nadia Mousleh received the Violet Richardson Scholarship from Soroptimist International of Vancouver. Holly Vogel received a scholarship from First Independent Bank. Jing Xue received the Donna Roberge-Nozel Scholarship.
The 2010 celebration, honoring women who have made lasting and far-reaching contributions throughout Southwest Washington and beyond, was held at the Hilton Vancouver Washington. KOIN-TV news anchor Kelley Day served as emcee.
Additional information about the Women of Achievement celebration is available at www.clark.edu/woa and www.ywcaclarkcounty.org
View
CVTV's coverage of the 2010 Women of Achievement celebration.
About the Women of Achievement celebration
Celebrating women's lives -- filled with courage, strength and determination -- is valuable for us all. This belief was the motivation for the Women of Achievement Celebration, which was founded in 1985 by Pat Watne, director of women's programs at Clark College.
Watne organized a photography exhibit to commemorate National Women's History Month and International Women's Day in March. It recognized and honored eight local women for their outstanding community contributions.
During the first few years, women were honored at a small tea held on the Clark College campus. In 1991, YWCA Clark County joined with Clark College in sponsoring the Women of Achievement Celebration.
Over the years, it has evolved into a luncheon that is Southwest Washington's largest event honoring women.
About Clark College
Clark College is the second largest community and technical college in the state of Washington. Offering more than 100 programs, Clark College provides opportunities for students to earn two-year transfer degrees, advance their careers through technical training leading to certificates, and learn skills through adult basic education classes. Founded in 1933, Clark College received its first accreditation in 1937 and has been accredited by the Northwest Commission on Colleges and Universities since 1948.
Clark's main campus is located on 101 acres in Vancouver's historic Central Park just east of the Interstate 5 freeway and north of the Columbia River and Fort Vancouver Historic Reserve. Classes are also offered at Clark College at Columbia Tech Center in eastern Clark County; Clark College at Town Plaza, located two miles east of the main campus; and Clark College at Washington State University Vancouver in Salmon Creek.
About YWCA Clark County
YWCA Clark County's mission is to eliminate racism, empower women, and promote peace, justice, freedom and dignity for all. YWCA Clark County serves more than 10,000 people each year who are victims of domestic violence, homelessness,
sexual assault, child abuse and neglect, and oppression, as well as youth in foster care and incarcerated women.

Our seven programs provide the tools and support to build self-esteem, foster positive life choices, and change lives. The YWCA celebrates diversity, respects differences, and recognizes the dignity of each individual. We cooperate as a team to achieve a shared vision, believe and live our mission, are authentic in our word and deed, value and honor individual ideas, contributions, and opinions, and serve as leaders in providing quality and innovative service in a caring, compassionate environment.