Growing Our Future: 2019 Food Summit

Clark College is seeking to inform decisions around a potential Ecology and Agronomy program and how its STEM and its Professional and Technical Education programs can provide the training needed for a vibrant local food ecosystem. With support from the Food System Council, the summit has been designed to include a variety of learning opportunities, from the science of food to production and nutrition.
Friday, February 22, 2019
8:00 a.m. to 5:00 p.m.
Clark College Columbia Tech Center | 18700 SE Mill Plain Blvd. Vancouver, WA
---
Event Schedule
8:00 a.m.
Welcome
Dr. Sachi Horback, Vice President of Instruction, Clark College
8:10 a.m.
2nd Bi-Annual Food Summit Introduction
Guest MC Russell Br­ent, Owner, Mill Creek Pub, Battle Ground
8:15 a.m.
Keynote
Jeff Swanson, Consultant, "Asteroids, Strangelets, and Other Disruptors: Local Food from a Systems Perspective".
How systems thinking and complexity theory can inform our view of local food systems, motivating thoughtful and productive system intervention.
9:15 a.m.
"Food Talks": Challenging Thinking For Challenging Times
Strategic Actions for Building a Robust Food System - Chris Eberle, WSDA
Farming in the Future - Dr. Erin Anders, Walla Walla Community College
Moving the Right Policy Levers at the Right Time - Gordy Euler, Retired, Community Planning, Clark County
10:15 a.m.
Morning Breakout Sessions
Climate Science
A

ctionable steps that will make a difference for future farming and agriculture.

Will technology save us?
Dr.

Erin Anders, PhD. Sustainable Agriculture Systems, Walla Walla Community College
Advocacy Training
A

dvocacy is for YOU! Learn what advocacy looks like and strategies for getting traction. Finding your passion, voice and allies.
S

ue Marshall, Friends of Clark County




Linda Garcia, Washington Environmental Council
Second Mile Infrastructure
L

earn about that second mile in our region: what it is and where it is in Clark County
C

hris Iberle, Washington State Dept of Agriculture
Food Insecurity in Clark County


E

mily Kaleel, Clark County Food Bank

Kim Harless, Slow Food SW Washington
11:30 a.m.
The Locavore Lunch & Product Showcase
Provided by Clark College Cuisine and Professional Baking programs, the delicious winter soup, fresh salad and freshly baked breads will have you feeling ready to tackle some great networking. Visit 15 local farm and food producers, and advocacy organizations.
1:00 p.m.
Afternoon Breakout Sessions
There's A Place For Us
L

ocal food is critical to sense of place and identity. Learn about this aspect of economic development in our region.
Panel:

Brittany Bagent, Columbia River

Jonathon Eder, Port of Vancouver

Erin Erdman, City of Battle Ground
Regenerative AG & the Basics of Dirt


Clark faculty showcase the work they are doing with students, incorporating hands on science, agriculture and environment.
K

athleen Perillo, Faculty, Clark College STEM

E

rin Harwood, Faculty, Clark College STEM
Fermented Foods & Probiotics
F

ermented foods are ideal for small businesses as well as the home table. Tips, techniques, samples and recipes.
T

racy Reilly Kelly, Program Manager, Clark College Continuing Education
Growing Grapes in Clark County


Learn the techniques of grape production and vineyard development, whether they be wine, table or juice grapes.
Roger Rezabek, Co-Owner Rezabek Vineyards and Daybreak Cellars Wines
2:00 p.m.

3:30 to 5:00 p.m.
Afternoon Main Session: Incubation, Innovation and the Business of Food
Panel: Bill Rutledge, SCORE; Dr. Qingyue Ling, Food Innovation Center/OSU; Karla Van Schoiack, Owner of That's Good Garlic!; Brigette Barshaw, Clark County Public Health. Moderator: Cathy Sherick, Clark College
The business of food is tough, there are regulations, structures and systems to work in and around. Let's learn about the opportunities and challenges to food business innovation in Clark County.

Networking and Asset Mapping
Special thanks to our partners: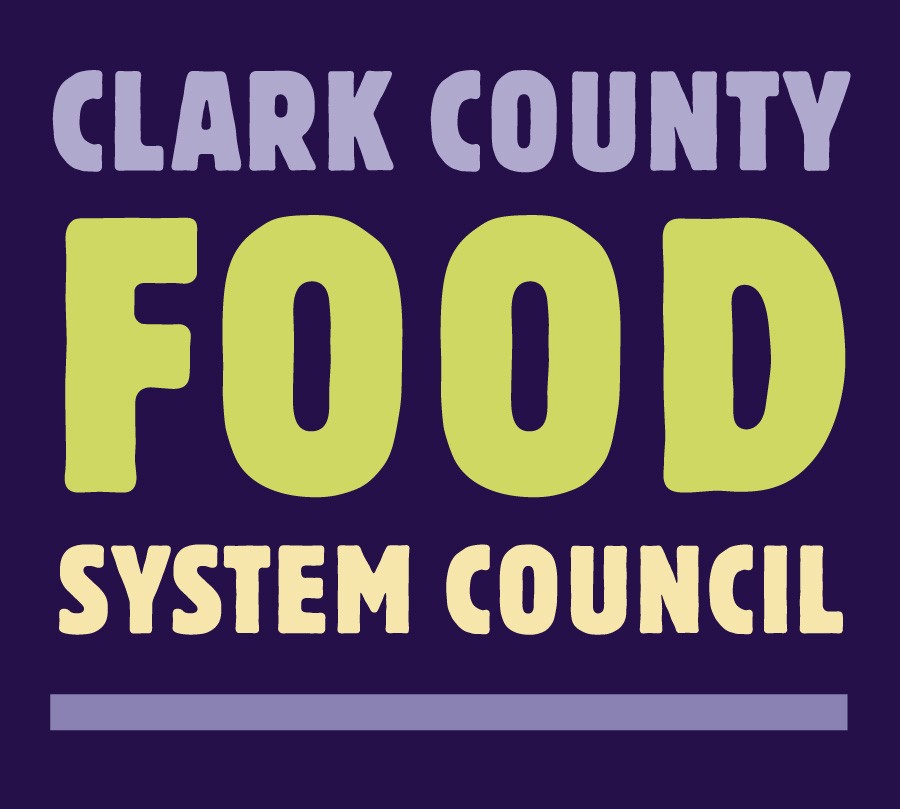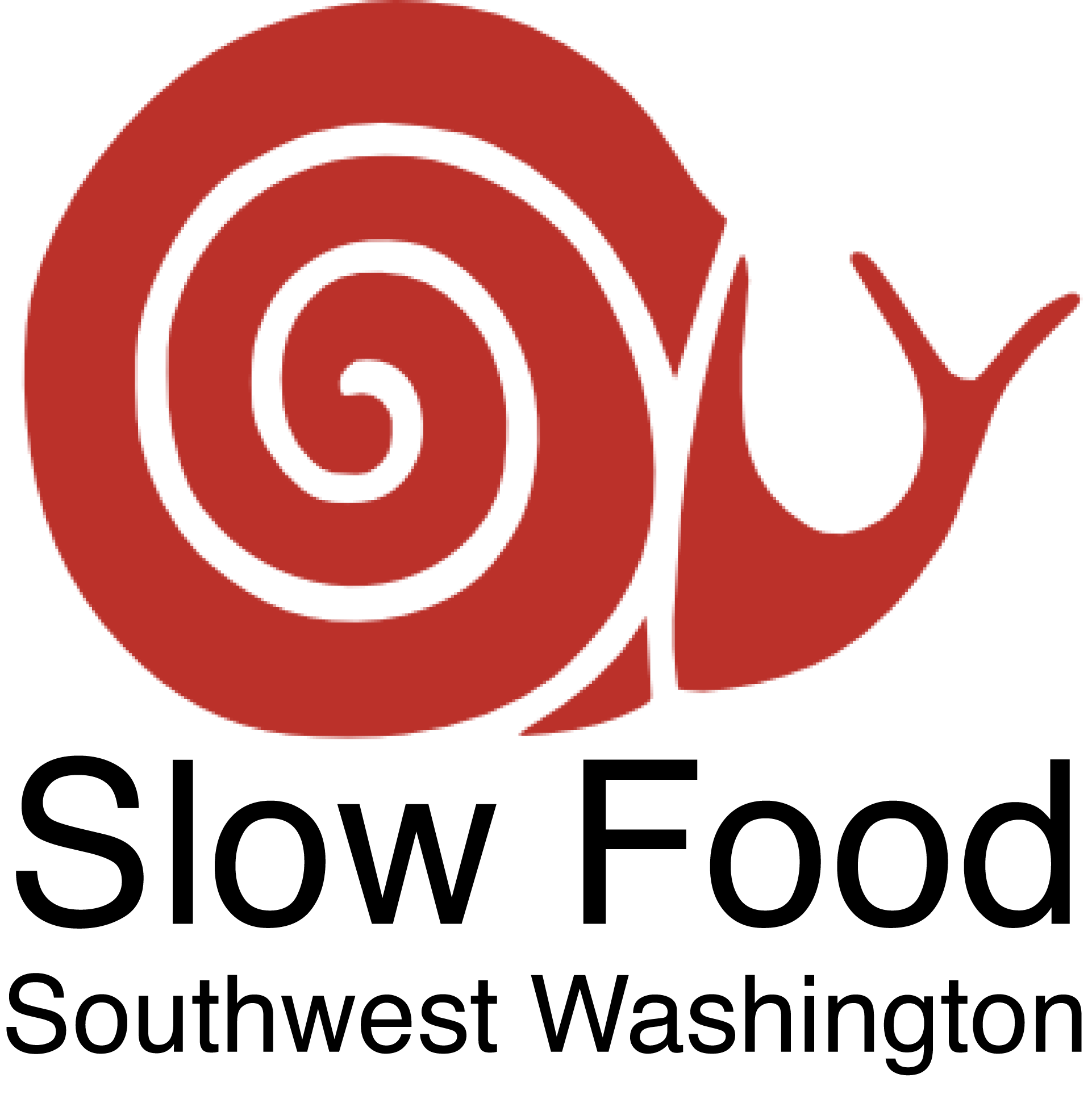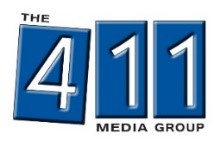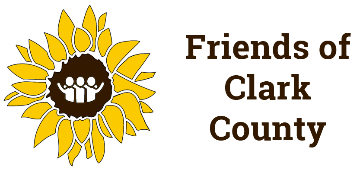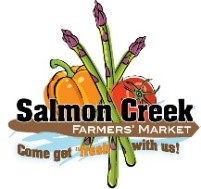 This event was developed under a grant from the Department of Education (Carl D. Perkins Act). However, the contents do not necessarily represent the policy of the Department of Education. (EDGAR 75.620)