Columbia Writers Series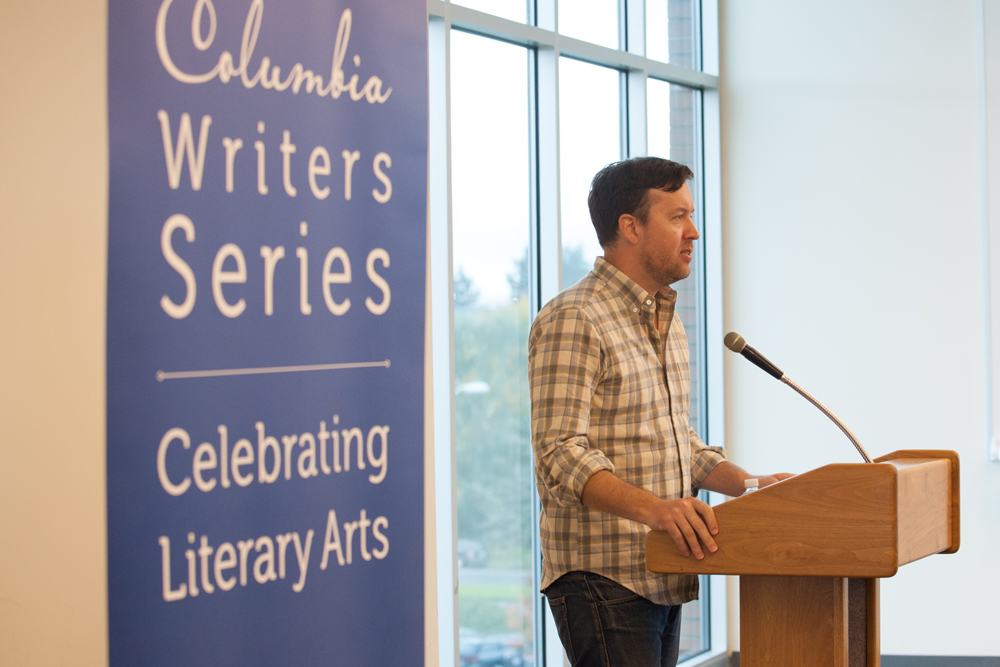 Our Current Season | Past Speakers | English Department
The Columbia Writers Series has been a part of Clark College since 1988, bringing local, national and international authors to the college throughout the year. English professor Jim Finley was the third director of the program, following colleagues Donald Erskine and Gerard Smith. In 2014, English professor Alexis Nelson joined Finley as co-director.
"The Columbia Writers Series is designed to bring writers–whether they are fiction or nonfiction writers, poets, playwrights, or screenwriters–to the college," said Finley. "We not only bring diverse voices to campus, but we recognize the work of Clark's own faculty authors as well."

"Having a strong writers' series enriches the life of any college," said Finley. "Part of the mission of any college is to provide a culture where literature and the arts have a place in our lives–and to recognize that it's not just ornamentation, but that people make their living doing this work."

Writers who have visited Clark College through the series include Ursula Le Guin, Donald Justice, Sherman Alexie, Marvin Bell, William Stafford, Jamaica Kincaid, Gerald Stern, Carolyn Forchè, Natalie Diaz, Karen Russell, Jess Walter, Dana Spiotta, Mitchell Jackson, and many others.