Staff Teaching & Learning Days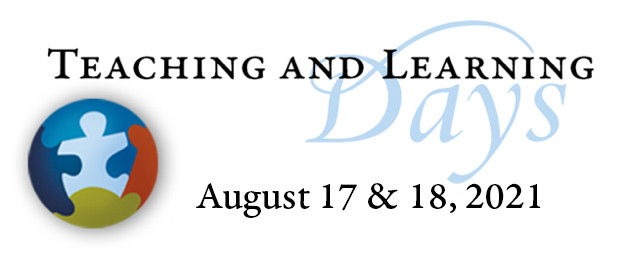 Save the date for the sixth annual Clark College Teaching and Learning Days Conference!
August 11 & 12, 2020
This two-day event provides training and professional development for Clark College classified, part-time, and administrative/exempt staff. Classes will remain in session, but all business offices will close to the public to allow all staff the chance to participate. Faculty are welcome to voluntarily participate as their schedule allows.
Schedule
Sessions will be held between 9:00 a.m. and 4:30 p.m. each day through Zoom.
A schedule overview is listed at the bottom of this page.
Conference Theme: Connect Your Dots
To say that our college is undergoing a difficult transformation would be an understatement. We are asked to do more with less, to persist, to continue adapting, and transforming. We are expected to innovate, to do our best, to pour our hearts into supporting our students. It is time to support each other, to connect with one another, pour into ourselves and our own growth and development. This, the sixth annual Teaching and Learning Days Conference, seeks to provide opportunities for you to connect with:
Self
Campus & Community
Knowledge & Skills
Cultural Competence & Social Justice
Location
With our campuses closed to most employees Teaching & Learning Days will be held this year, through Zoom. If you need more information about Zoom, here is a quick how to Join A Meeting video.