Enrollment Labs
We are currently enrolling for the Summer and Fall 2017 Terms!
As spring draws to an end, it's time to get ready for summer and fall classes at Clark College.
To help you get started, we are hosting a series of Enrollment Labs to register you for classes, apply for financial aid, get technology support, and more. These sessions are a great time to get one-on-one assistance and ask questions from experts from across the college. You'll also get to connect with fellow students.
All Enrollment Labs will be held in Career Center (PUB 002). You can arrive at any time during the hours listed, but we recommend coming early to allow yourself enough time to finish registering and complete other steps.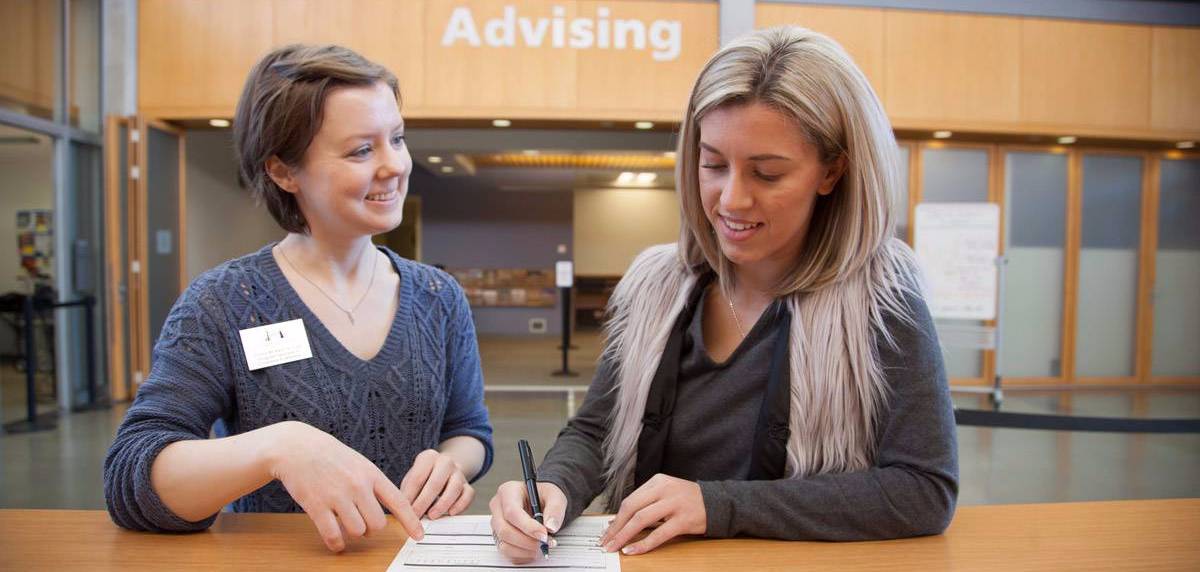 ---
Enrollment Lab Schedule
Tuesday, June 13, 3 p.m. – 7 p.m.
Thursday, June 15, 9 a.m. – 1 p.m.
Tuesday, June 27, 3 p.m.

–

7 p.m.
Thursday, June 29, 9 a.m.

–

1 p.m.
Thursday, July 6, 9 a.m. – 1 p.m.
Anyone needing accommodation due to a disability in order to fully participate in this event should contact Clark College's Disability Support Services Office at (360) 992-2314 or (360) 991-0901 (VP), or visit Penguin Union Building, Room 013.
Not sure which classes to take? No problem.
You can meet with one of our Academic Advisors or Career Services experts to help you identify the right courses for you. If this is your first quarter at Clark, consider one of our First Quarter Learning Communities. These learning communities are a set of two or three courses taken during your first quarter to help you get started on the right foot at Clark and be set up for success.
Placement Information
A variety of options are now available for English and Mathematics course placement in addition to the COMPASS test. If you graduated from high school, earned a GED within the past five years, or attended another college, placement may be able to be determined by providing a copy of your transcript.
For more information or questions about the Enrollment Labs, please contact our Welcome Center at start@clark.edu or 360-992-2079.
Directions and Parking
We recommened parking in one of the following lots for easiest access to the Penguin Union Building:
Green 1 or 2
Yellow 1 0r 2
Red 3
Please avoid metered spots and spots marked F/S. All other campus parking is free and available.
For driving directions and campus maps, visit our Maps and Directions page.