myCLARK for Students

Student Open Labs In Person- Canceled
Remote student labs with Zoom a web bases video conferencing tool.
Students:
Remember to update your contact information, if it has changed, on the Profile tile on your ctcLink Homepage.
Please Note:
When registering for a class with a lab and lecture component add both sections to your shopping cart first. From your shopping cart select both classes then enroll.
The term defaults to the current term, so you must choose the term you are registering for.
When students update their address through ctcLink, they may end up with two active addresses which will cause issues for students needing their financial aid processed. Students can contact Registration to get this fixed.
The system isn't recognizing all prerequisite courses—if you run into this situation, please contact Registration.
If you need assistance:
Registration
Please email registration@clark.edu.
Academic Advising
Please email is advising@clark.edu
ctcLink
Please email ctclink@clark.edu
Clark College Account
Please reach out to the TechHub
Resources:
How to use assistive technology with myClark ctcLink.
Activate your ctcLink Account – New and Returning Students
Viewing Your Schedule of Classes
Student File Upload Instructions
You can pay online or sign-up for the payment plan
ctcLink Student Training Videos
Student Message Center, Tasks, Financial Account, Profile
Here is the link to Clark College's student page http://www.clark.edu/current/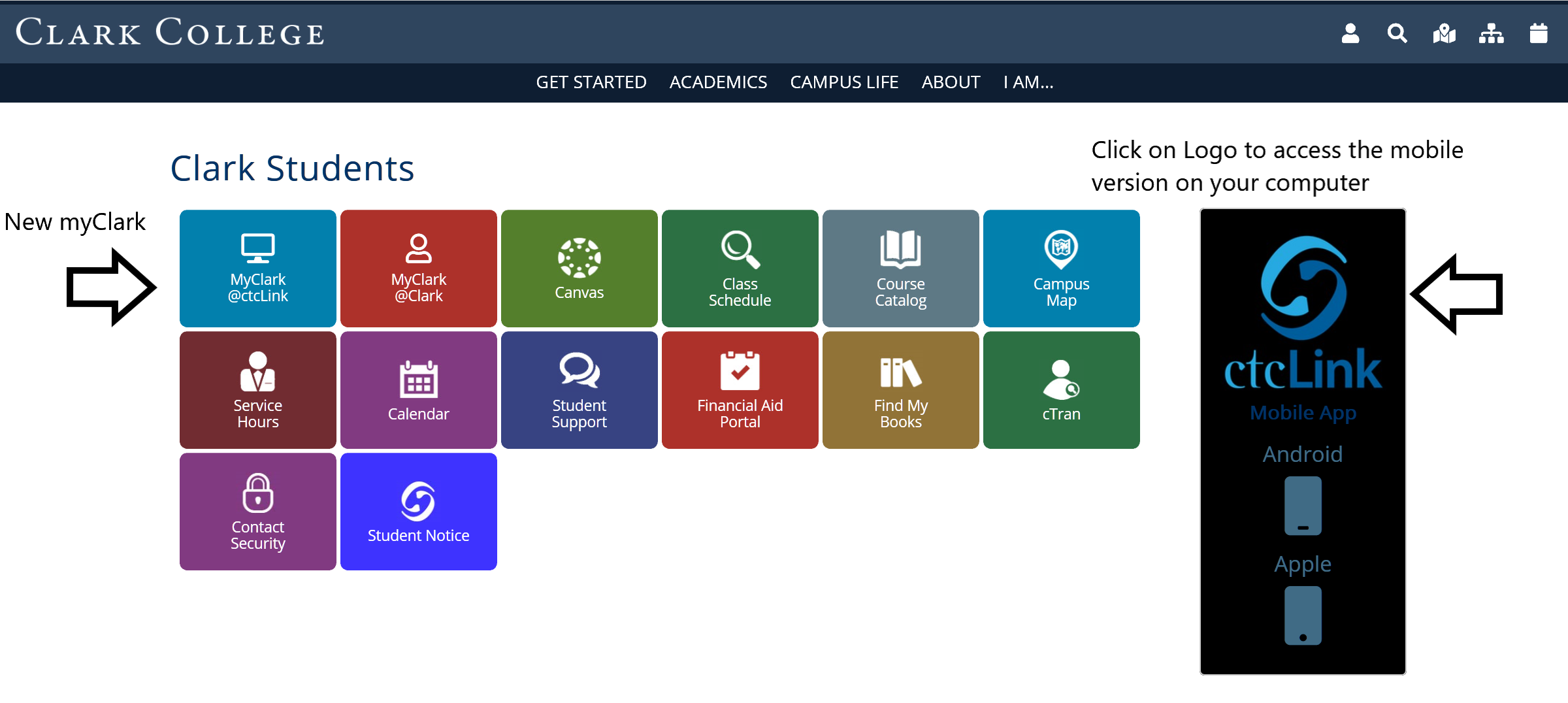 ctcLink Student Training Videos
Student Message Center, Tasks, Financial Account, Profile