Resource Coaches
Meet Clark College's Resource Coaches who are available to help students continue to be successful throughout their educational journey. Each coach is available to provide one-on-one support for students to address their individual needs.
Fiona, Transitional Studies Coach
Fiona Hays works with students in the Transitional Studies Program, which includes ESL students, GED prep students, and students who are taking CAP classes to earn their High School diploma. As a Success Coach, Fiona meets with students to identify barriers to success, brainstorm possible solutions, and make a plan to move forward. "Barriers" can be academic—like learning how to take notes in class or using classroom technology—or they can be more personal, like dealing with low motivation or developing good time management habits. Fiona enjoys getting to know students on a personal level and truly believes that all students can be successful with the right support, strategies, and habits!
Contact: fhays@clark.edu
T Building, room 201, Mon-Fri 8 a.m. – 4:30 p.m.
Sara, Student Success Coach
Sara Meredith serves as Student Success Coach and can work with any Clark College student. She facilitates Academic Achievement Workshops and meets with students individually to help them identify academic and personal challenges that affect school, discover strengths-based solutions, and create a success plan. Sara can assist students with goal-setting, motivation, time management methods, strategies to cope with anxiety, and enhancing study skills such as note-taking, reading, awareness of learning styles, test-taking strategies, and more. Sara is a dedicated coach who believes that students can achieve their goals and dreams with the right supports.
Contact: smeredith@clark.edu
Gaiser Hall, room 137, Mon-Fri 8 a.m. – 4:30 p.m.
Angelica, Workforce Education Services Coach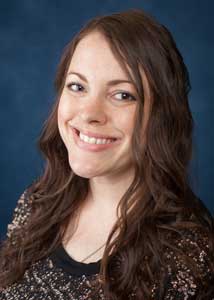 Angelica Pravettoni works with students enrolled in Workforce Education programs, which help low-income and unemployed individuals earn vocational/technical degrees and certificates. Her primary focus is serving students with justice-involved backgrounds. She helps guide these students through college processes, from applying for financial aid to setting up their student email. With years of experience working with people experiencing poverty, she can help connect students to support services both inside and outside the college so they can focus on their education.
Contact: 360-992-2072, WESCoach@clark.edu
Gaiser Hall, room 215
Additional Resources