News Releases
For Immediate Release
February 11, 2016
For additional information:
Chato Hazelbaker
Telephone: 360-992-2921
Email: chazelbaker@clark.edu
Honoring the achievement and service of women
in our community: the 2016 Iris Awards

New awards and new partnerships this year

VANCOUVER, Wash.—Two outstanding women who have dedicated their careers to helping individuals in Southwest Washington are the winners of the 2016 Iris Awards.
The awards will be presented to Vancouver City Councilmember Anne McEnerny-Ogle and Katherine Garrett, the Housing First Program Director at Lincoln Place. Both award winners will be honored at the annual Iris Awards ceremony on March 9, 2016, held at Clark College's Gaiser Student Center. The event will begin with a reception at 5:30 p.m., followed by the awards ceremony at 6 p.m.
This year's ceremony features a new award, the Legacy Award, to honor the legacy of a past Iris Award or Women of Achievement winner whose continued leadership in our community has left an enduring inspiration for others. Since 1985, the Iris and Women of Achievement Awards have been bestowed on more than 200 women in Southwest Washington. The year's Legacy Award winner has not yet been announced.
Also new this year is the addition of H-RoC as a sponsor of the Iris Awards. H-RoC will announce another new award category which will begin in 2017. H-RoC is named for William Ross Wallace's famous poem, "The Hand that Rocks the Cradle Rules the World." H-RoC was formed in mid-2011 as an independent, non-partisan political action committee specifically to advance women leaders in Southwest Washington.
The event is open to the public and tickets are on sale through the Greater Vancouver Chamber of Commerce at www.vancouverusa.com/events/details/2016-iris-awards-7254. The cost is $35 per person; a table sponsorship, which includes six tickets, can be purchased for $250. Seating is limited.
Clark College is located at 1933 Fort Vancouver Way, Vancouver. Driving directions and parking maps are available at www.clark.edu/maps. Anyone needing accommodation due to a disability in order to fully participate in this event should contact Clark College's Disability Support Services Office at (360) 992-2314 or (360) 991-0901 (VP), or visit Penguin Union Building room 013, by February 26.
About the Iris Awards
The Iris Awards are a continuation of a tradition of honoring women in Southwest Washington that began in 1985 with a photography exhibit at Clark College. Over the years, the annual event has developed into an official awards ceremony, with a nomination process open to all members of the local community.
The Iris Awards are supported by Clark College, the Clark College Foundation, Greater Vancouver Chamber of Commerce and the Vancouver Business Journal, which publishes the "Women in Business" directory, the only Portland/Vancouver metro area directory of businesses that are owned, directed or managed by women. The Iris Award winners will be featured in the 2016 "Women in Business" directory.
2016 Iris Award Recipients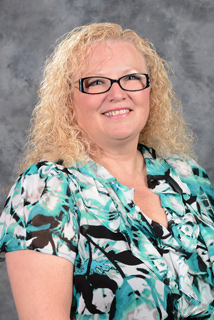 Katherine Garrett
Katherine Garrett has worked for Share in Vancouver, Wash. for the past 14 years. In that time, she has helped transform Share into one of the major voices for the homeless in Clark County. During the past nine years she led the Share House and Share Outreach programs. Recently she moved into a new leadership position as the Housing First Program Director at Lincoln Place, a permanent supportive housing program for high-resource-using, chronically homeless individuals.
Garrett has been a strong advocate for the homeless in Clark County and someone whom the community counts on to help bridge the divide between those who are homeless and the business community. As one example of this, she has worked on the Safety Committee of Vancouver's Downtown Association to help resolve concerns. As the issue of homelessness has come to the forefront in recent months, Garrett has been at the forefront of helping city leaders and others understand and make good policy decisions in terms of the homeless population in Southwest Washington.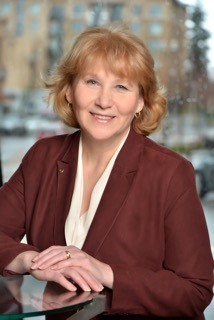 Anne McEnerny-Ogle
Vancouver City Councilmember Anne McEnerny-Ogle came to the Vancouver City Council after a 30-year career as an educator. Anne received the Milken Foundation Educator Award and was chosen as Oregon Math Teacher of the Year. She serves on a diverse number of boards and is an active volunteer in a number of organizations in Southwest Washington. Beyond her work on the city council, which includes the role of Mayor Pro Tem, she is the Chair of the C-Tran Board of Directors, is a member of the Regional Transportation Council Board of Directors, and the Vice-Chair of the Clark County Historical Museum. Anne is also the Chair for the Fort Vancouver District for the Boy Scouts of America.
There are very few volunteer organizations in Southwest Washington that have not benefitted from McEnerny-Ogle's energy, enthusiasm, and leadership. Issues particularly important to women and underrepresented groups have also been at the core of McEnerny-Ogle's work. She has worked with the League of Women Voters to help educate the community on important issues and elections, and the Community Military Appreciation Committee in support of our veterans and their families. A Leadership Clark County graduate and alumni award winner, she has worked tirelessly to make Southwest Washington a better place to live for all its residents.
####