Nursing
About
Clark's nursing program is located at Clark College at Washington State University
Vancouver.
Vision*
The vision of the Clark College Nursing Program is to transform students into nursing professionals who are inspired as lifelong learners and contribute to the health and well-being of diverse communities.
Mission*
The Clark College Nursing Program promotes high quality learning through a holistic, evidenced based and culturally aware curriculum, using guided pathways to achieve excellence in nursing education.
*Pending a substantive change request and approval by the Nursing Commission, Nursing Program Approval Panel (NPAP)
State-of-the-art laboratories are used for teaching nursing students, including a
simulation lab for creating life-like clinical
situations for student assessment and
response.


Application Deadlines
All applications must be postmarked by:
April 1 for possible selection to Fall class.
July 1 for possible selection to Winter class.
September 1 for possible selection into Spring class.
Selection Notification
May 29 for Fall class
September 4 for Winter class
November 6 for Spring class
Degrees and Certificates
Program Maps
Request Information
COVID-19 and the Nursing program:
The Clark College Nursing Program is closely monitoring the COVID-19 pandemic and how it may affect these upcoming information sessions.
Updates will be posted here as information becomes available.

For updates on the application process, visit Applying to the Program.
Nursing Work Environment
The registered nurse (RN) is a licensed health care professional with a dynamic and essential role on the health care team. RNs practice in a variety of settings; hospitals, clinics, emergency centers, long-term care, rehabilitation facilities, schools, correctional facilities and home health care agencies. Registered nurses care for patients throughout the lifespan, from birth through the end of life.
The practice of nursing is "the protection, promotion, and optimization of health and abilities, prevention of illness and injury, facilitation of healing, alleviation of suffering through the diagnosis and treatment of human response, and advocacy in the care of individuals, families, groups, communities, and populations. (American Nurses Association, 2017)
Critical-thinking and decision-making ability, as well as a life-long commitment to learning, are important assets in this demanding but rewarding profession.
Applying to the Nursing Program
As you consider applying to the Clark College Nursing Program, it is important that you, as a candidate, understand the requirements of the program and the profession.
Students in the Nursing program as well as nurses working in the health care field, experience extended periods of great physical exertion that include long hours of walking, standing, reaching, bending and twisting. Nurses frequently lift and move patients and equipment.
State Licensure Requirements
In accordance with U.S. Department of Education Regulation 34 CFR 668.43 (a) (5) (v), the Nursing Program at Clark College has reviewed RN licensing requirements from the following states to determine whether Clark College nursing graduates meet the state requirements for professional licensure.
The completion of the Clark College Nursing program curriculum meets the state requirements for professional licensure in the following states:
Alabama*
Alaska
Arizona**
Arkansas
California
Colorado
Connecticut
Delaware
District of Columbia
Florida
Georgia
Guam
Idaho


Illinois
Iowa
Kansas
Maine
Minnesota
Missouri
Montana
Nebraska
Nevada
New Hampshire**
New Jersey
New Mexico
North Carolina


Ohio
Oklahoma
Oregon
Pennsylvania
Rhode Island
South Carolina
South Dakota
Texas
Utah
U.S. Virgin Islands
Vermont***
Washington
*Meets the requirements for Alabama if simulation is used to replace clinical 30% or less.
**Meets requirements for Arizona or New Hampshire where there has been no clinical experiences that were 100% simulation.
*** Vermont requires both application and successful NCLEX completion must occur within five years of the graduation date.
Does not meet the requirements for:
Michigan as of 2022
Unable to Determine that the Curriculum Meets the State Educational Requirements for RN Licensure for:
Arkansas
American Samoa
Hawaii
Indiana,
Kentucky
Louisiana
Maryland
Mississippi,
New York
North Dakota
Northern Marietta Island
Tennessee
---
The Associate Degree Nursing Program at Clark College at the Washington State University campus located in Vancouver, Washington is accredited by the: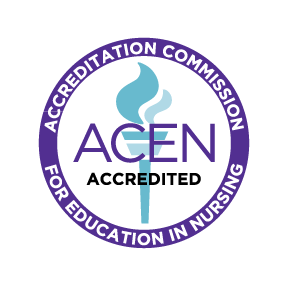 The most recent accreditation decision made by the ACEN Board of Commissioners for the Clark College Associate Degree Nursing Program is Continuing Accreditation.