ExceptionalClassifiedStaff2012-2013
Exceptional Classified Staff Awards (2012-2013)
Audra Rowton, Secretary Senior, Physical Sciences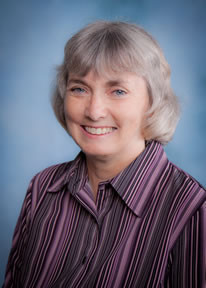 Secretary senior Audra Rowton worked in the secretarial field for 20 years. While working as a full-time secretary for La Victoria Foods in Rosemead, Calif., Rowton attended Rio Hondo College in Whittier, Calif. where she earned an Associate of Arts degree in secretarial science. After graduating, she joined General Electric where she worked for eight years before becoming a full-time mother. Her experience includes 11 years at Clark College, where she worked in the purchasing department before becoming secretary senior seven years ago.
One of her nominators wrote: "She generously shares her time and vast expertise to answer instructors' and students' question, she is always available to help (even during the crazy first week of the term) and does so with grace and poise." Another said, "I cannot put into words how much she means to all of us. And this is our chance for the Physical Science department to say 'thank you Miss Audra – for all that you do, for who you are, and that we appreciate and we acknowledge your hard work for all of us.'"
Rowton said, "I love Clark College because I work with a lot of great people. I really enjoy working with the faculty and being available to help the students with their questions." She added, "I have always felt very lucky to be a part of the Physical Sciences area. Besides working for a great group of faculty, I love the variety that my current position has to offer. I can actually say that I am never bored because there is always something to do or someone to help."
In her free time, she enjoys hiking, participating in half-marathons, and traveling. She and her husband of 33 years live in Vancouver. They have a son, who lives in Las Vegas, and a daughter, who resides in California. Rowton says her "feathered family includes a 23-year-old blue and gold macaw, a 17-year-old cockatiel and a two-year-old green-cheeked conure."
Gracie White, Information Technology Services Specialist 3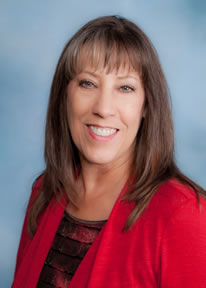 Gracie White has worked in the Information Technology (IT) field for 15 years. She graduated from Clark College in 1998 with Associate in Arts and Sciences degree and a Certificate of Proficiency in Microcomputer Support Specialist. After graduating from Clark, she worked for the Evergreen School District in the Computer Information Resource department. After a year and a half with the school district, she joined Clark College in June 2000 as an information technology specialist, specializing in software and hardware support for faculty and staff.
One of her nominators wrote: "She led the way in development of 'smart classroom' training and certification, initially face-to-face classes and then the development of the online course." Another said, "Faculty and staff who take her classes, and people who are involved in one-on-one training sessions with Gracie, say she is an excellent listener and is extremely patient in dealing with each person no matter what their level of understanding is regarding technical issues."
White said, "I love my job because it is everything I enjoy–all rolled up into one–working on computers, keeping up with the latest technology, teaching software classes, problem solving, and helping people. It's a great mix for applying my computer knowledge and customer service skills (and I continue to learn new things every day). I take pride in what I do and find a great deal of satisfaction working in the IT department here at Clark College."
In her spare time, White and her husband, who reside in Vancouver, enjoy, traveling, kayaking, ballroom dancing, and spending time with their eight grandchildren.