ExceptionalClassifiedStaff2010-2011
Exceptional Classified Staff Awards (2010-2011)
Susan Maxwell, Planning and Effectiveness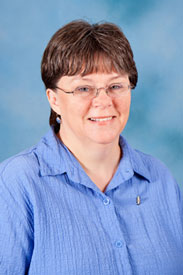 "Commitment." "Pride." "A great eye for detail." "A critical resource to the college."
Those are just a few of the ways that colleagues describe research analyst Susan Maxwell. On a daily basis, she responds to request for data and information from across the college. As a staff member put it, "If Susan doesn't know the answer, she will research until she finds a solution -- she is an excellent problem-solver."
Her passion for helping young families and making education accessible is seen through the quality of her work and in her role as co-coordinator of the annual Backpack Project, providing backpacks and school supplies for parents in Clark's Displaced Homemakers program, Child and Family Studies, and Work Study.
Susan Maxwell has also earned praise for her leadership skills -- organizing and leading every aspect of the student satisfaction survey at the college as well as serving on Clark's Cultural Pluralism Committee, Retention Committee, and College Council, where she served as chair during the 2009-2010 academic year.
As a nominator noted, Susan "is the quiet leader who really cares about the individuals of the Clark College community...especially the students."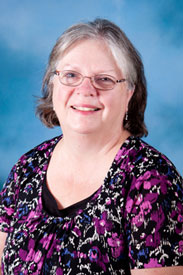 Two words define Peggy McClellan's work performance: steady and stellar.
As a Program Support Supervisor in Instruction, Peggy McClellan provides "the critical link" between Instruction and Registration -- ensuring that classes are set up accurately and on time -- which is, as a colleague noted, a remarkable achievement in a time of unprecedented growth at the college.
Colleagues also praise her "excellent customer service" skills. They describe her as an outstanding team player who goes "above-and- beyond in getting us the data we need" for instructional planning to support students.
Peggy McClellan serves on the college's calendar committee and has been accepted into the 2010-2011 Clark College Leadership Academy.
She has also served on the Association of College Employees (ACE) and worked with ACE's "TeddyBear" subcommittee, sending cards to faculty and staff members who have been ill or lost family members.
Her nominators wrote: "Peggy embodies the Spirit of Clark -- giving 110% to make Clark College a great place to learn and work! We can't think of anyone more deserving to be called the Classified Excellence Recipient!"