ExceptionalClassifiedStaff2005-2006
Exceptional Classified Staff Awards (2005-2006)
Barbara Davenport, Credentials Evaluator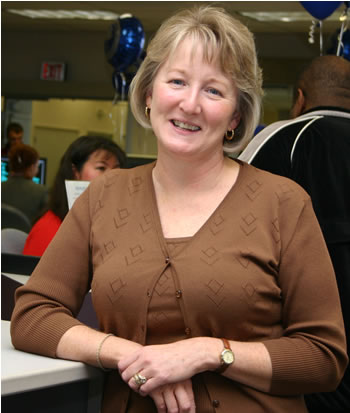 Barbara Davenport has been a strong advocate for students over the past 19 years.
She takes a professional approach in dealing with hundreds of Health Occupation applicants who want-and receive-individual, personalized care, and she always demonstrates a great level of quality, competency, and kindness. A co-worker acknowledged, "Her first thought is always to make students feel comfortable and help them understand the complicated steps of being successful in the Health Occupation fields of study."
Said an instructor, "Her smile is indicative of her inner spirit. She's unfailingly positive and supportive to students." In addition to clear communication skills and engaging style that work so well with students, her co-workers cite her warmth, humor, and integrity.
"Of all the wonderful people I've worked with during my years at Clark," said one, "no one has helped more than [her] to create a positive, cooperative work environment." Barbara Davenport is regularly involved in campus activities and serves as a role model for other staff members, demonstrating a commendable work ethic and situational sensitivity.
Jeanette Steinmueller, Instructional Technician II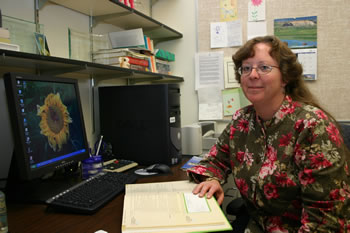 Jeanette Steinmueller, an employee in the Business Administration Department, spends countless hours tutoring accounting students and often juggles up to 25 students in the Tutoring Center at one time.
She displays a thorough understanding of the subject matter, as well as patience and a willingness to take that extra step to provide a service to the students of Clark College. Without being asked, she prepares handouts to help explain what one student described as "the thornier issues."
As another student said, "If it weren't for her, I don't think I would have made it." Faculty members also recognize her skills as an educator and are impressed by her organized, systematic approach to tutoring and her exceptional technical and computer skills. Her current supervisor says, "[Her] diligence and people skills have contributed greatly to the completion rate in our accounting and business math classes…The students come to class raving about her."
Her support of the Tutoring Center and its links to our instructional and service goals fulfills the mission imperatives of the college.