Nursing Assistant Certification
Nursing Assistant Certified (NAC) Training with Clark College Community and Continuing Education
---
With Clark College's Nursing Assistant Certified (NAC) program in east Vancouver, you can prepare for the Washington State NAC certification exam or the Oregon CNA Level 1 exam in only six weeks!
NAC is in-person in 2022! Registration is now open.
The registration deadline is June 27. Please use the button below to download and read the "NAC Application" carefully before you proceed with registration.
*The Nursing Assistant program now requires all students and faculty to be fully vaccinated for COVID-19 as a condition of enrollment and/or employment. Therefore, full vaccination is being mandated by our clinical sites to protect patients and staff, and we must comply accordingly.

We do not have clinical placement options for unvaccinated students, thus no vaccination exemptions are allowed. Therefore, full vaccination is required by June 27, 2022, and both sides of your vaccination card must be sent to continuingeducation@clark.edu by that date.
Classes begin in-person June 29.
How to become a CNA—known as Nursing Assistant Certified (NAC) in the State of Washington:

Please submit your application via email at continuingeducation@clark.edu
Clark College Community and Continuing Education
18700 SE Mill Plain Blvd. (office located in 143)
Vancouver, WA 98683


1. Completed application with signature

Download NAC Application
2. A valid Washington State criminal records background check completed within 6 months to the start of class and a valid photo ID. (The Clark College Community & Continuing Education registration office is able to perform a background check for you for a non-refundable $15.00 charge.)

3. Payment or confirmation of funding

Our registration hours are Monday thru Thursday 9:00 a.m. – 4 p.m.




Eligibility & Participation Requirements
High school diploma or GED is recommended, but not required.
Must be 18 years of age.
Proof of negative 2-step TB test or equivalent within the past year, prior to start of the clinical. TB Requirements
Proof of a flu shot or a signed form refusing one within the past year prior to the start of the clinical
Clear Washington State patrol's criminal background check. State Guidelines
Washington State recommends a 6th grade level in English (ABE 3) and a 4th grade level in Math (ABE 2).
Program Costs and Funding Options
NAC Tuition - $1195
Washington State Patrol Background Check - $15

Books *all books can be purchased at Clark College Bookstore
Textbook approx. $33, Hartman's Nursing Assistant Care: The Basics 5th Edition textbook, ISBN 978-1-60425-100-5
Workbook approx. $15, Workbook for Hartman's Nursing Assistant Care, The Basics, Fifth Edition. ISBN 978-1-60425-101-2
BLS CPR book approx. $15

TB test - depends on your provider or where you go
Please be aware that the Nursing Assistant Certified program does not qualify for some types of state and federal financial aid. Discuss your program of choice with your funding source before applying.
Possible funding sources include the following:
WorkSource (360) 735-5000
Workfirst (360) 992-2915
Basic Food Employment &Training (BFET) (360) 992-2321
STEPP Student Tuition Easy Payment Plan- The Student Tuition Easy Payment Plan (STEPP) is a payment program offered at Clark College. STEPP makes budgeting for college expenses more flexible each quarter because it lets you pay in installments interest free in the quarter. You can make payments by personal check, cash or credit card. There is a $15 non refundable charge for each quarter that you enroll in STEPP to set up your account.
Class Location
Clark College at Columbia Tech Center (CTC)
Directions via Google
Room 316
18700 SE Mill Plain Blvd.
Vancouver, WA 98683
Parking is free at this east Vancouver, WA campus.
Clinical skills training is off-campus in a supervised client care setting in the Clark County area.
State Certification Information
After successful completion of the nursing assistant training, students are eligible to sit for the State of Washington Nursing Assistant Examination for state certification. Students receiving their certification will be eligible to apply for employment in long-term care facilities, assisted living, home care or community health agencies, and hospitals. To earn the Certificate of Completion, students must complete the following courses with a grade of "B" (80 percent) or above:
Complete all NAC classroom and clinical training with a "B" or higher
The Washington State Certification Exam is an additional fee of $124. You must pay for both the written (or oral) examination and the skills evaluation the first time you test. Please see page 6 of the Candidate Handbook for additional costs.
Frequently Asked Questions
What's included in books and supplies?
The students can purchase books and supplies at the Clark College Bookstore Clark's Bookstore Link. Students can check out loaner gait belts and stethoscopes upon request.
Can I get a refund?
Yes. Students can get a refund until the registration deadline. There will be a 10 percent handling charge for all refund requests. After the registration deadline, no refunds will be granted.
Do I need a GED or high school diploma to take the program?
No. A GED is not required to take the nursing assistant training program. However, it may help you be more competitive in the job market.
English is not my first language. Do I have to take a placement test?
No, however per Washington's state recommendation you will need to have a 6th grade level in English (ABE 3) and a 4th grade level (ABE 2) in math.
Will you help me find a job after I complete the program?
No, we do not offer job placement for our students. However, some students do get hired at our clinical facilities and many other facilities in the area express interest in our students. We also have a job board with posted opportunities that come in.
How much can I expect to make as an NAC?
Entry-level NACs can expect to make between $9 and $15 an hour, depending upon prior work experience, employer and clinical experience.
Where can I obtain the TB Test?
You can get your 2-step TB test done in several ways. See the Washington State Board of Health recommendations here: 2-Step TB Test Info
If you do not have a health care provider or your insurance plan will not cover this cost, Clark College Health Services provides these services to students at very low cost. Please call 360-992-2264 for an appointment.
Are there any additional supplies I need to bring?
Yes, there are some additional supplies needed to take part in the Clark College Community & Continuing Education NAC program.
A wrist watch with a second hand.
3-ring binder with dividers and lined paper.
Royal Blue Scrubs (for clincial use only)
Preferrably white shoes or comfortable shoes that are not slip ons (for clinical use only)
CNA Training is Nursing Assistant Certified (NAC) Training in the State of Washington

While known as CNA training in other states, individuals seeking nursing assistant training in Washington State enroll in NAC programs. Nursing assistants—known as NACs—work under the supervision of licensed nurses to provide basic care and help residents of care facilities with the activities of daily living. Those who are nursing assistant certified can work for long-term care centers, home care providers or community health agencies throughout Washington State.
Overall employment for NACs is projected to grow 8 percent from 2019 to 2029 (bls.gov)—which is faster than the average for all occupations. The Nursing Assistant Certified (NAC) program at Clark College is an excellent foundation with pathways toward future endeavors—such as specialty trainings in health services, pre-med or a degree in nursing.
Clark College's Nursing Assistant Certified Instructors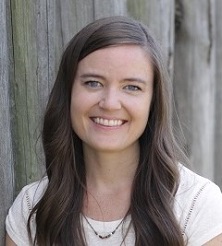 Gabriele Canazzi, BSN, RN NAC Director & Instructor
Gabriele received her Bachelor's of Science in Nursing at Washington State University-Vancouver. With experience as a nurse in outpatient gastroenterology and adult triage, she has a heart for compassionate health care and great enthusiasm in helping mold high quality healthcare professionals.
Clark College's Nursing Assistant Certified Curriculum

Nursing Assistant Certified (NAC): Classroom Theory and Lab (53.50 hours) Study and practice in preparation for Washington State certification examination as a nursing assistant. Topics include anatomy and physiology, resident rights, concepts of death and dying, dementia care, legal aspects of care, scope of practice of the nursing assistant, function of the health care team, communication skills, infection control, safety and emergency procedures, and restorative care.
Nursing Assistant Certified (NAC): Clinical Experience (61.50 hours) Supervised clinical experience providing care and practice of skills in a long-term client care setting in the Vancouver, WA area.

Related Clark College Health Care courses:
Clark College Accredited Medical Terminology Essentials

Begin with CNA training (nursing assistant certified in the State of Washington) and continue on to additional careers in health care through Clark College's online programs:
Certificate in End of Life Care
Certificate in Nutrition, Chronic Disease and Health Promotion
Certificate in Gerontology
Pain Management and End of Life Bundle
Spanish for Healthcare
Medical Math