Student Success Coaches
How your Success Coach will help you:
Get to know you as a student and a person
Be by your side along your academic journey, from start to finish, helping you navigate higher education
Work together with you to access academic supports and life resources services
Provide regular, consistent 1:1 coaching that supports both your academic and personal success
Equip you in developing skills or connect you to skills workshops and other resources
What your Coaching Session will look like:
Free
Confidential
Private (Zoom or private office)
1:1 (not in a group setting)
Arranged around your schedule
Unlimited number of sessions
Specialized in Areas of Study (by request)
Include options for language/ASL interpretation (coming soon)
Schedule an Individual Appointment
Student Success Coaches are here to help you.
We partner with you, through your entire time at Clark College.
Schedule Your Session
Drop In Appointments
Mondays 1 - 3 p.m.
Tuesdays 2 - 4 p.m.
Wednesdays 10 a.m. - 12 p.m.
Thursdays 10 a.m. - 12 p.m.
Fridays 11 a.m. - 1 p.m.


Meet Success Coach Katia Quintero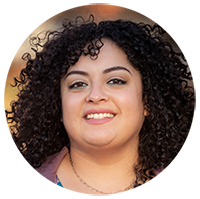 Why your success is important to me: I am a product of success coaching. My coach's impact on my academic experience is immeasurable. She equipped me with tools and skills that set me up for success—in my academics and life. It's humbling to have come full circle and be coaching students at Clark College. My goal is to pay it forward by assisting students facing uncertainty and doubt on their higher education journey.
-Katia Quintero
Why success coaching matters: When I was in college, my coach did so much more than helping me reach my academic goals. She also got to know me, my personal struggles, and where I was coming from. She took me by the hand every step of the way. For three years she jumped over hurdles with me and equipped me to succeed.
-Katia Quintero
Meet Our Coaches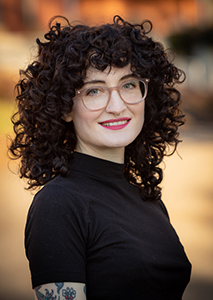 Jill Forgash
Science, Technology and Engineering Area of Study Focus
You are starting a new journey at Clark College. I am, too. I am excited to help Clark students navigate college.
After graduating from college in Boston, I worked as an academic advisor and enrollment counselor with community college and university students in that area for about five years. But during the pandemic, I was ready for a change. I drove cross-country with my two cats (Enzo and Frank) and my partner and started my next chapter in the Pacific Northwest. I'm excited to explore this lovely region! Hiking and getting out in nature help me manage my anxiety. I'm passionate about destigmatizing mental health.
Why Success Coaching matters: "Student" is just one part of your identity, and school is just one part of your life. When you meet with me or another Success Coach, we will consider all parts of you as person—your strengths, responsibilities, interests, values, and goals—to create your plan unique to your vision of success.
Why your success is important to me: I know how challenging college can be. It's a complicated system with rules and expectations that have excluded many people in the past. As a Success Coach, I'm dedicated to help you navigate successfully through Clark College and to make connections with others to support you on your journey.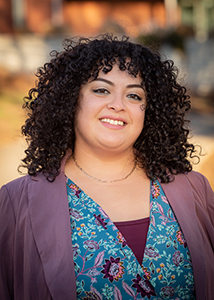 Katia Quintero
Business & Entrepeneurship, Public Service, Society, and Education Areas of Study Focus
When I began my journey toward higher education at a community college, I faced a long list of firsts. I was a first-generation college student. I was the first person on both sides of my family to step onto a college campus. I was living alone in the U.S.
At age 16, I was referred to an alternative high school program. I spent three years working on my high school graduation requirements while also earning college credits at a community college. It was confusing and scary. That first year, feelings of self-doubt clouded my mind.
But I wasn't alone in the process. I was teamed up with a coach who helped me execute my academic plan. She focused on my academic goals by connecting me to college resources. She personally introduced me to staff and faculty. Thanks to her and my hard work, I graduated from community college with my associate degree and earned a 4.0. I even spoke at commencement. Then I transferred to Portland State University and earned a bachelor's degree.
I started my career by working as a graduation coordinator with Vancouver Public Schools for the past three years. I've helped high school students map out a plan to complete their credits and to graduate. Now I've come full circle and am helping college students find their way.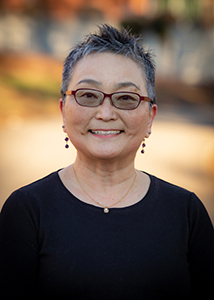 Lana (Hyeseong) Strickland
Health Care, Creative and Communication Arts, and Advanced Manufacturing Areas of Study Focus
After I immigrated from South Korea many years ago, I was fortunate to connect with mentors who helped me map out direction for my college studies and my life. Eventually, I taught English and ESL at community colleges in Silicon Valley and also developed and worked in academic programs that support underserved students.
Now I run a small consulting business of providing success coaching to students. I help them navigate their academic journey, personal development, and career ambitions. I am thrilled to be at Clark doing what I love–helping students problem solve their challenges. I am dedicated to learning about the life experiences of the students I mentor and connecting them to campus and community resources that will guide them to reach their educational and life goals.

Why success coaching matters:
Every student faces unique experiences and challenges when transitioning to college life and a career path. It's stressful. Success coaching equips students with new skills and resources that can ease their struggles and help them move forward with confidence.

Why your success is important to me:
As an adult immigrant to the United States and a non-native English speaker, I can relate to the struggles many students face when navigating college life and beyond. It is my passion to help students learn the skills and connect with resources to help them succeed in finding their own fulfilling path.