Related Links
Clark College at WSU Vancouver
Partners in Education
Clark College at WSU Vancouver campus opened for classes on January 3, 2006. It was the next step in the longstanding partnership between Clark College and WSU Vancouver. Before WSU Vancouver moved to its current site in 1996, it was housed in Bauer Hall on the Clark College campus.
Several of our health care programs and classes are held at this location; including in our simulation labs for nursing and pharmacy technician programs. After earning an Associate in Nursing DTA, several of our nursing graduates continue their education at WSU Vancouver to earn a Bachelor of Science in Nursing degree.
Programs and classes held at CCW follow the Clark College's academic calendar; not WSU Vancouver's academic calendar. Unlike on Clark's main campus, students and visitors must also pay for parking at WSU Vancouver. More information on parking and maps can be found on the WSU Vancouver website.
The beautiful facility is home to Clark's nationally-recognized nursing program with a simulation nursing lab, as well as Clark's phlebotomy and pharmacy technician programs hold classes for their ready-to-work programs. If you are interested in any of the programs taught at CCW contact getstarted@clark.edu.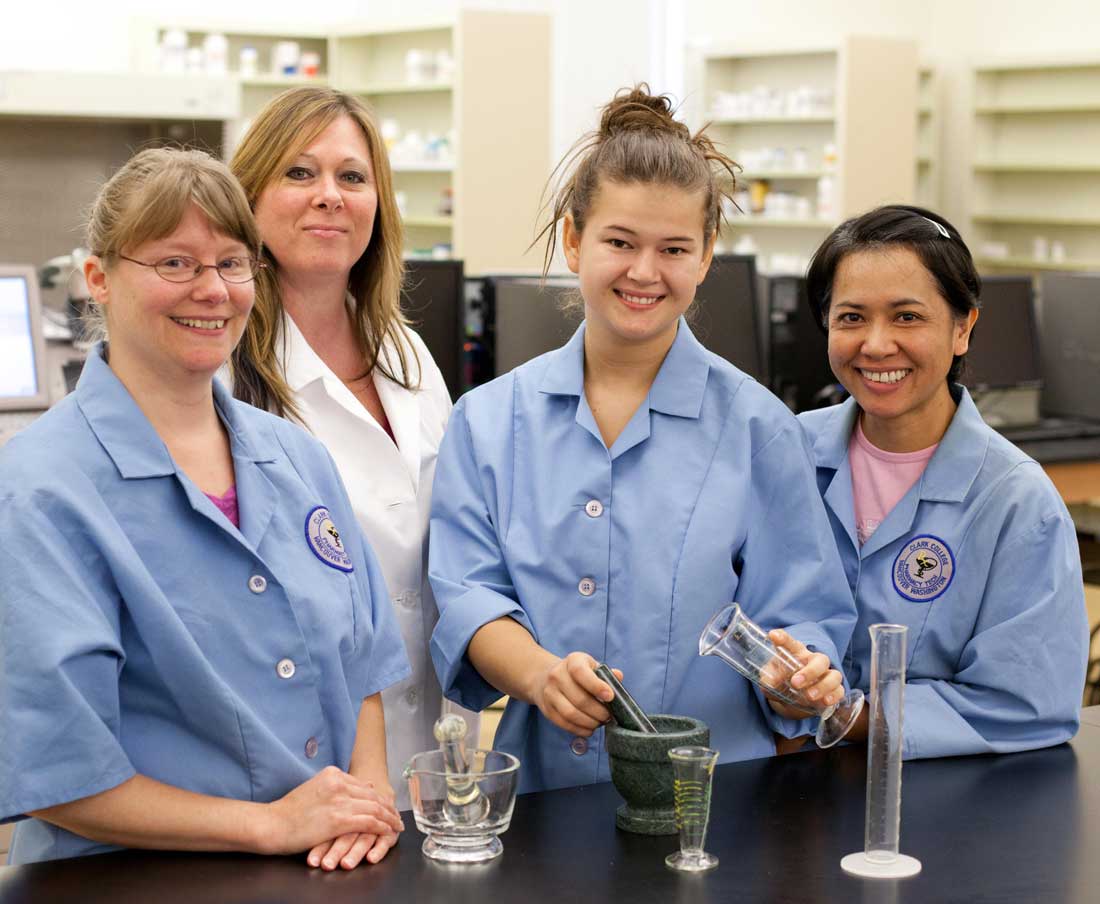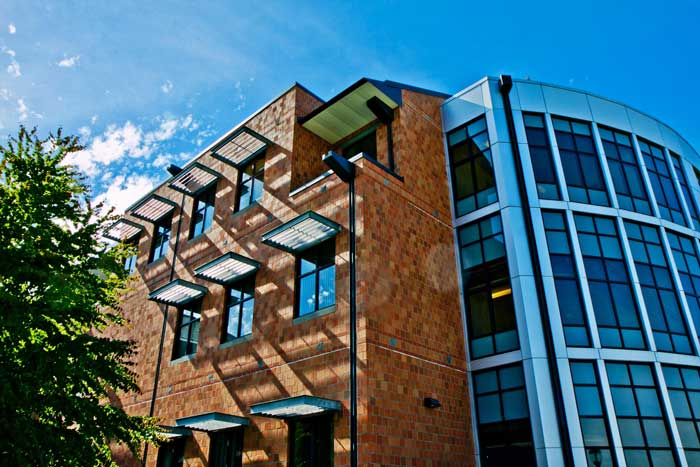 The groundbreaking ceremony for the environmentally friendly, state-of-the-art facility was held on July 21, 2004.
The $19.7 million project, which was designed by LSW Architects, PC, of Vancouver, was completed on schedule and under budget. It received a 2006 Community Pride Design Award from Clark County and the city of Vancouver.
The lobby mural, "Flight of the Mind, Exploration of the Heart" was created by Johanna Poethig as part of the Washington State Arts Commissioner Art in Public Places Program in partnership with Clark College.