Four outstanding women in Southwest Washington honored with Iris Awards
For Immediate Release
February 7, 2018
For additional information:
Chato Hazelbaker
Clark College Chief Communications Officer
Telephone: 360-992-2921
Email: chazelbaker@clark.edu
Tickets on sale for March 8 ceremony
VANCOUVER, Wash. – Four women representing exceptional leadership, philanthropy and community service are the winners of the 2018 Iris Awards, honoring women of achievement in Southwest Washington. They will be honored at an awards reception on Thursday, March 8.
Awards will be presented to Julie Bocanegra, Vice President for Columbia Credit Union, and Julianna Marler, CEO of the Port of Vancouver. H-ROC, a non-partisan political action committee dedicated to the advancement of elected and appointed female leaders in Southwest Washington, has chosen Nancy Retsinas of the Retsinas Collaborative Law Center for the Iris Award they sponsor. Last year, the Iris Awards added a new category, the Legacy Award, for previous winners who have continued to be leaders in Southwest Washington. This year's winner is Nan Henriksen, the former mayor of Camas who also served as the chair of the Board of Freeholders in Clark County that helped write the county's home-rule charter.
The award ceremony takes place in Gaiser Student Center on Clark College's main campus. Doors open at 5:30 p.m. and the ceremony begins at 6:00 p.m. The event is open to the public and tickets are on sale through the Greater Vancouver Chamber of Commerce at http://www.vancouverusa.com/events/details/2018-iris-awards-reception-15961. The cost is $35 per person. A table sponsorship, which includes eight tickets, can be purchased for $310. Seating is limited.

Clark College is located at 1933 Fort Vancouver Way, Vancouver. Driving directions and parking maps are available at www.clark.edu/maps. Anyone needing accommodation due to a disability in order to fully participate in this event should contact Clark College's Disability Support Services Office at (360) 992-2314 or (360) 991-0901 (VP), or visit Penguin Union Building room 013, by February 26.
About the Iris Awards
The Iris Awards follow in the tradition of the Southwest Washington Women of Achievement Awards, which began in 1985 at Clark College. In 2012, the event was reintroduced as the Iris Awards, still celebrated on or around International Women's Day (March 8) and with the same core mission: honoring the lasting and far-reaching contributions of women in Southwest Washington and beyond.
This year's awards are sponsored by Clark College, the Clark College Foundation, the Vancouver Business Journal, the Greater Vancouver Chamber of Commerce, and H-RoC. The Iris Award winners will be featured in the Vancouver Business Journal's 2018 "Women in Business" directory, the only Portland/Vancouver metro area directory of businesses that are owned, directed or managed by women.
2018 Iris Award Recipients
Julie Bocanegra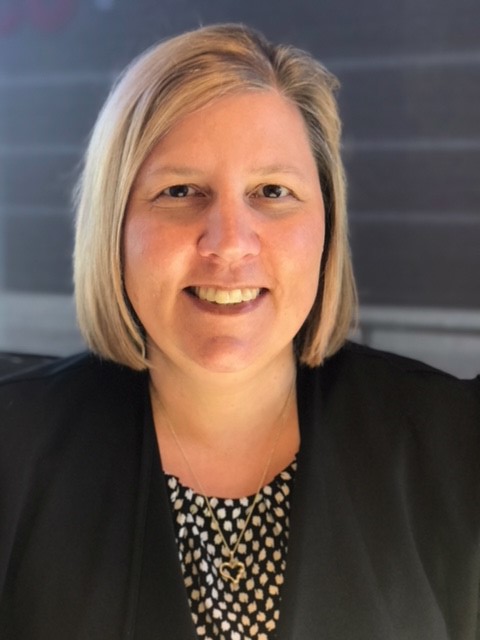 Beyond her full-time work as a Vice President/Branch Manager for Columbia Credit Union, Bocanegra serves on the Evergreen School District Board of Directors. Professionally, Bocanegra's passion for teamwork and approachable leadership style have grown in influence since joining Columbia CU as a teller in 1994. Most recently, in addition to managing one of the credit union's busiest branches, she was tapped to create and teach curriculum for key organization-wide training initiatives for Columbia CU, Washington State's ninth-largest credit union and Clark County's largest holder of deposits.
Appointed in 2012, elected the following year, and then re-elected again in 2017, Bocanegra has served as Vice Chair and then Chair of the Evergreen School District Board of Directors, the fifth-largest school district in Washington State. Bocanegra has been instrumental in leading the district's student equity and technology learning initiatives. Under her leadership, the district eliminated student user fees for athletics, opened elementary school Community Resource Centers, and moved to a 1:1 technology curriculum.
Bocanegra is a former Board Chair of the Battle Ground Chamber of Commerce, and has served in a variety of leadership capacities, including Board President, for the Evergreen Little League.
Julianna Marler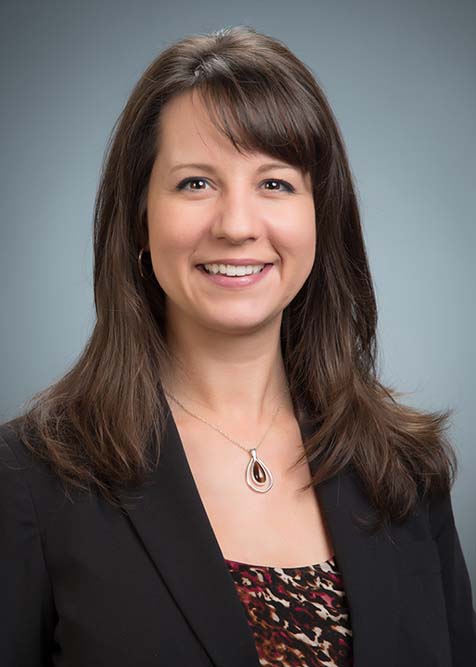 Julianna Marler is the CEO of the Port of Vancouver USA. She has provided steady leadership during a time of tremendous growth and change at the port. Prior to becoming CEO in January 2017, she was the port's Chief Financial and Administrative Officer. She is the first female CEO in the port's history and one of just a handful of female port CEOs in the United States.
The Port of Vancouver USA and its tenants provide 3,200 jobs in the community and generate $2.9 billion in annual economic benefit. Marler has been a key leader at the port as it has partnered with the City of Vancouver and private developers to transform the city's downtown and waterfront into a destination. She has also partnered with sister ports in Clark County and beyond to spur additional economic development and job growth across the region.
Marler currently serves on the Greater Vancouver Chamber of Commerce Board of Directors, Greater Portland Inc. Board of Directors, American Association of Port Authorities Board of Directors, and the Washington State University Vancouver Advisory Council.
Nancy Retsinas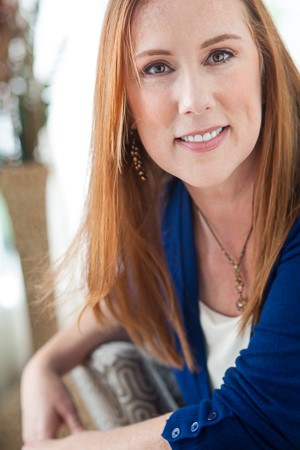 Nancy Retsinas is a collaborative lawyer and family law mediator in Washington and Oregon, in private practice since 1991. In 2015, she established Retsinas Collaborative Law Center to align her values to her legal work. She now commits her practice to non-court dispute resolution, and finds her collaborative approach to problem-solving results in better long-term outcomes for her clients and their families.
Co-founder and executive director of the Two Rivers Institute for Dispute Resolution, Retsinas leads and trains in a non-profit educational organization formed to deliver innovative collaborative law and legal team-building training for family law professionals across disciplines (legal, mental health, financial). The Institute also provides a valuable resource for families looking for well-trained collaborative professionals in the Vancouver/Portland Metropolitan area so the public can find professionals who are committed to peaceful problem-solving. Retsinas has been training legal professionals in client-centered dispute resolution methods since 2008. She is a contributing author to Washington Practice Manual – Family Law, a West Publication (2016), and Building a Successful Collaborative Law Practice, an American Bar Association publication (2018).
Retsinas has always been an active champion and a hands-on volunteer for the Southwest Washington community. When Retsinas joins an organization, her commitment to empowerment, her natural ability to facilitate a dialogue, and her consensus-building approach make her an essential leader.
Her current nonprofit leadership roles include: Regional Chair, Northwest Region, Global Collaborative Law Council; Board Treasurer, Collaborative Professionals of Washington; Board President for Cappella Romana Choral Ensemble; and Board Director for the Children's Center.
Nan Henriksen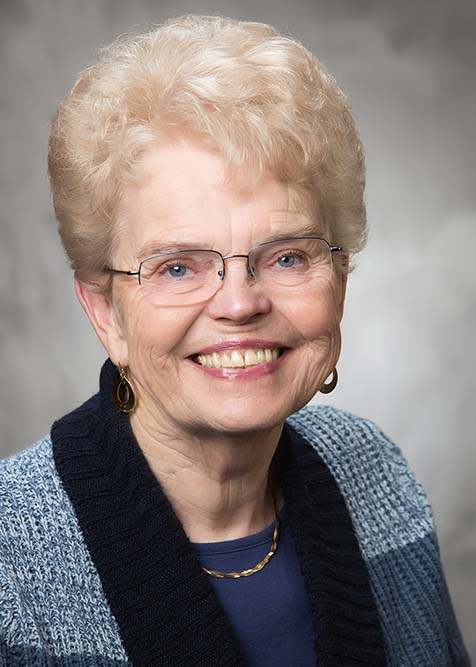 Nan Henriksen has had a profound effect on Southwest Washington. Not only has she improved the community, she has helped shape it—most significantly as the first woman elected mayor of Camas from 1983 to 1992, and later as the chair of the Board of Freeholders, which drafted the county home-rule charter. Henriksen is widely praised in the community for her ability to be calm and thoughtful in her approach to difficult problems.
Recently, National Public Radio interviewed Henriksen about her role in helping Camas prepare for the day when the Georgia Pacific paper mill would no longer be the primary economic driver in the city. Her work is largely credited with Camas becoming a model for other cities as they had to transition away from traditional industries. She had a vision for diversifying the economy and paved the way for high-tech companies like WaferTech, Underwriter Laboratories, and Linear Technology to locate in Camas.
Henriksen came out of retirement to run for and then lead the 15-member Freeholder Board that was charged with writing Clark County's first home-rule charter. Despite diverse opinions and needs, Henriksen helped the group find common ground and presented a final plan that was approved by voters in 2014.
Along the way, Henriksen has been awarded the Clark County First Citizen Award (2015), Statesman of the Year by Greater Vancouver Chamber of Commerce (2014), and Camas Political Leader of the Century in 2006. She was first named a Woman of Achievement, which was the original name of the Iris Awards, in 1995.