Archer Gallery
Politics of the Figure: Ideologies of Failure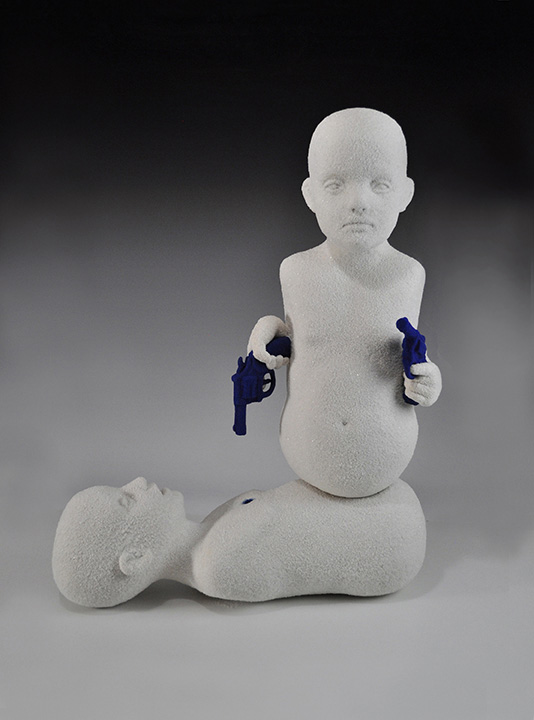 EXHIBITION: February 21-March 25, 2017
RECEPTION: February 22, 4–6 pm
The figure throughout human history has had a polarizing grasp on man/womankind. The vast manifestation of likeless still today has the potency, intellectual curiosity and introspection that it has had throughout time. The works in this exhibition will explore the gravity and variety of meanings and interpretations of what it is to be politicized. Government, sexuality, gender, and identity are but a few ways the human form has given us as a culture a way to look at and into our own understanding of self. This exhibition will not only show the diversity of how the body is physically interpreted through material but also how artists use this iconic form to push content into a complementary realized social sphere.
Gallery Hours:
Tues- Thurs 10 a.m. to 7 p.m.,
Fri. and Sat. noon to 5 p.m.